Right in the centre of South Bombay, in the midst of charming but cramped old buildings and green parks where kids play cricket, sits a huge building: CST, often called "the most beautiful train station in the world". The Chhatrapati Shivaji Terminus, which is the full name of this impressive place, caters for more than three million commuters daily, and is an excellent place for enjoying one of Bombay's best pastimes: people-spotting.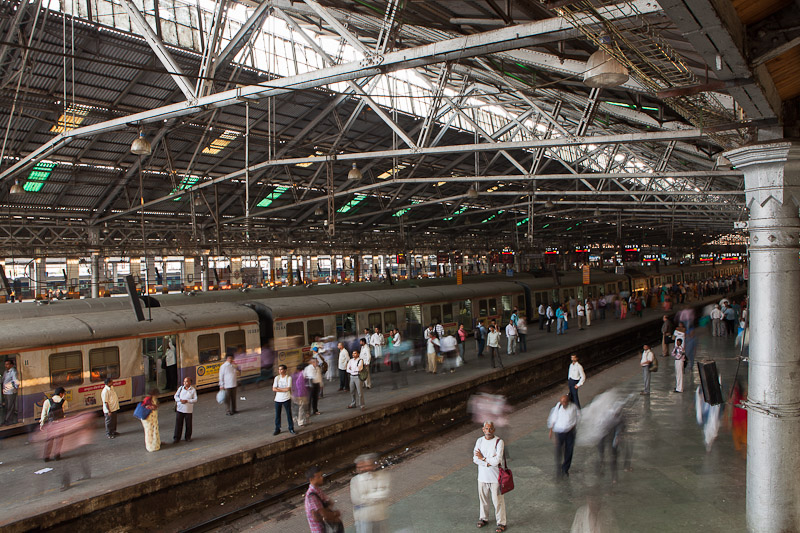 There are all sorts of people – kids with their schoolbags, old men in white shirts and women in elaborate saris, businessmen and businesswomen along with extended families with bare feet.
The station epitomizes Bombay's dynamic character: station names are called out in three different languages (English, Hindi and the regional Marathi, spoken by more than 72 million people) and the building itself is Victorian Gothic, blended with themes from traditional Indian architecture.
It is the busiest station in India, a country where trains will take you from north to south, east to west (and everywhere in between). Meanwhile, they provide great windows to life in the surrounding cities, villages and countryside areas.
Karim Mostafa's beautiful pictures.