From there to here
It's funny how, on a summer afternoon, under the gazing sun, walking the streets of a crowded city with little greenery and lots of pollution can be so nice.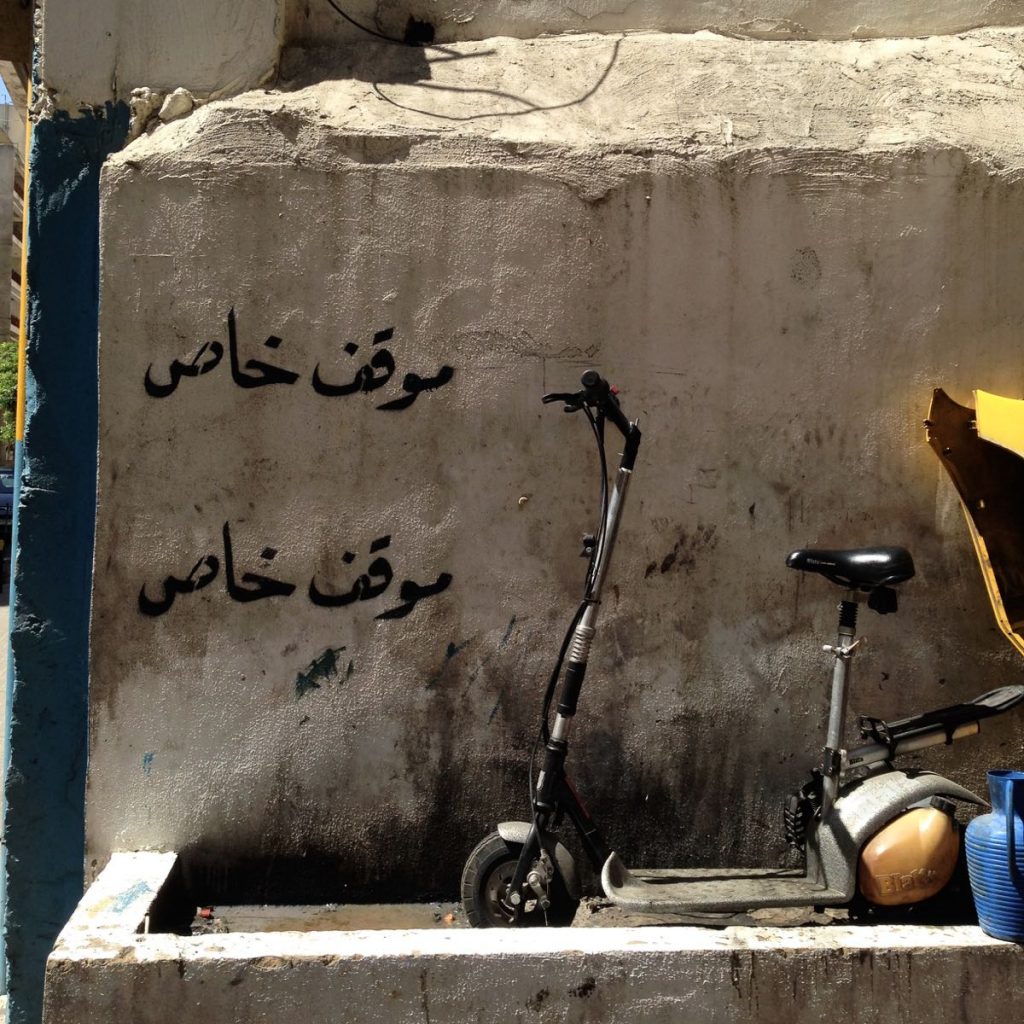 Ras el-Nabaa. The stencil says "private parking".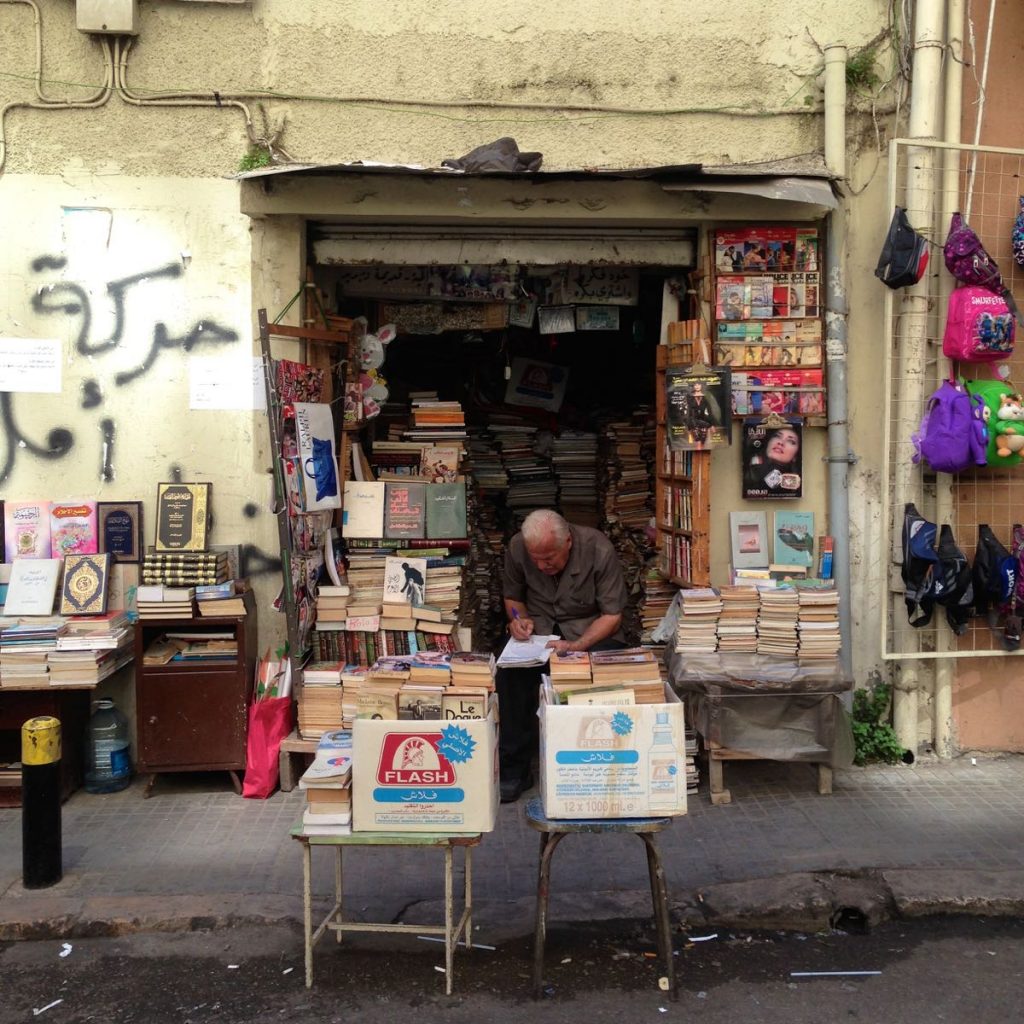 Selling books in Ras el-Nabaa.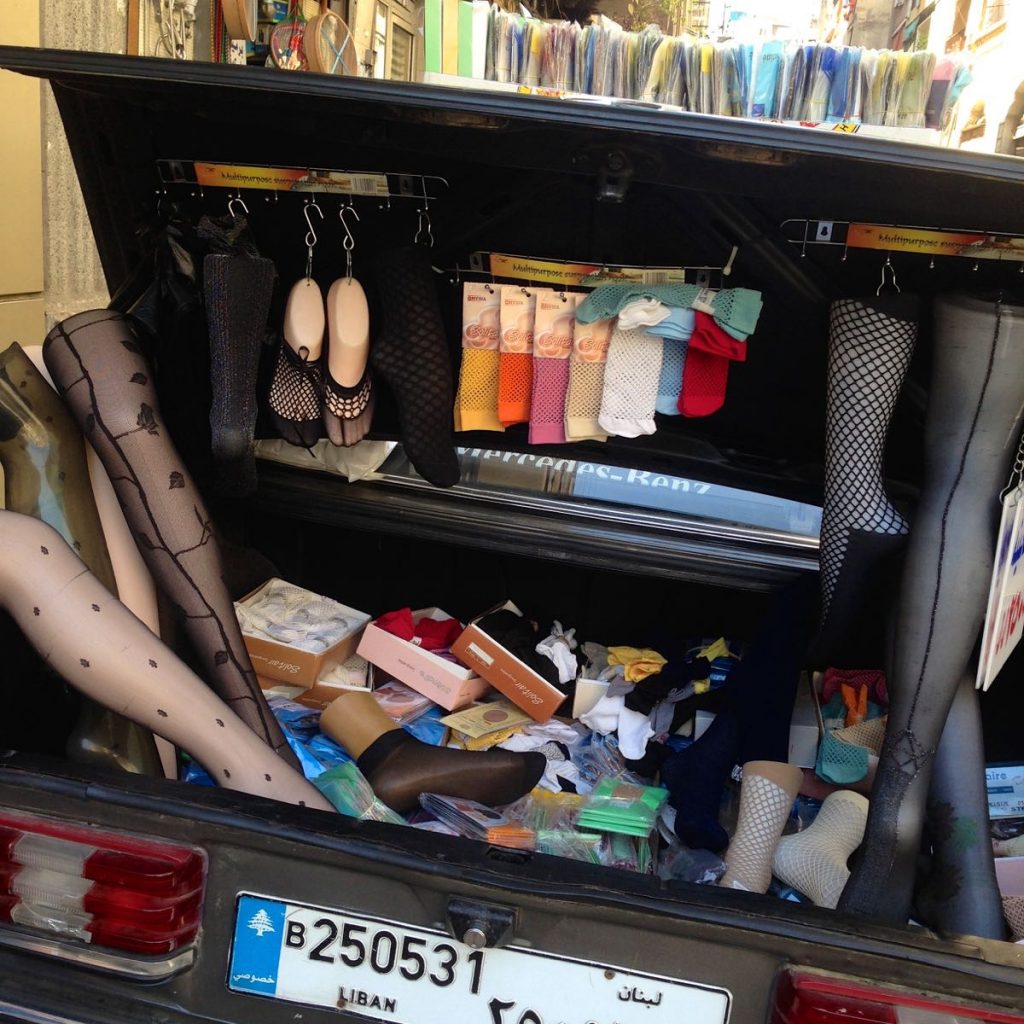 Selling other things. Basta.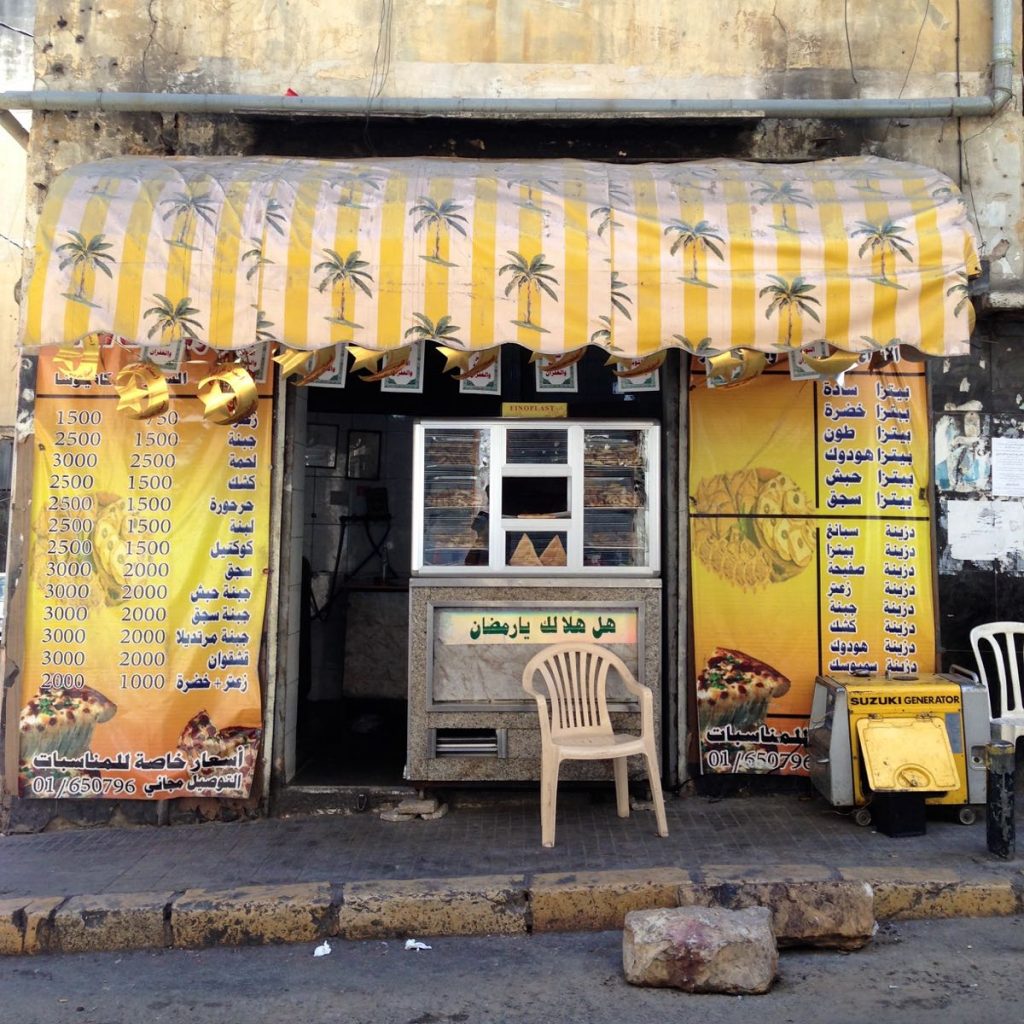 I love everything about this little manaaesh place – the palm trees, the different shades of yellow, the left-behind Ramadan decorations, the matching generator.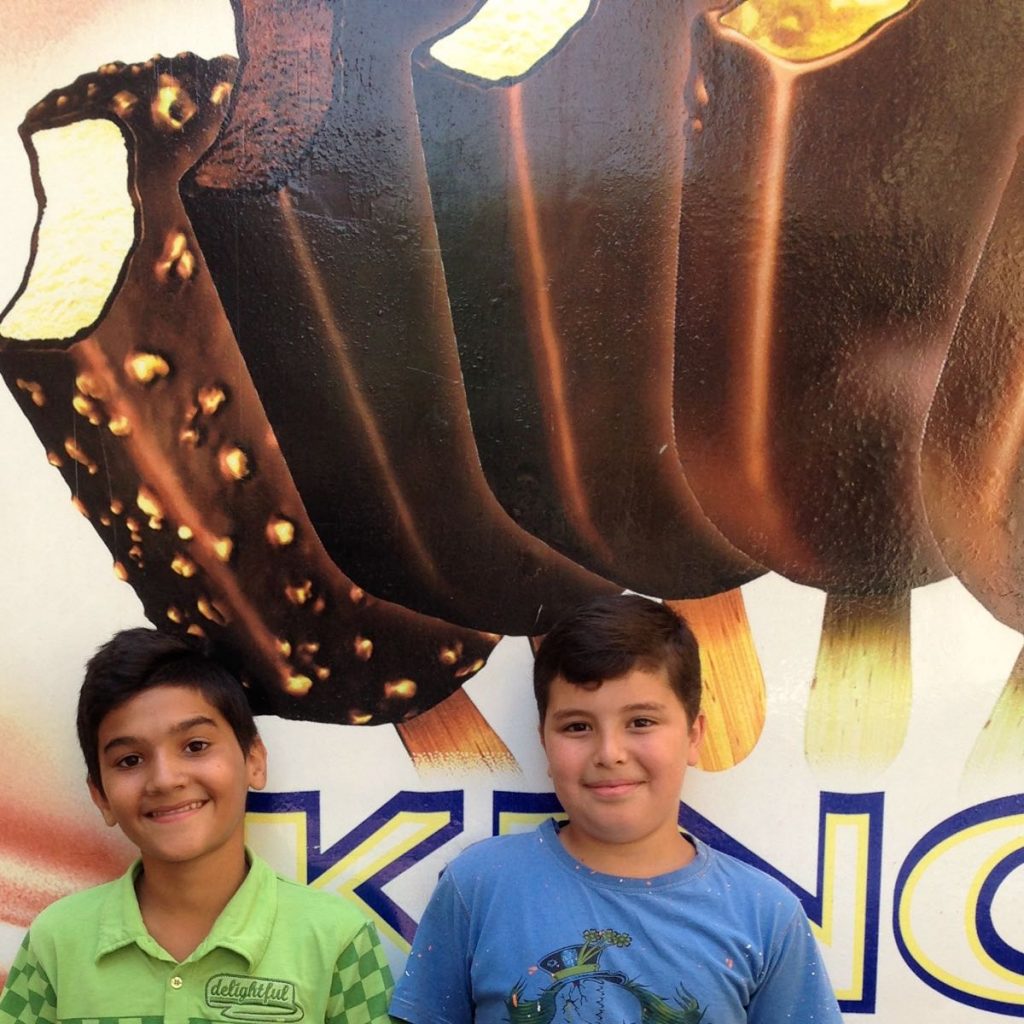 Opposite the manaeesh shop, two friends sitting leaned against a parked ice cream truck.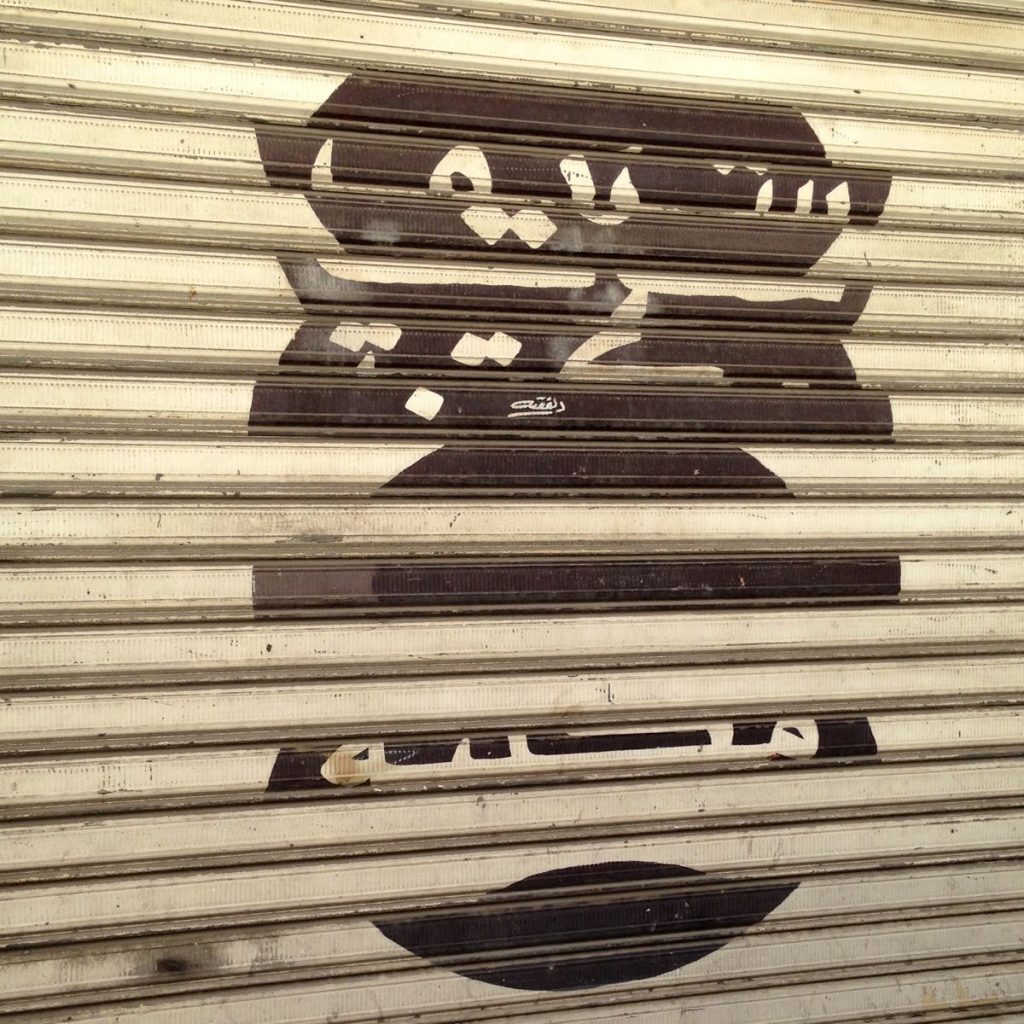 Someone didn't put the pieces back together the way they were.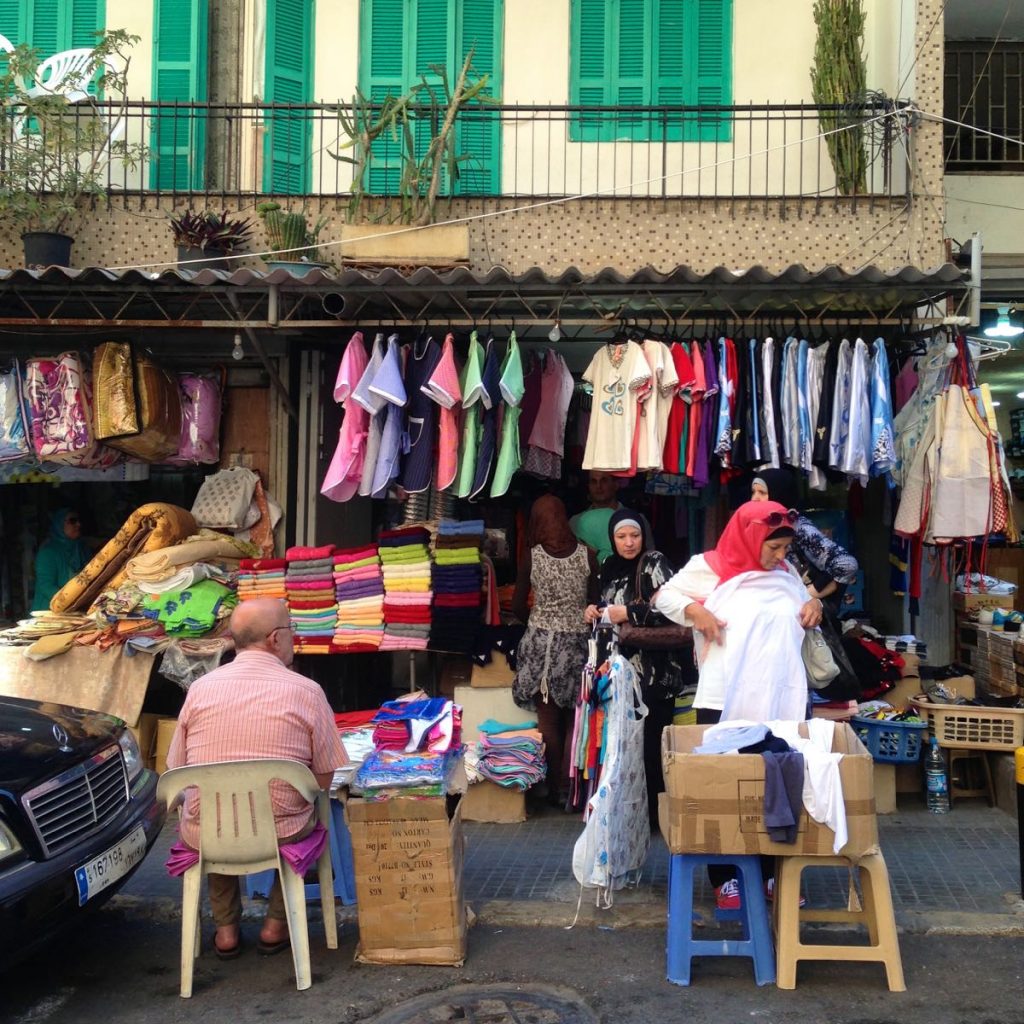 More street shopping, still in Basta.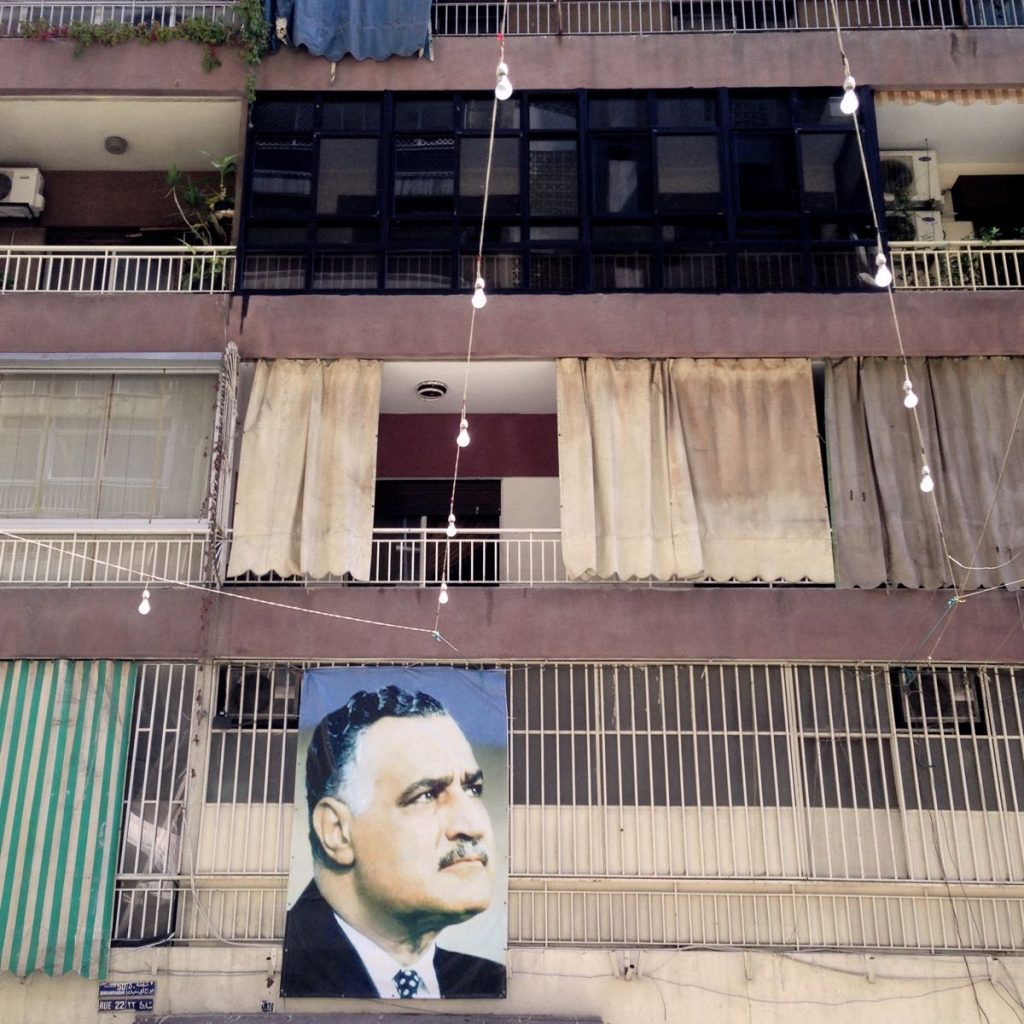 A portrait of Gamal Abdel Nasser in Bourj Abi Haidar. There's something with the way he looks up at the sky. And quite rare to see his face in the streets these days.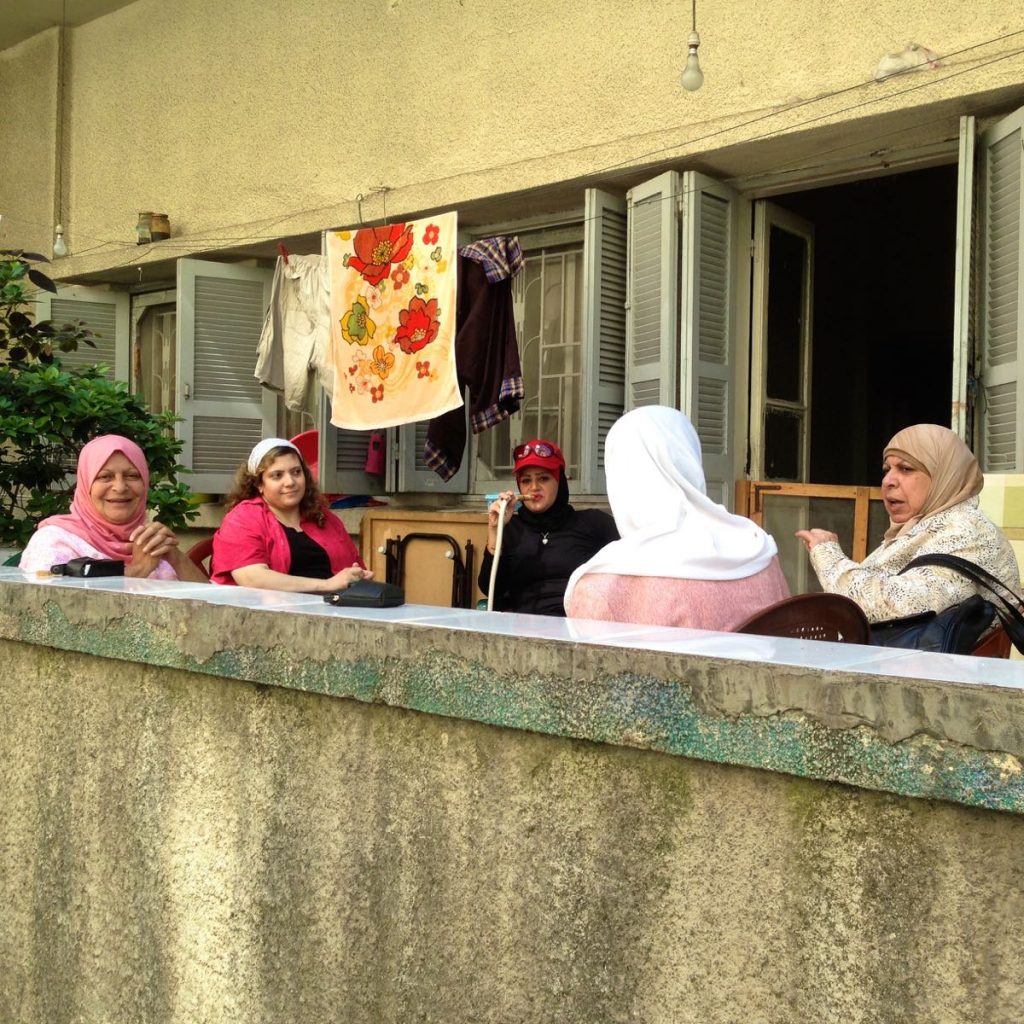 Bourj Abi Haidar. Chatting, smoking narguileh.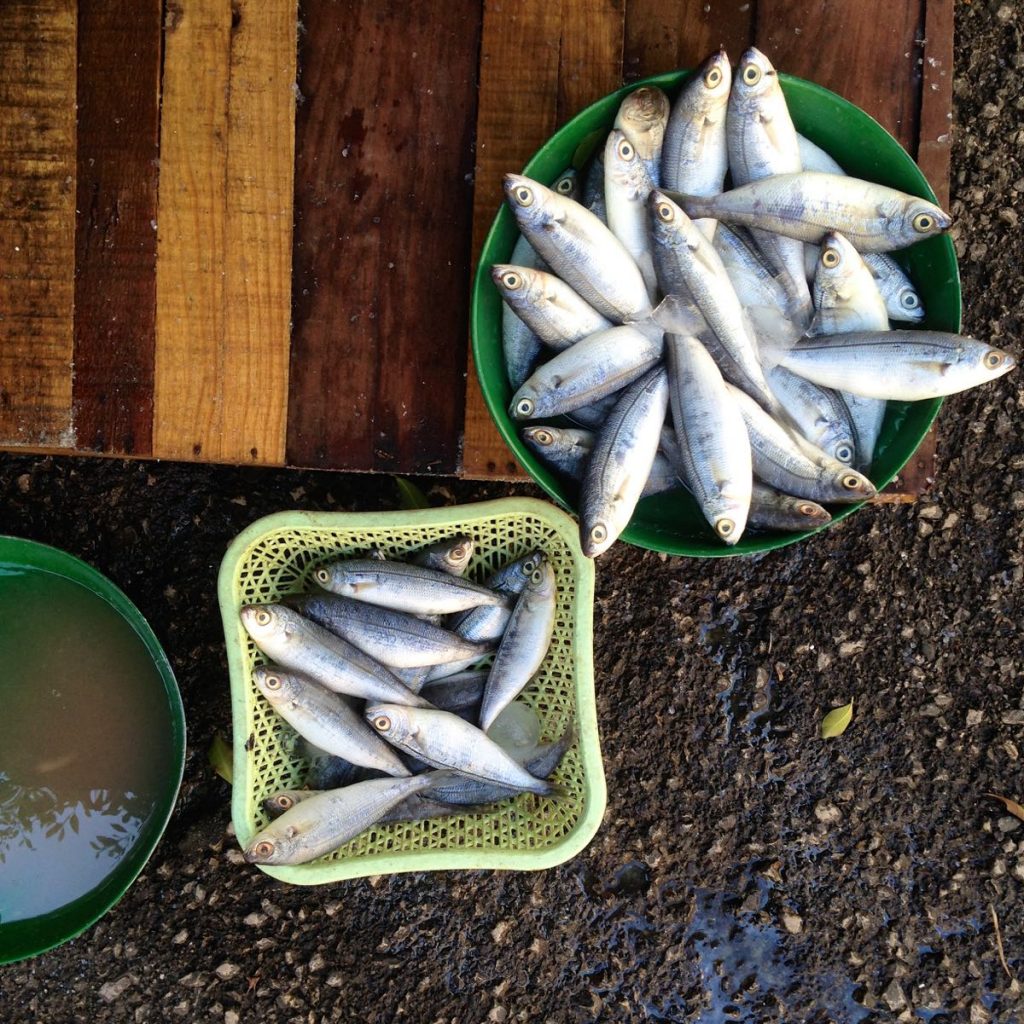 Fish, caught outside Saida, for sale in Basta.
Making my way down the street where the man was selling fish, I suddenly catch sight of plates with what looks like orange porridge inside a small shop. Two men are inside: Hajj Makari and his friend. Hajj Makari is the owner of the place, a sweet shop selling one item: the traditional Beiruti dessert mufataqa, made from rice, tahini, sugar and pine nuts. The place has been around for one hundred years, they tell me: Hajj Makari's dad first ran it for fifty years, then his son took over and has now kept it open for another fifty.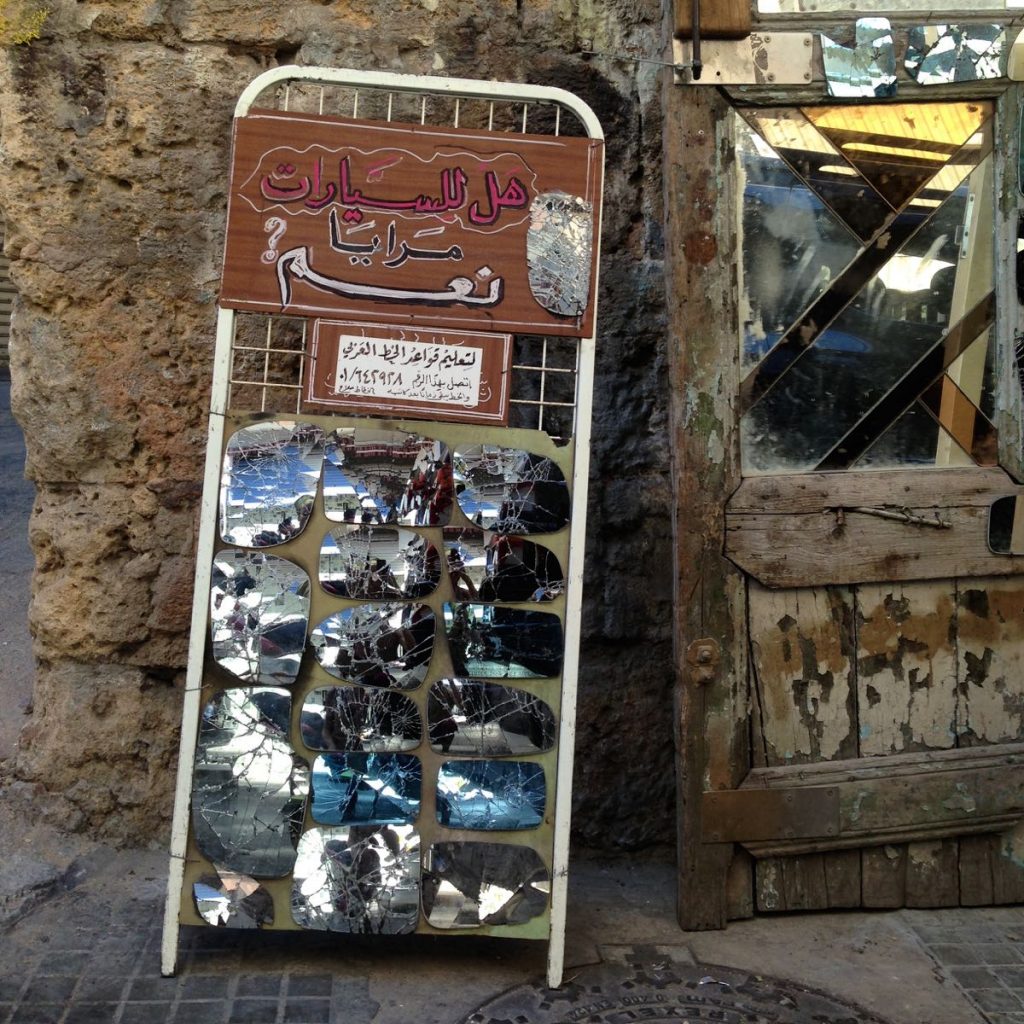 Same street, maybe hundred meters down. For your smashed rear-view mirrors.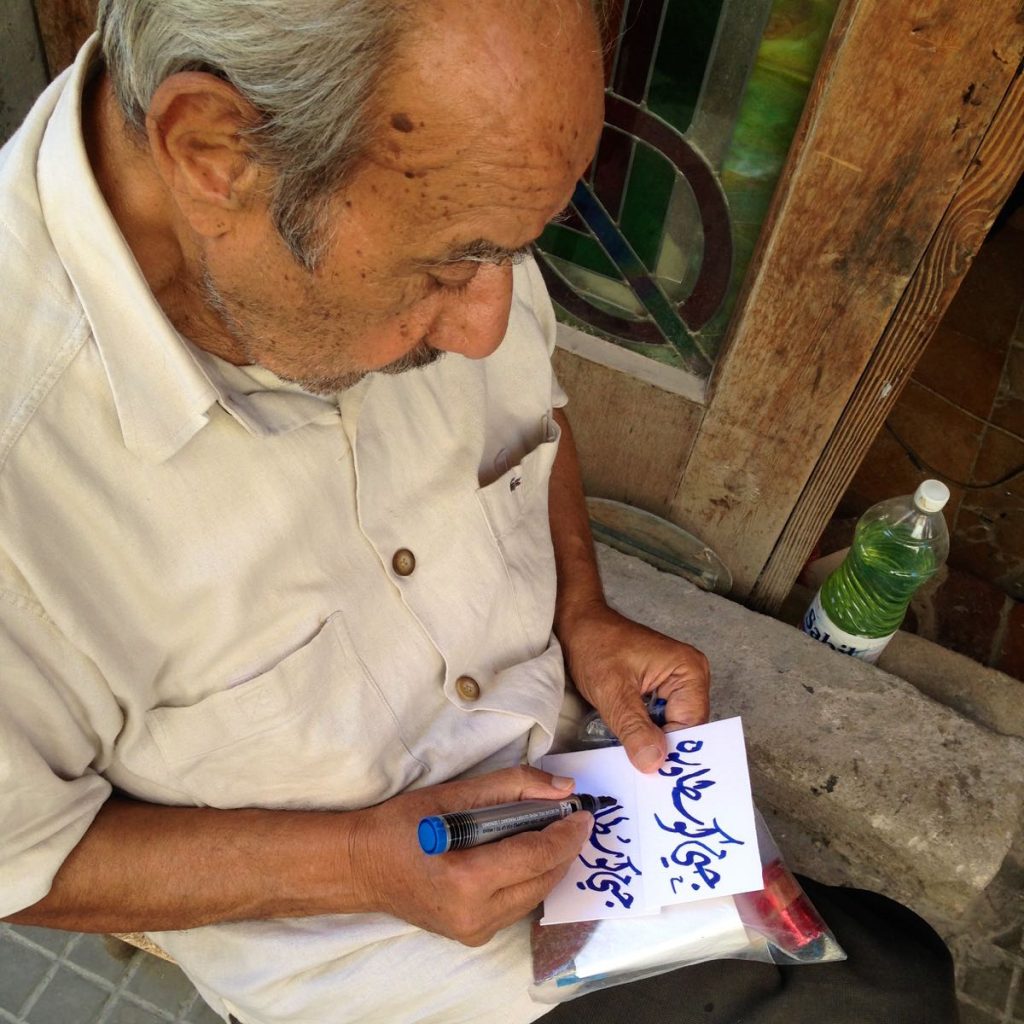 On a chair outside the mirror shop sits Saleh al-Hani, a calligraphy teacher. He holds a bunch of cards in his hand, and a plastic bag with pens in different colours. "What's your name?" he asks as I pass by. After making sure exactly which letters to use, he draws two pieces for me.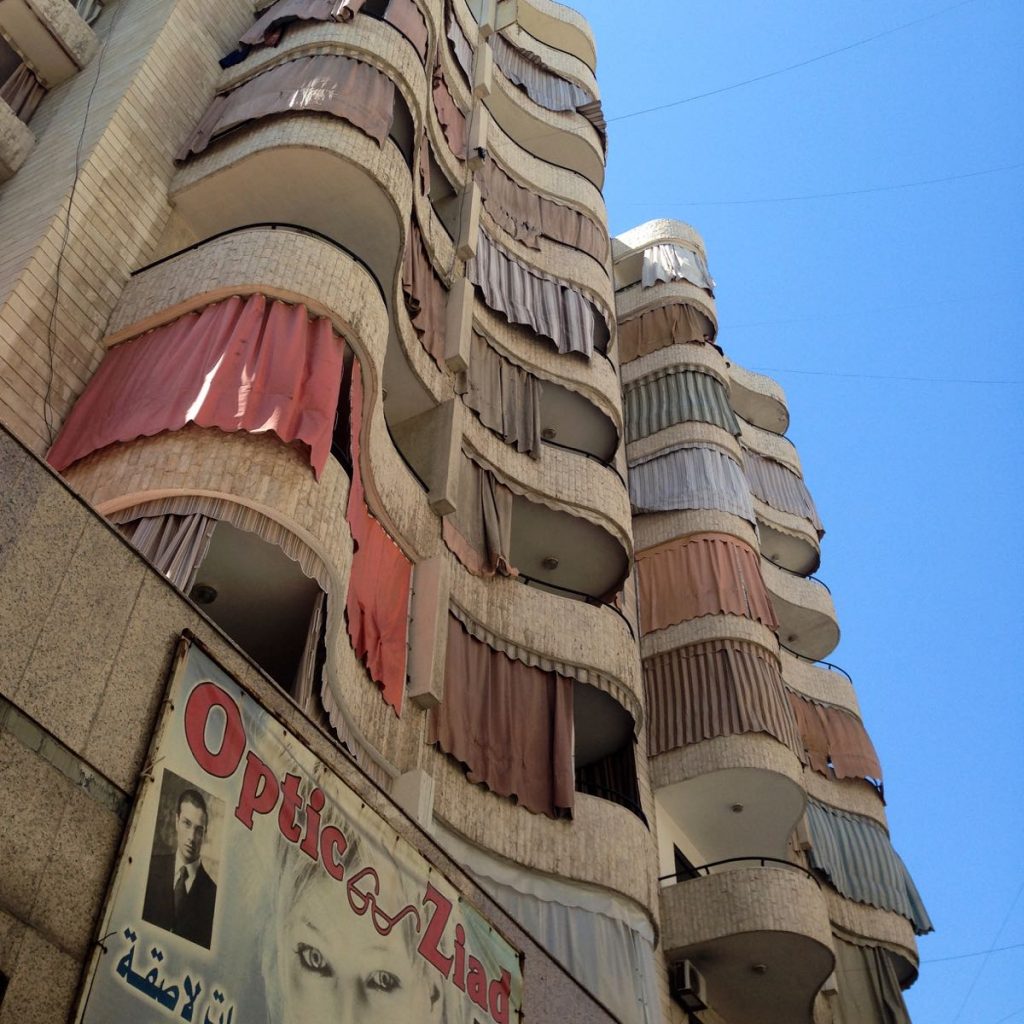 Still Basta. Pastel curtains!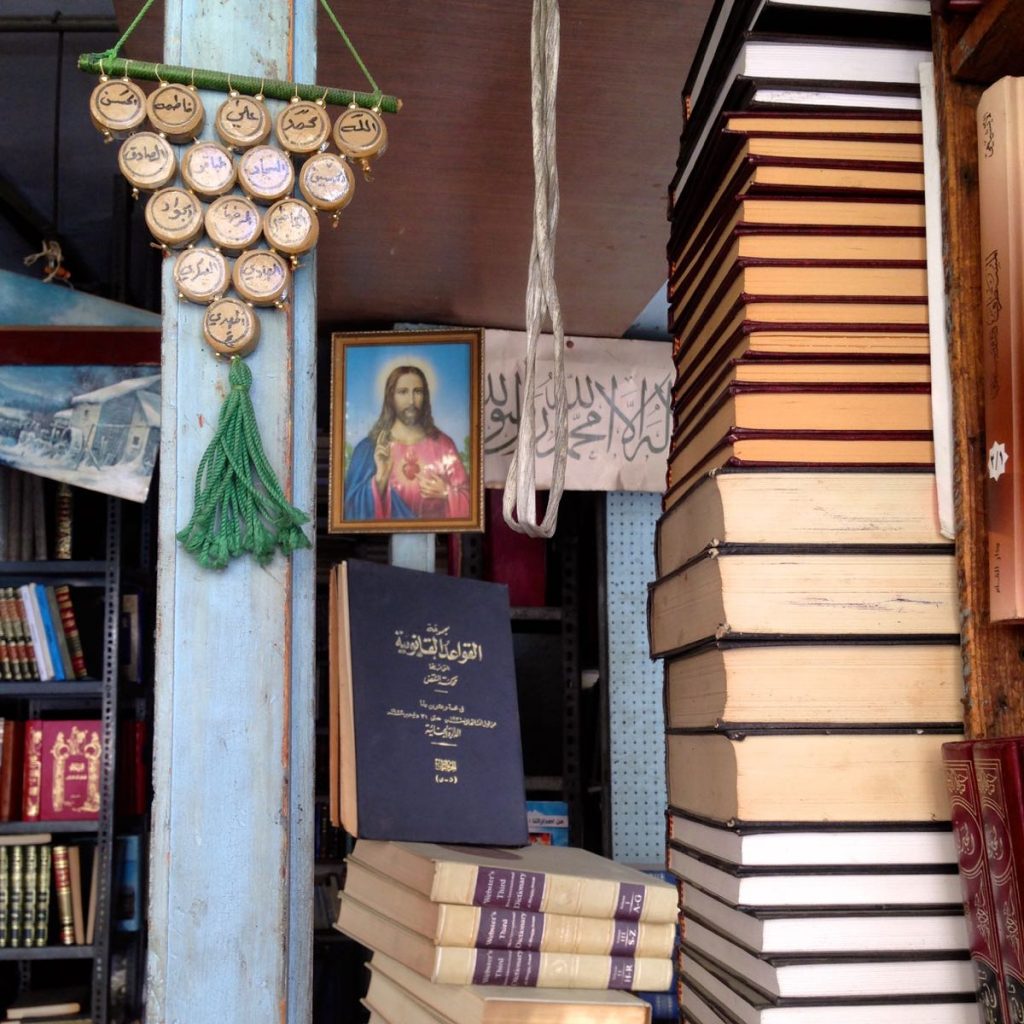 Basta is probably most known for its many antique shops. This is the place to find odd furniture, old paintings, chandeliers and anything else that comes with a layer of dust. Inside this shop, packed with books, it was something else that caught my eye: a portrait of Jesus next to the shahada (the "There's no God except for God and Muhammad is his messenger" you say as a Muslim to declare your faith).
Looking to rent a chair?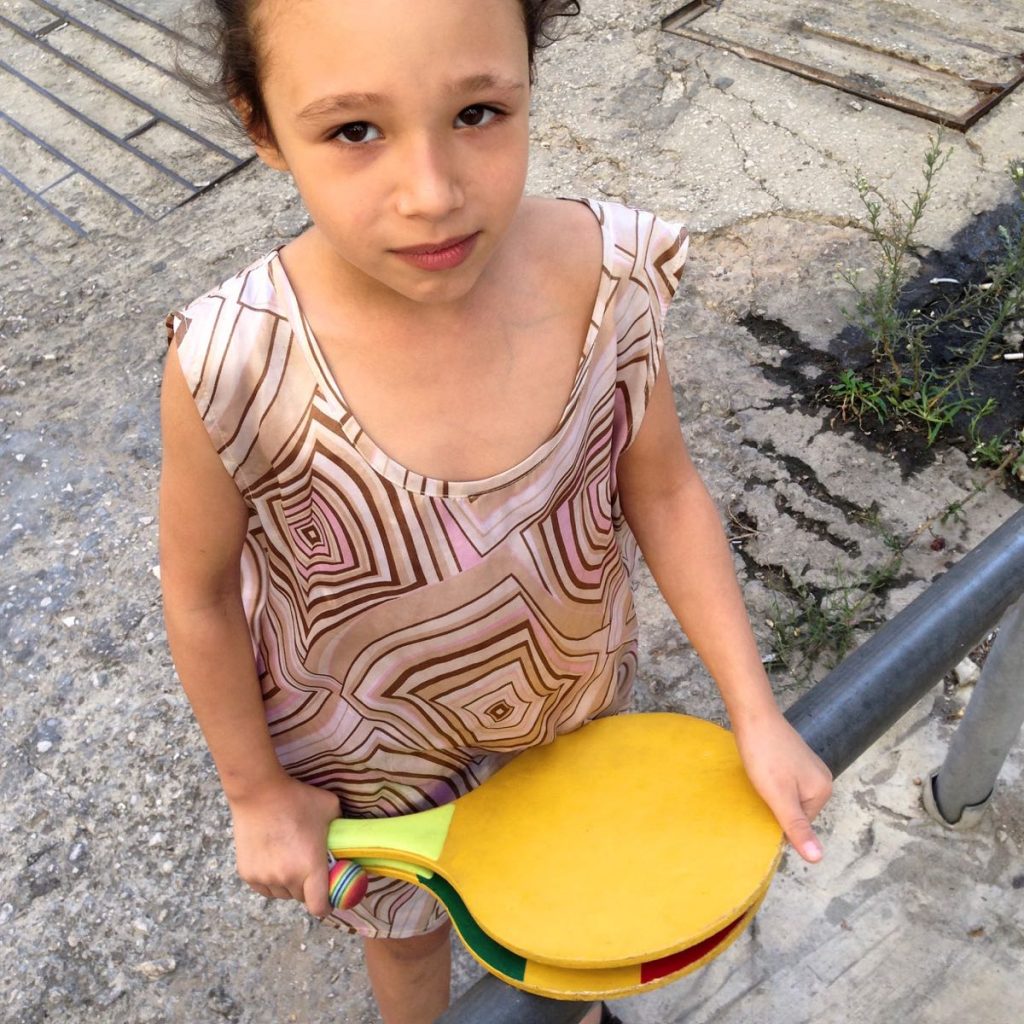 In Zoukak el-Blat. Abir, waiting for someone to come out and play.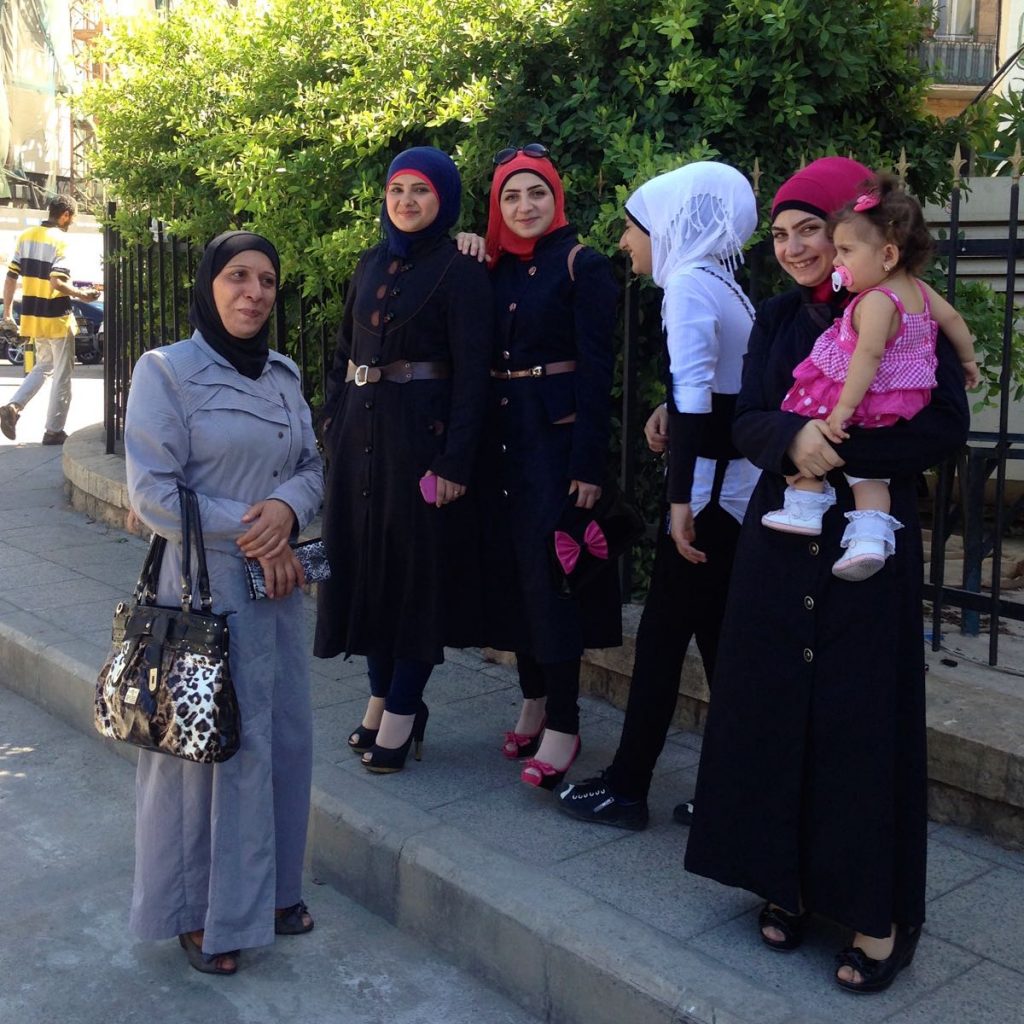 Right outside Zoukak el-Blat. Mum, daughters and friends, all from Aleppo. The war forced them to leave their homes; now they're staying in small rooms in Bourj el-Barajaneh, one of Beirut's overcrowded Palestinian refugee camps. New refugees, mixed with long-time refugees, in camps that were not meant to be but are now 65 years and counting.
The photos above were featured in Tamyras' book Positive Lebanon about inspiring initiatives in the country – if curious you can find and order it here.