New Bedford, just off Cape Cod
There's this town that I came to spend unexpectedly much time in. Two months ago I had never heard of it – I think that goes for most Sweden-born, Lebanon-based people – even though it's the largest fishing port in the US and was at one point the world's most important place for whaling. Still, I ended up going there a whole bunch of times.
The visits began a 45-minute ride away from there, though, on Cape Cod. I just did this really great and intense workshop in a small town called Woods Hole – a cute and quiet (in autumn/winter!) town that's also the home of Transom, a group of people who teach others about storytelling and radio. Each spring and autumn there's an 8-week workshop, and I just got back from taking part in the recent one.
What brought me to New Bedford was the second and last piece that we did during the worksop. I remember that during one of the first dinners we had together in the group, we talked about how New Bedford and how it's different in almost all ways from the towns on the Cape. Rougher, economically less prosperous – but also more diverse and outward-looking. That's what had me thinking that this would probably be a place I'd like.
So when researching topics to develop into a story, I started thinking about things like identity, migration, social history – churches? citizenship classes? community art? – and sure enough, I was soon in New Bedford looking for stories to tell.
In the end, it turned out to be about Maria, a woman from El Salvador who was arrested by the immigration authorities back in 2007. There was a huge raid on a factory making parachutes and gear for the US military; most workers were immigrants without papers, and over 300 were arrested that day. What Maria and so many others have gone through since then is just sad and outrageous.
But this post isn't about her story (that one will come out as a radio piece), it's just a small thing about the city itself. There was some kind of relationship I developed with New Bedford during those chilly autumn days I spent there, working on the story.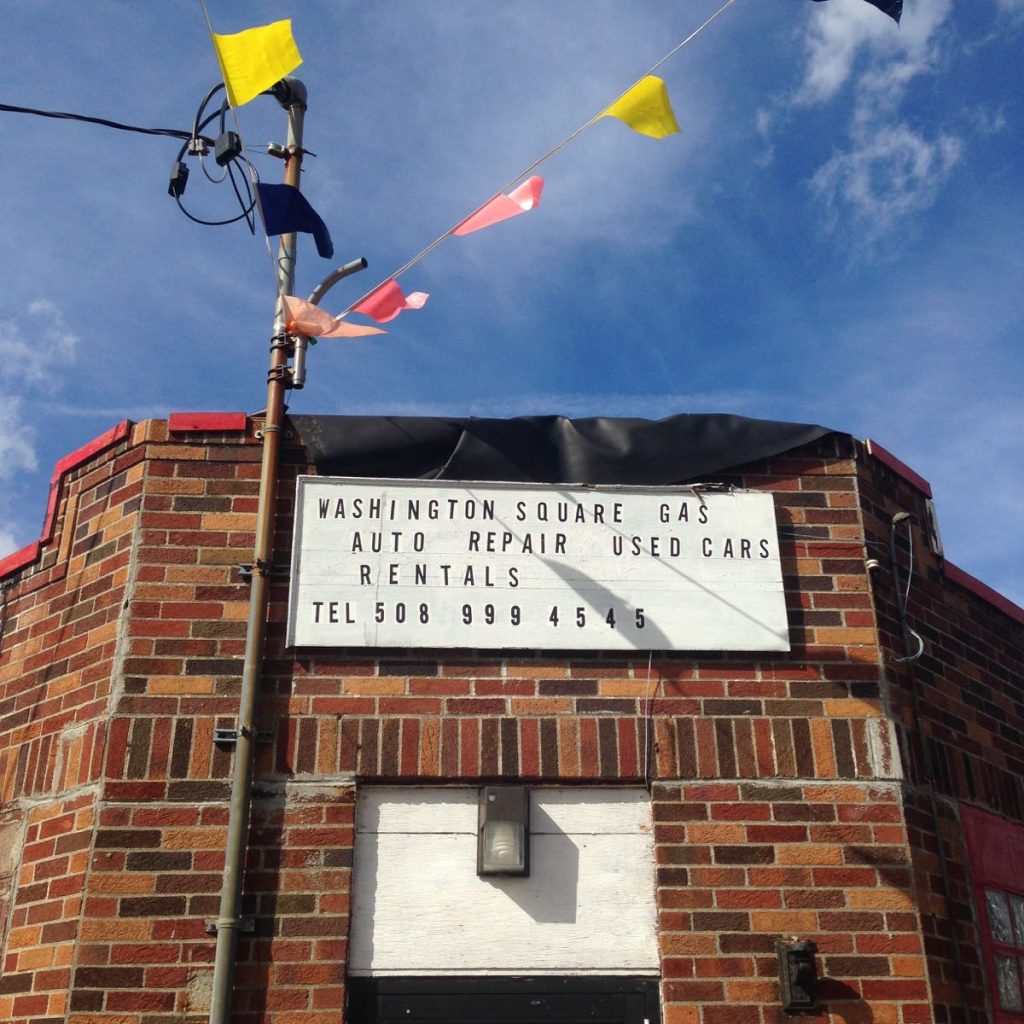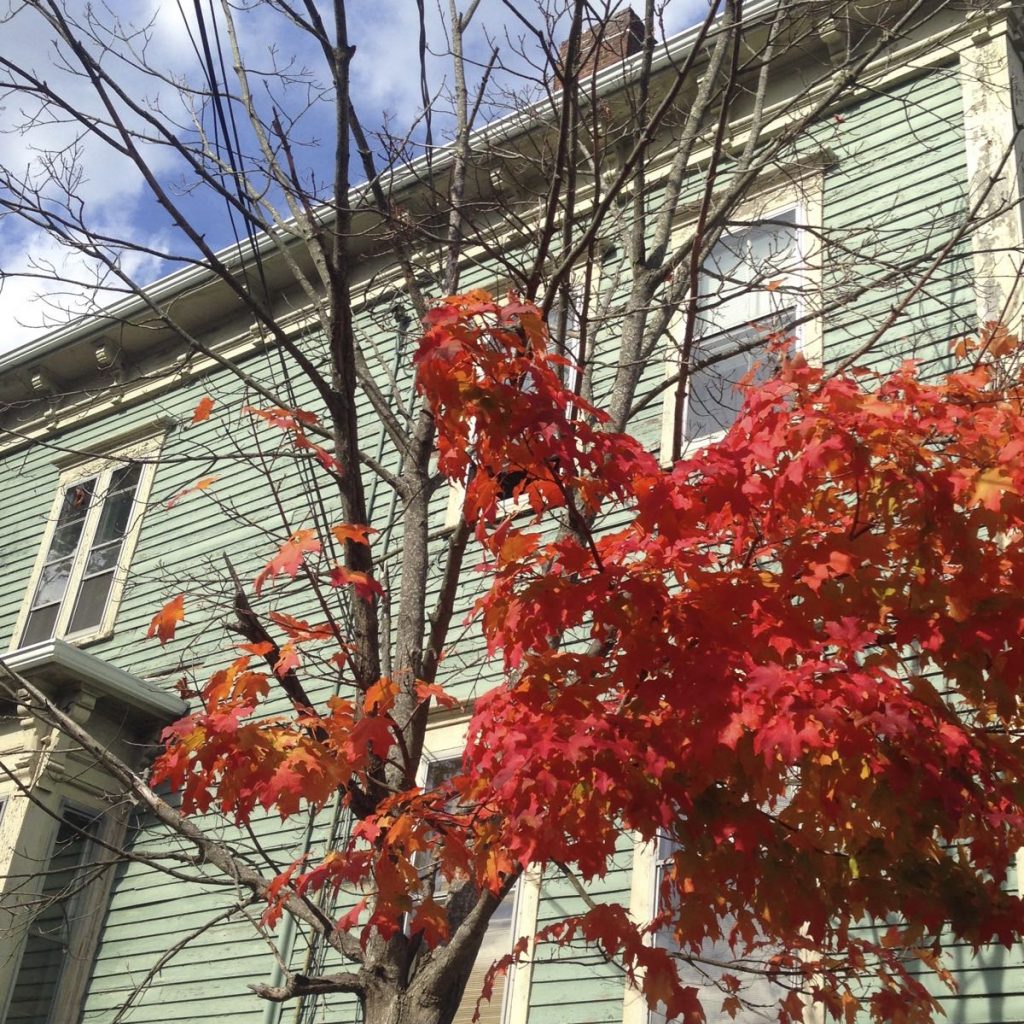 I think a big part of it was this sense of being on a mission or discovery of some sort. You know, when you get to a new place and you know you have to be smart and venturesome and find things out. That's probably what drives a lot of journalists and what makes an ordinary day something special.
Then there's the fact that I went there with Eric, this great and generous guy who's driving around the US moving people's homes and surviving on a diet of home-made veggie wraps and long hours of radio. He was doing a story about policemen in New Bedford so we kept going there together. We used to meet in the mornings down in the communal kitchen of the house where we were living, exchanging a smile and be like: "New Bedford today? Yes, let's go!"
You soon discover that New Bedford has a culturally mixed population and history. It's home to one of the biggest Portuguese-American communities in the country, and has sizeable Puerto Rican, Cape Verdean and Latin American groups as well. Let's just say the aisle in the supermarket with "Food from the world" was long!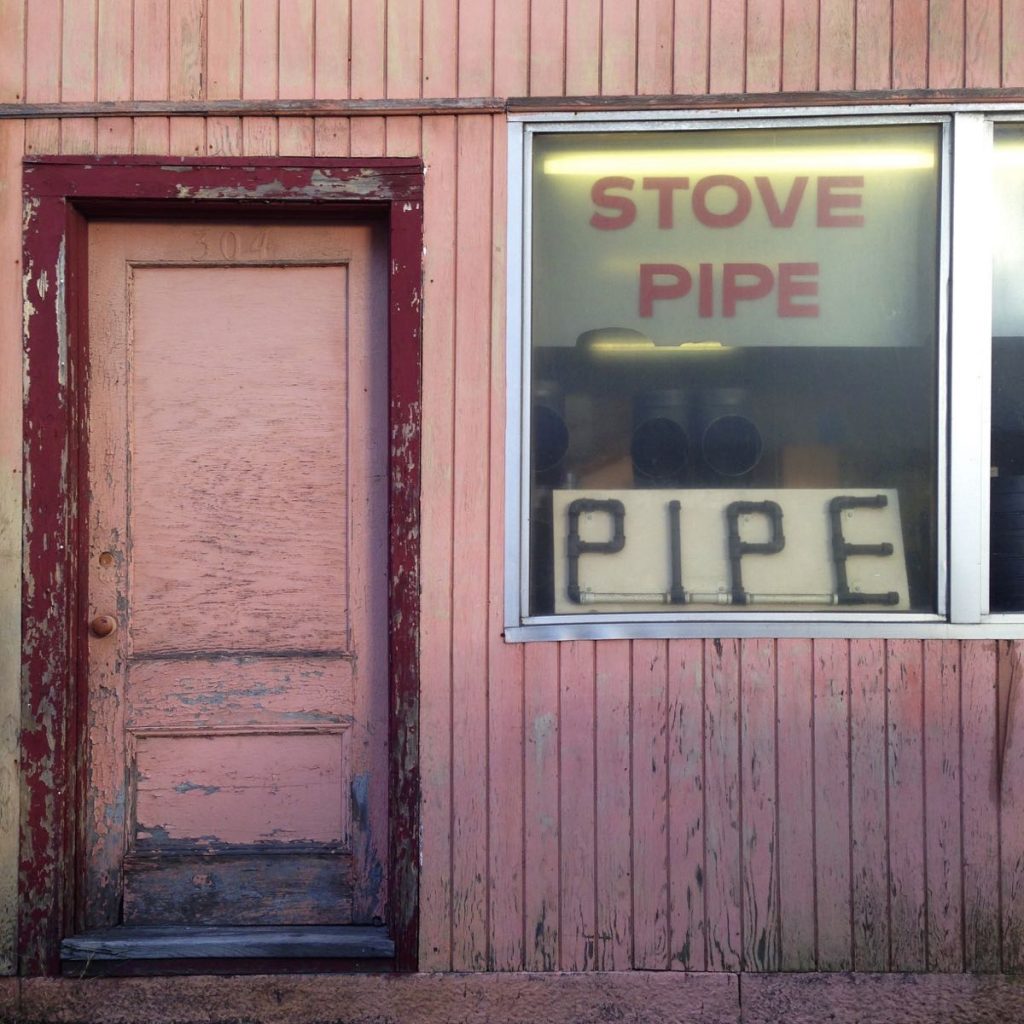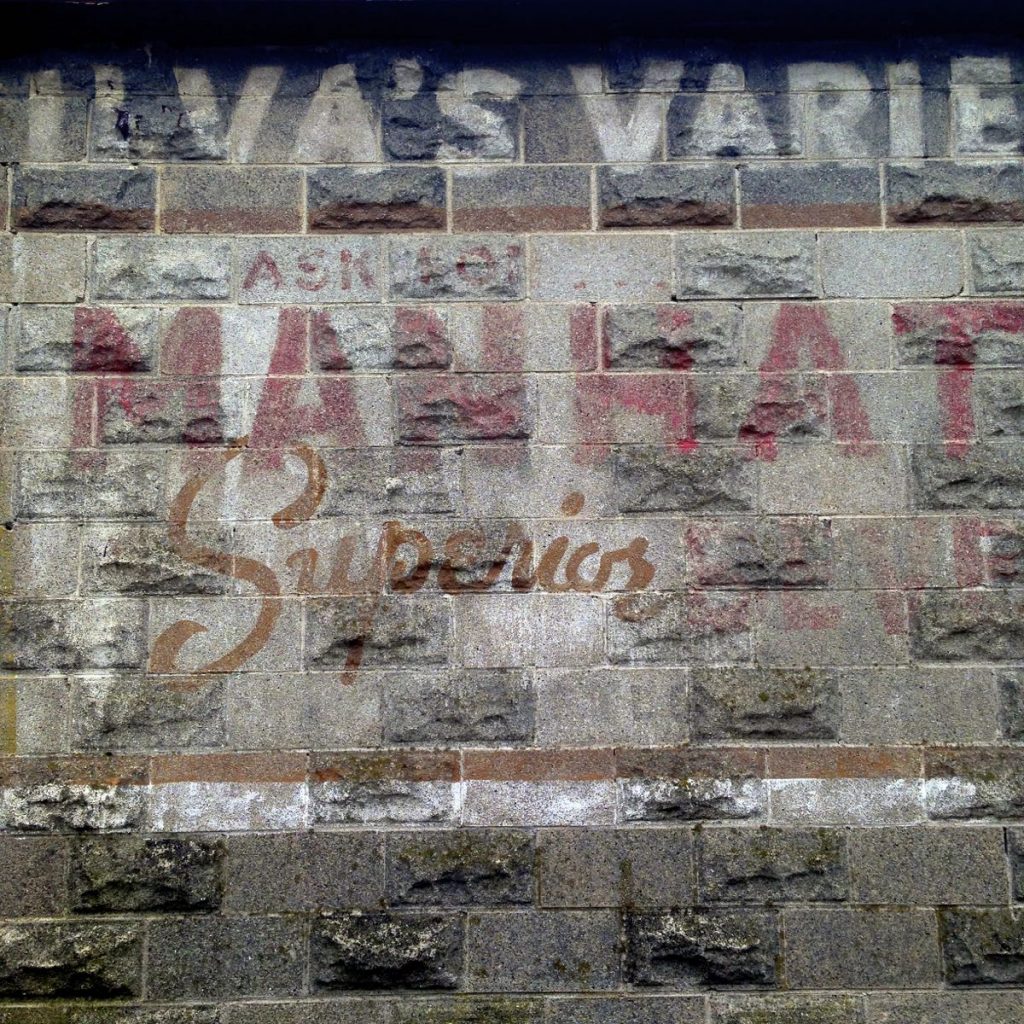 I found the aesthetics of the town really fascinating. While every city is a juxtaposition of the past and present, some display memories from the past more than others. In New Bedford it's like what used to be is constantly looking out from around a corner or behind a facade or under somewhere.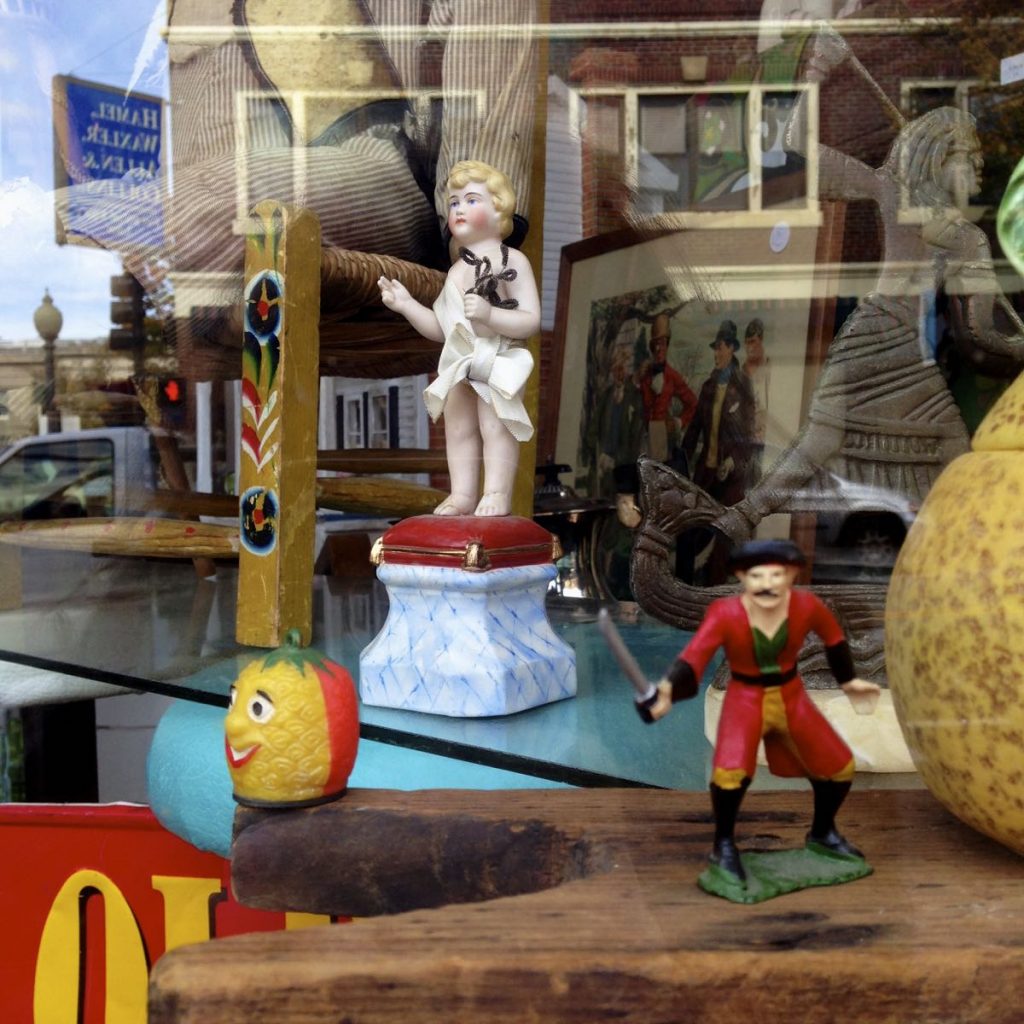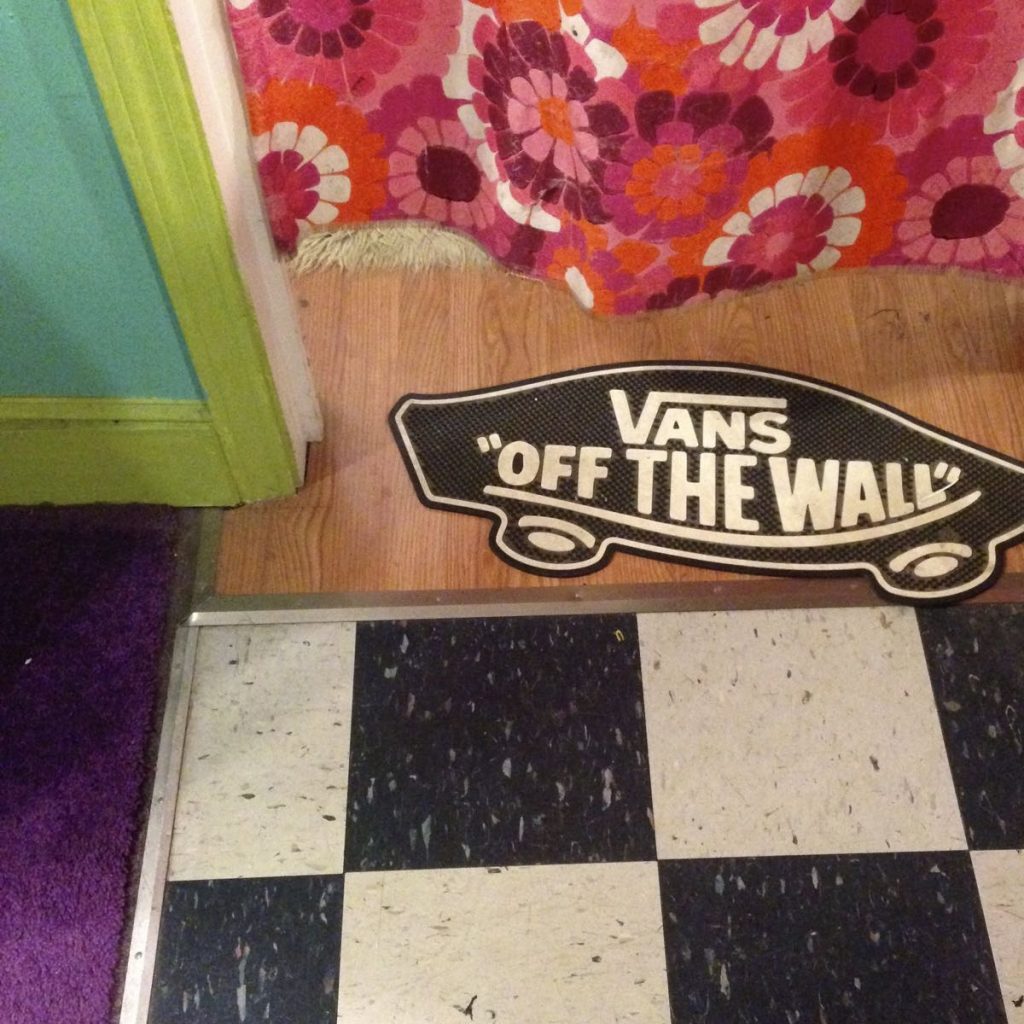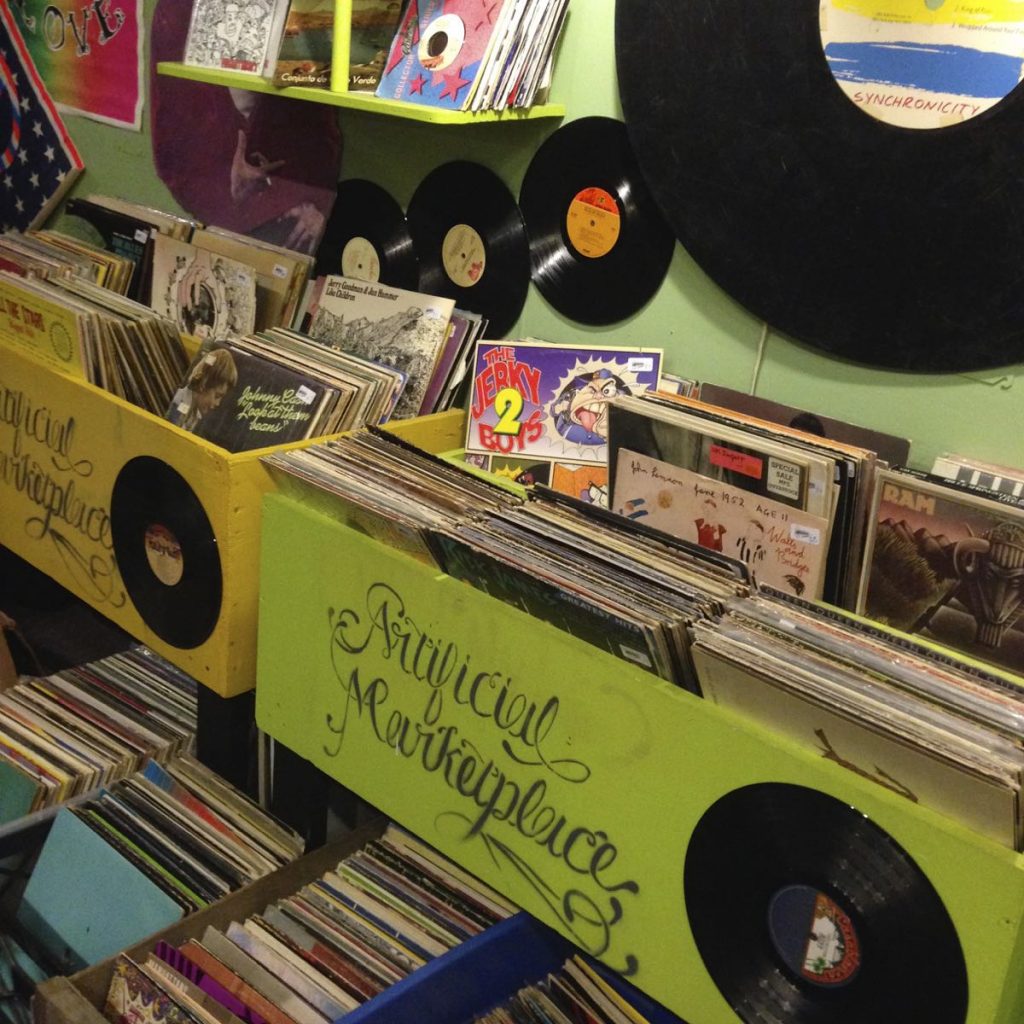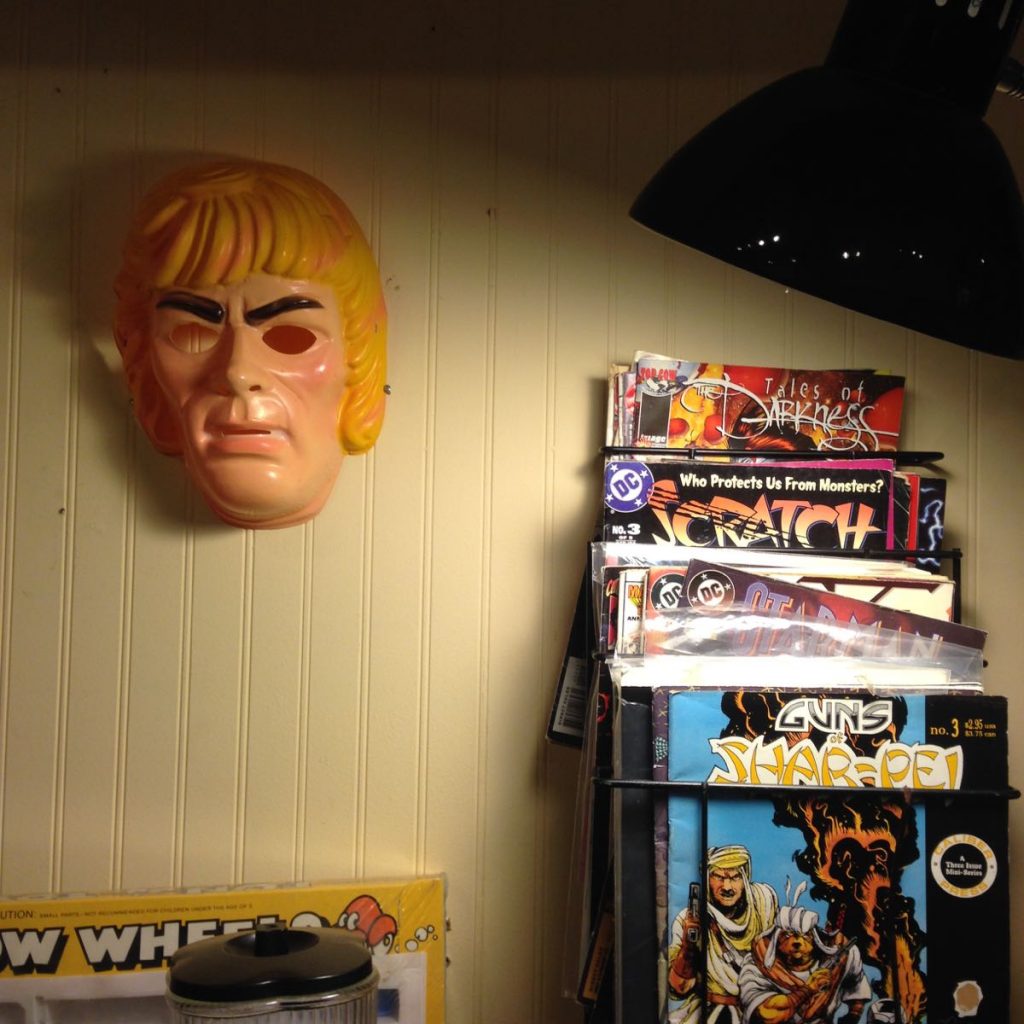 Another thing New Bedford is know for is that it's a great city for finding antiques. I didn't go looking for that, but I found something else: a very cute vintage store called Artificial Marketplace.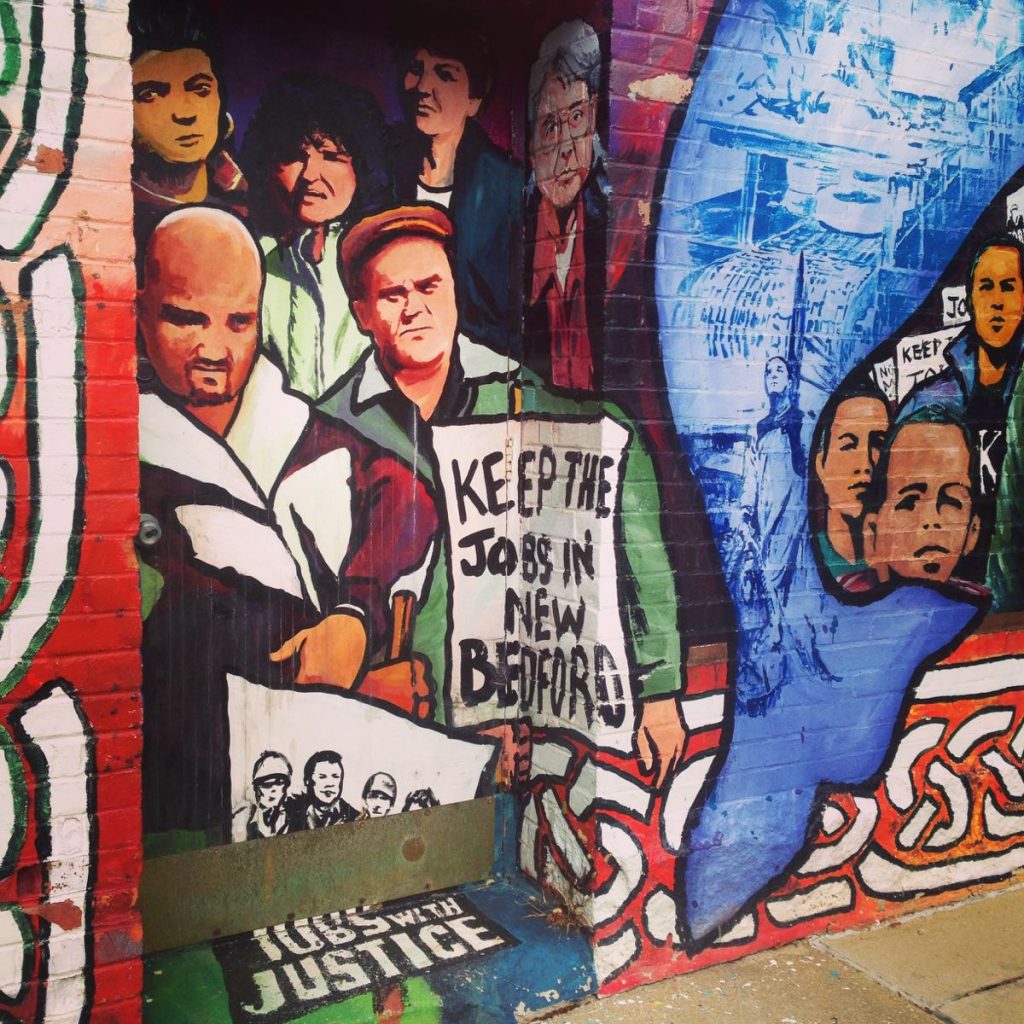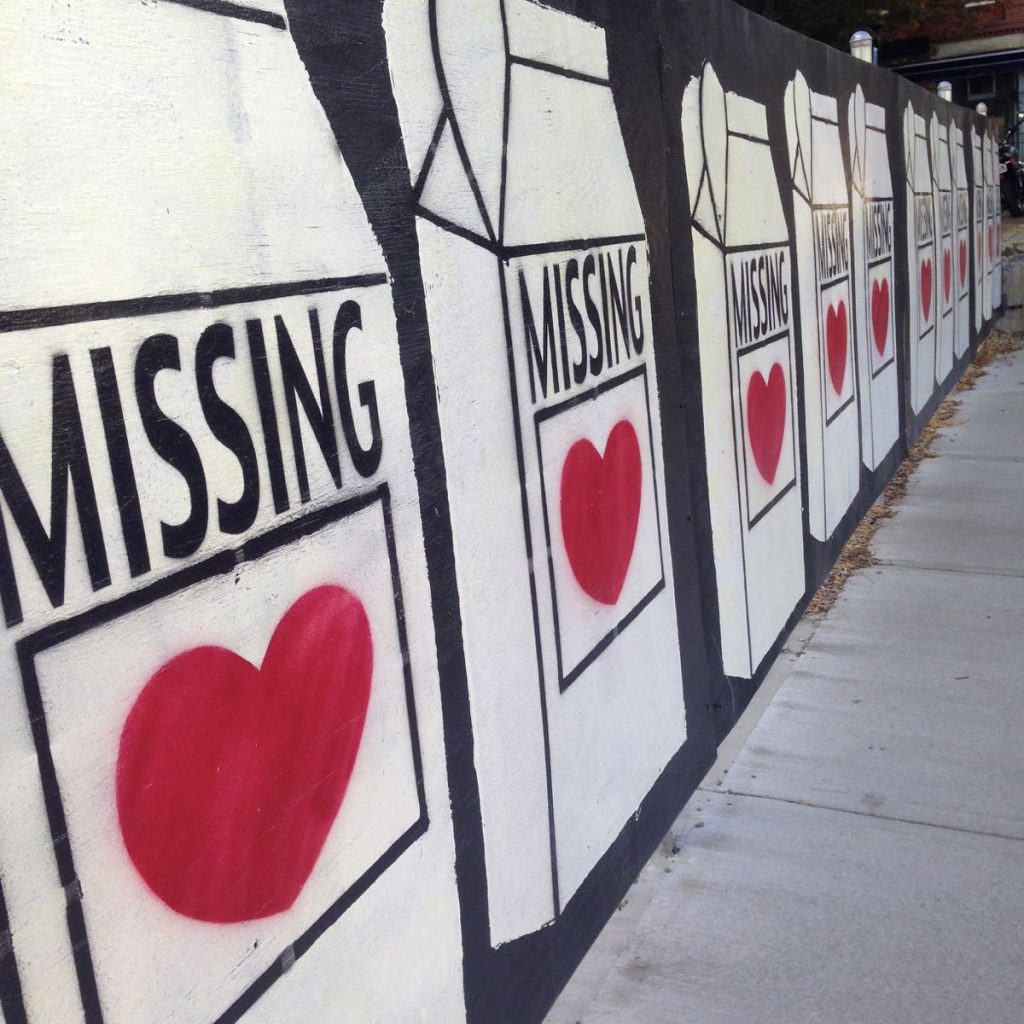 Street art, unintentional and intentional. The last image is a reference to the portraits of missing children that at one point were printed on the backs of milk cartons (speaking of that – remember this song from 1993?).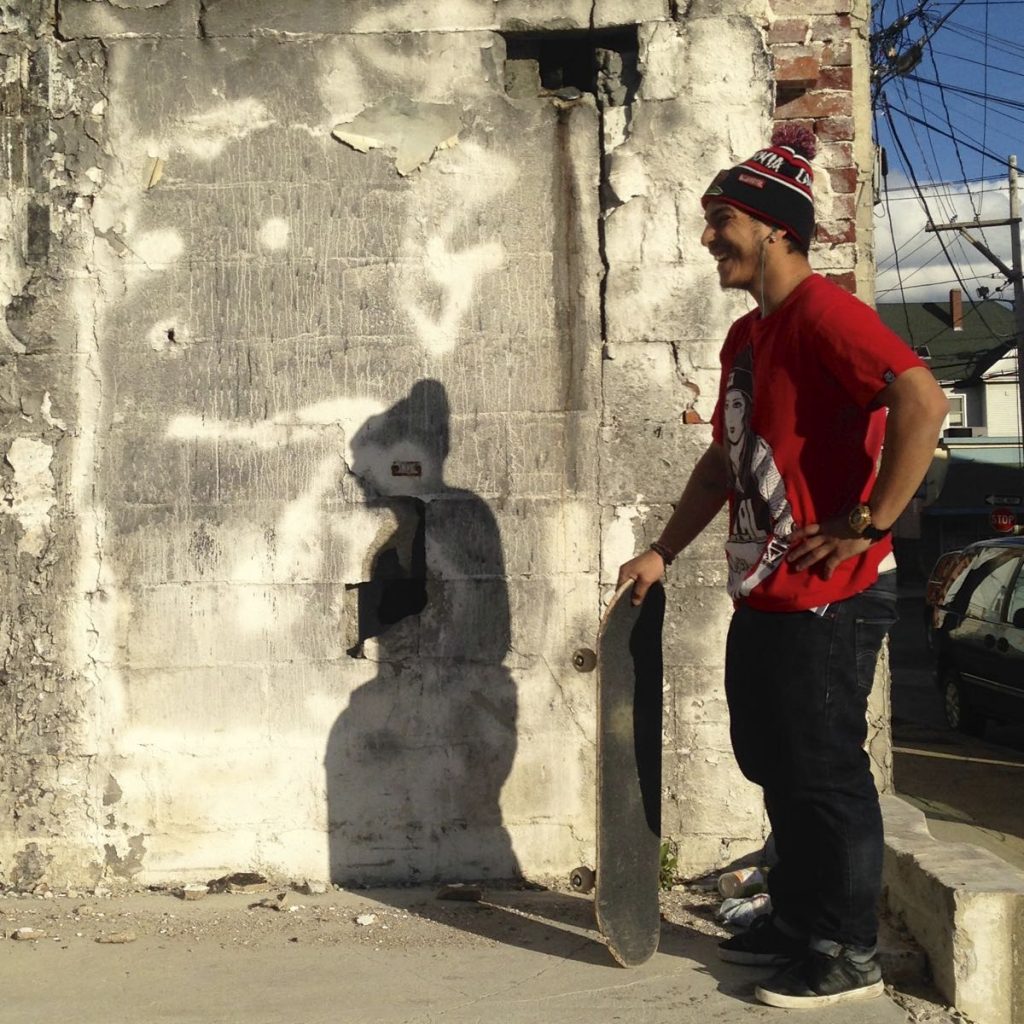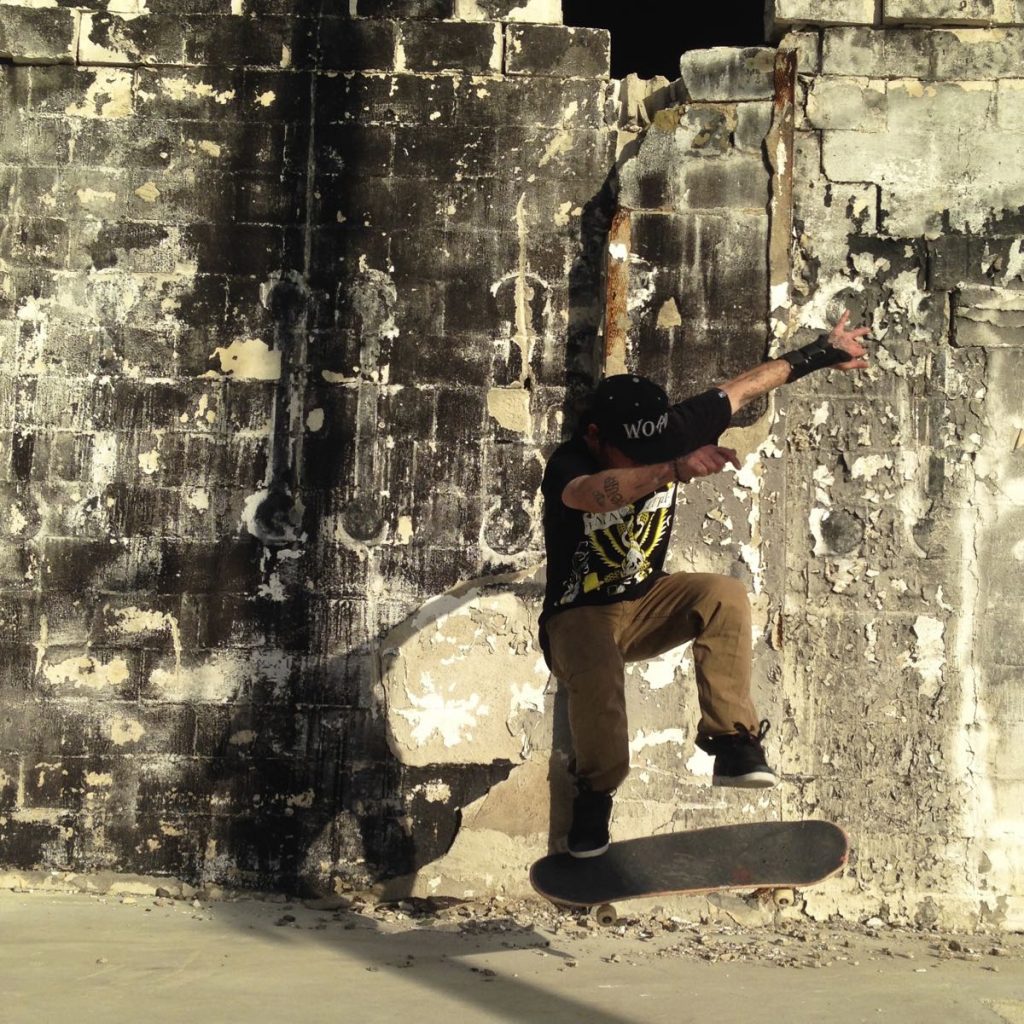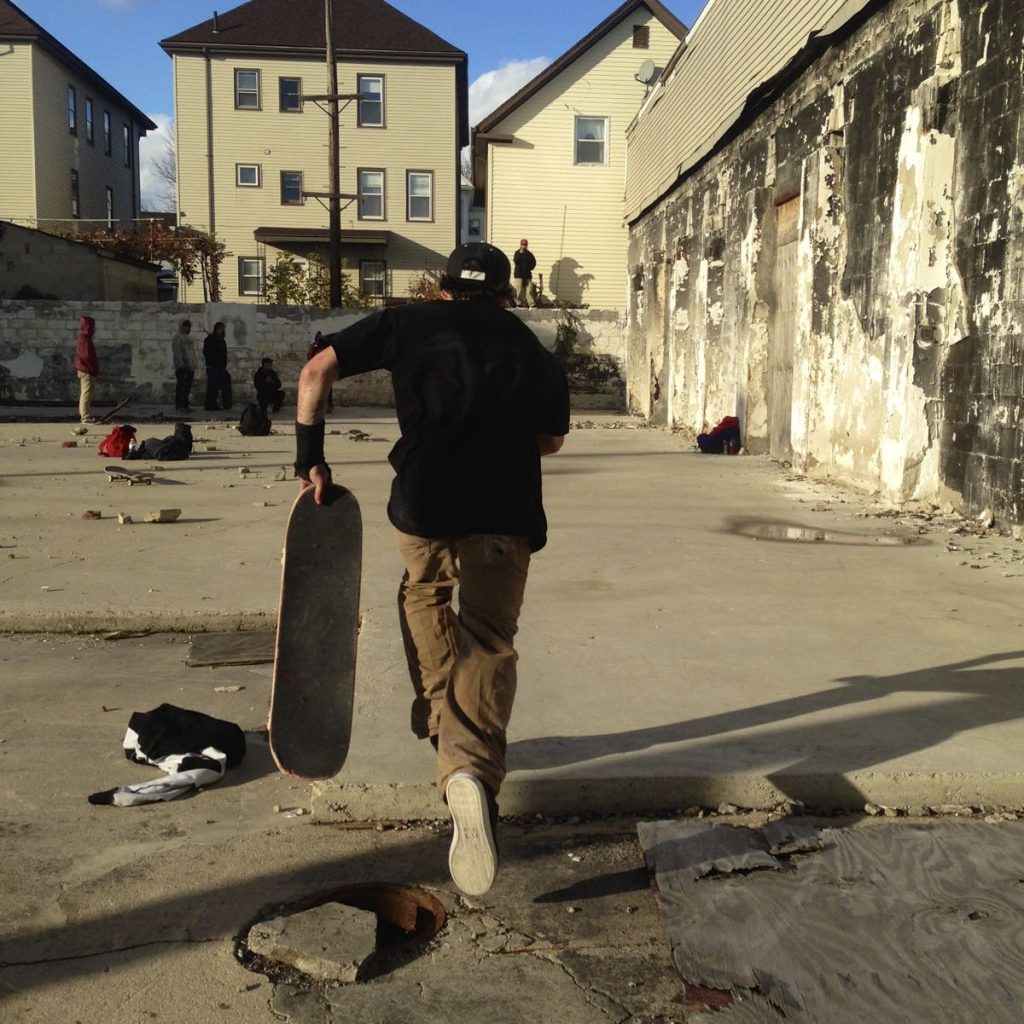 The last time I went there, I walked around the streets of the North End for a while. It was sunny, but really cold. The day before, the first snow of the year had fallen. I remember, as I was thinking about how stupid I had been to buy gloves that weren't warm enough, I saw these guys in only t-shirts skateboarding in front of an abandoned building. One of their friends was up on the wall in front of them with a small camera; the others were racing towards him, attempting to pull off that perfect trick. They were filming because they were trying to get sponsors, they said. I stuck around for a while, watching them, listening to the raw sounds of bodies and boards falling on the ground. Somehow, it was just a perfect last visit.