A day on the east banks of the Buriganga
While Bangladesh is experiencing some really rough times (the political troubles, attacks by radicals on civilian targets like buses and trucks, other attacks by the same radical forces on the minority Hindu population), the huge majority of the country's people remain as fascinating, welcoming and sweet as ever. And Dhaka is still very much a city that just invites you in (not only to the newly-cleaned living room, no no – to every nook and corner, regardless the amount of dust). Here's some of what you can do.
Morning: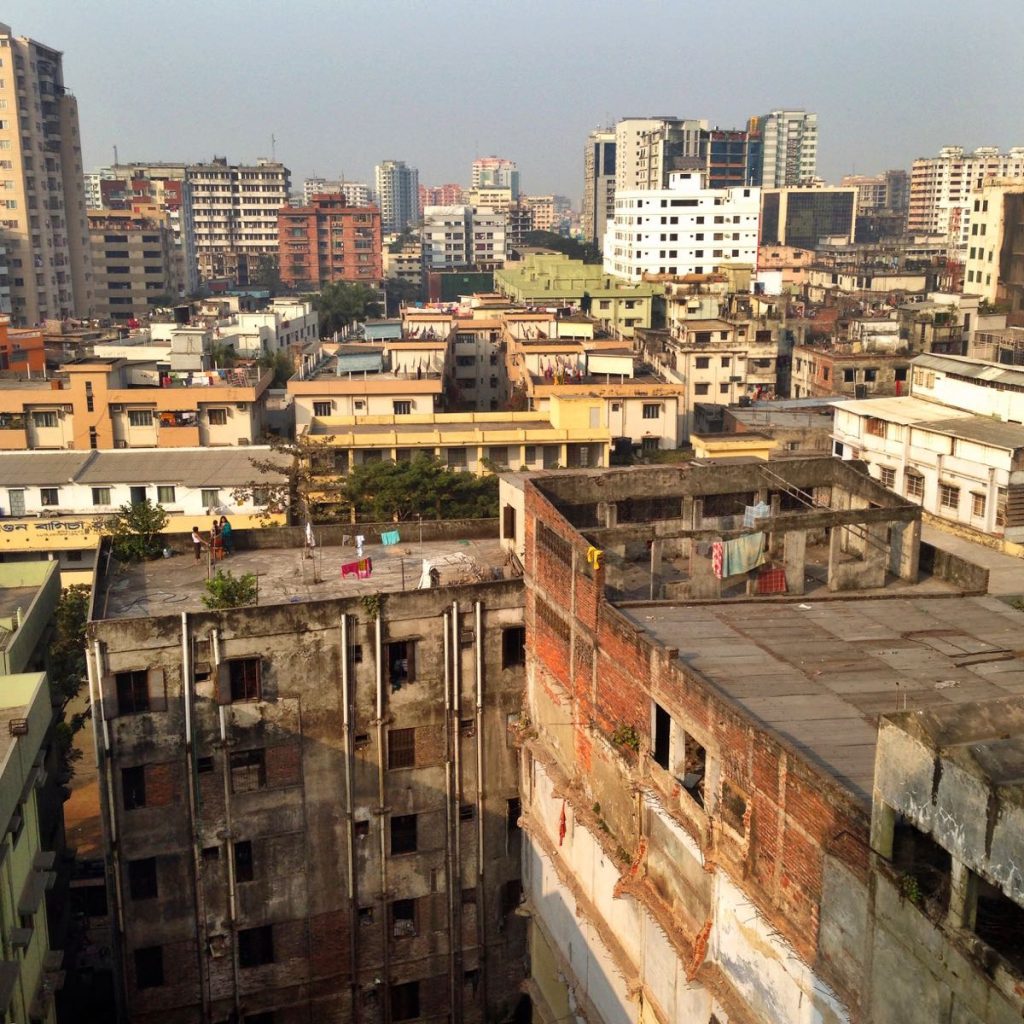 Start off the best way: with yoga on the roof. For everyone with an anthropological vein, on top of a building, looking down, is the place to be. So much life taking place on rooftops in this city.
Drink tea in one of Dhaka's thousands (hundreds of thousands?) roadside tea stalls. It's served dark and strong, with optional condensed milk, sugar and fresh ginger.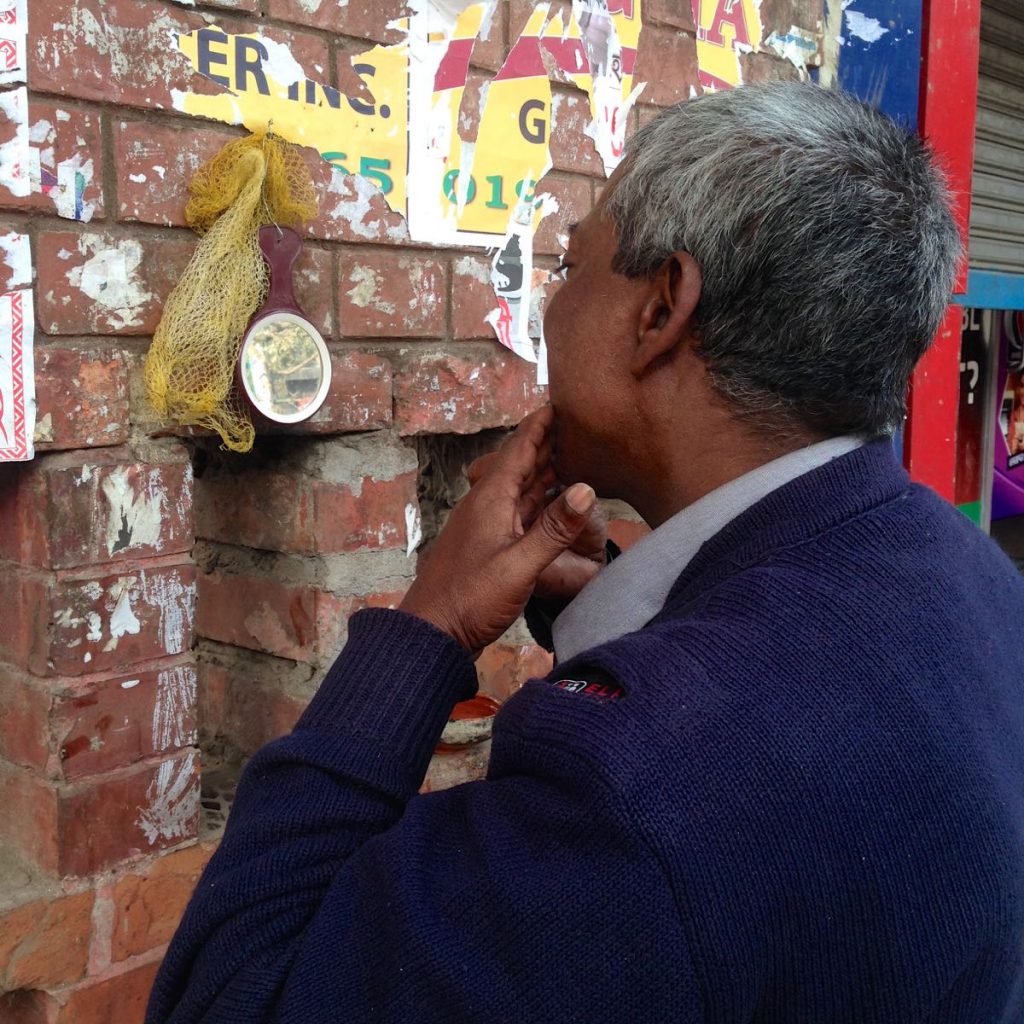 Do your morning routines. With a big population that lives on the street, every bit of Dhaka's public space is being shared and used.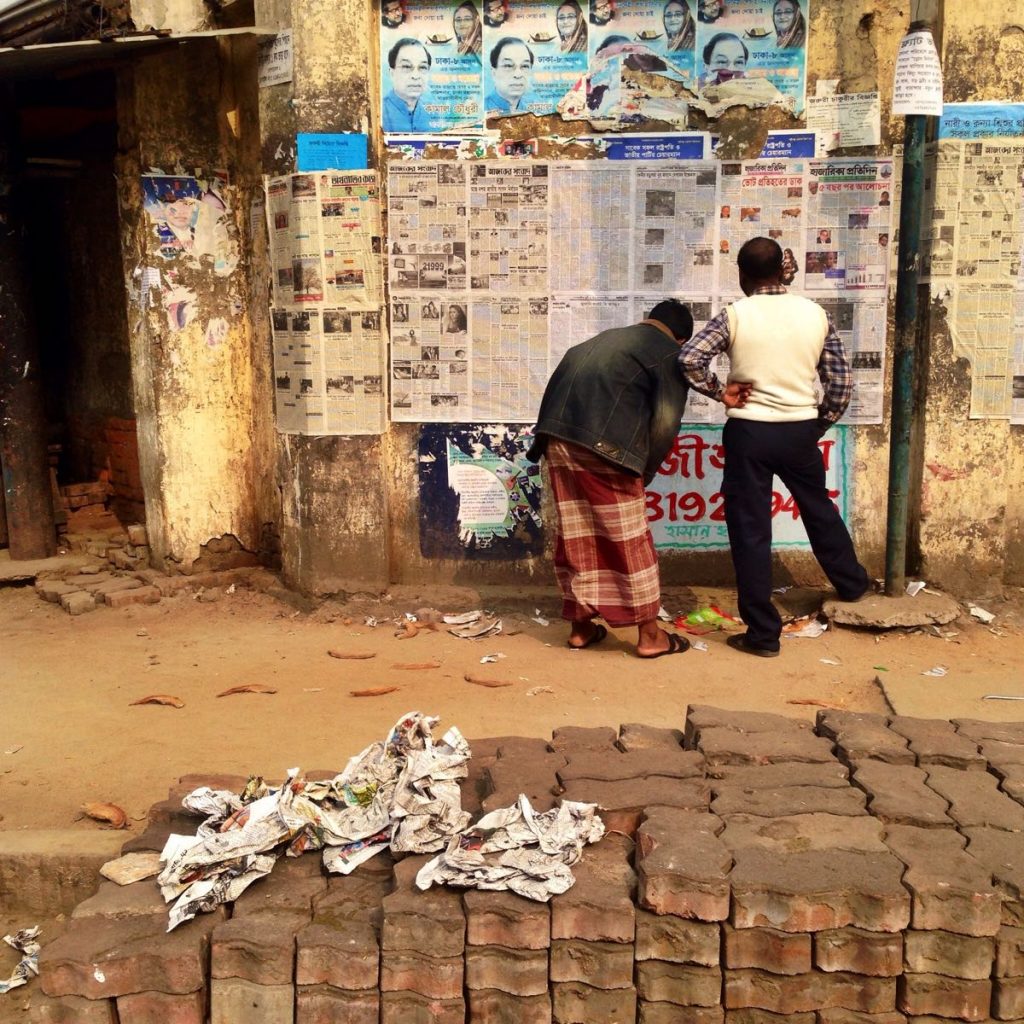 And read the news.
Day: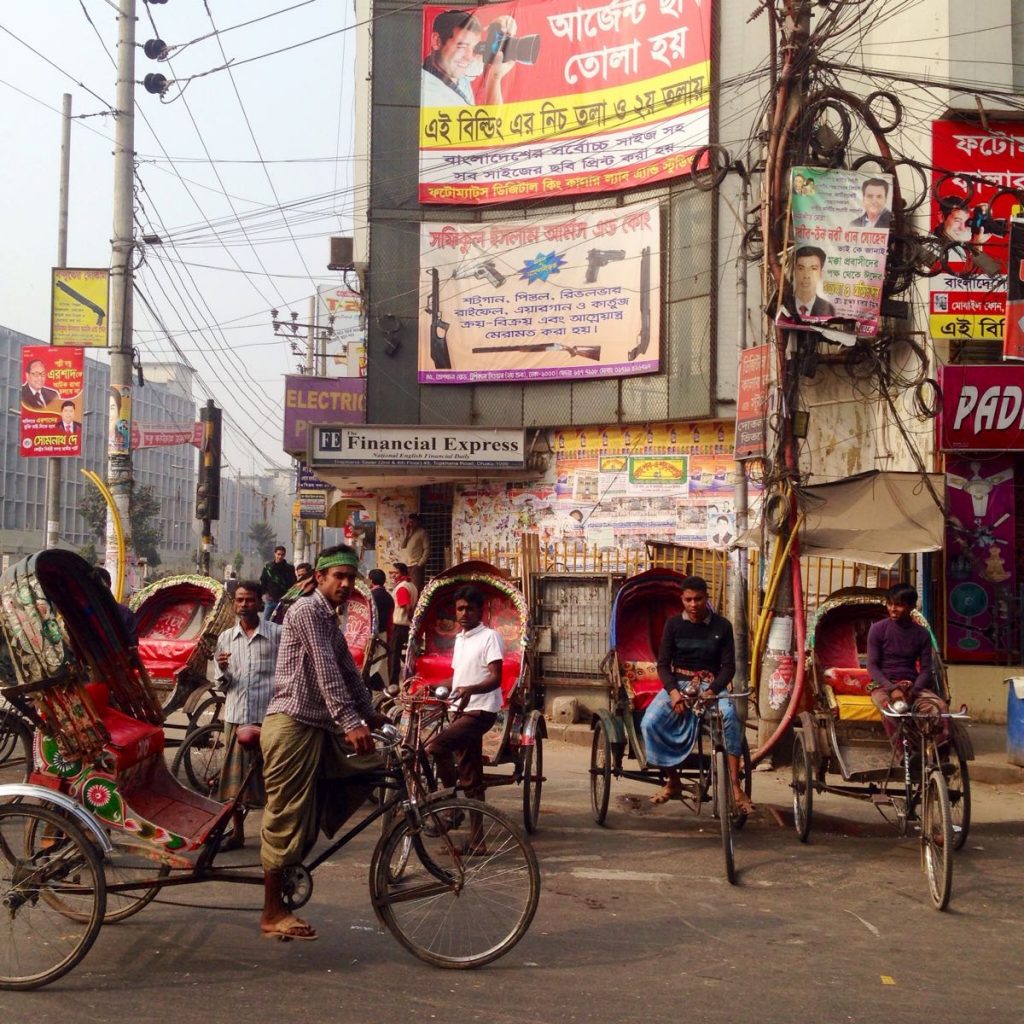 Get around, just in another way than in other cities.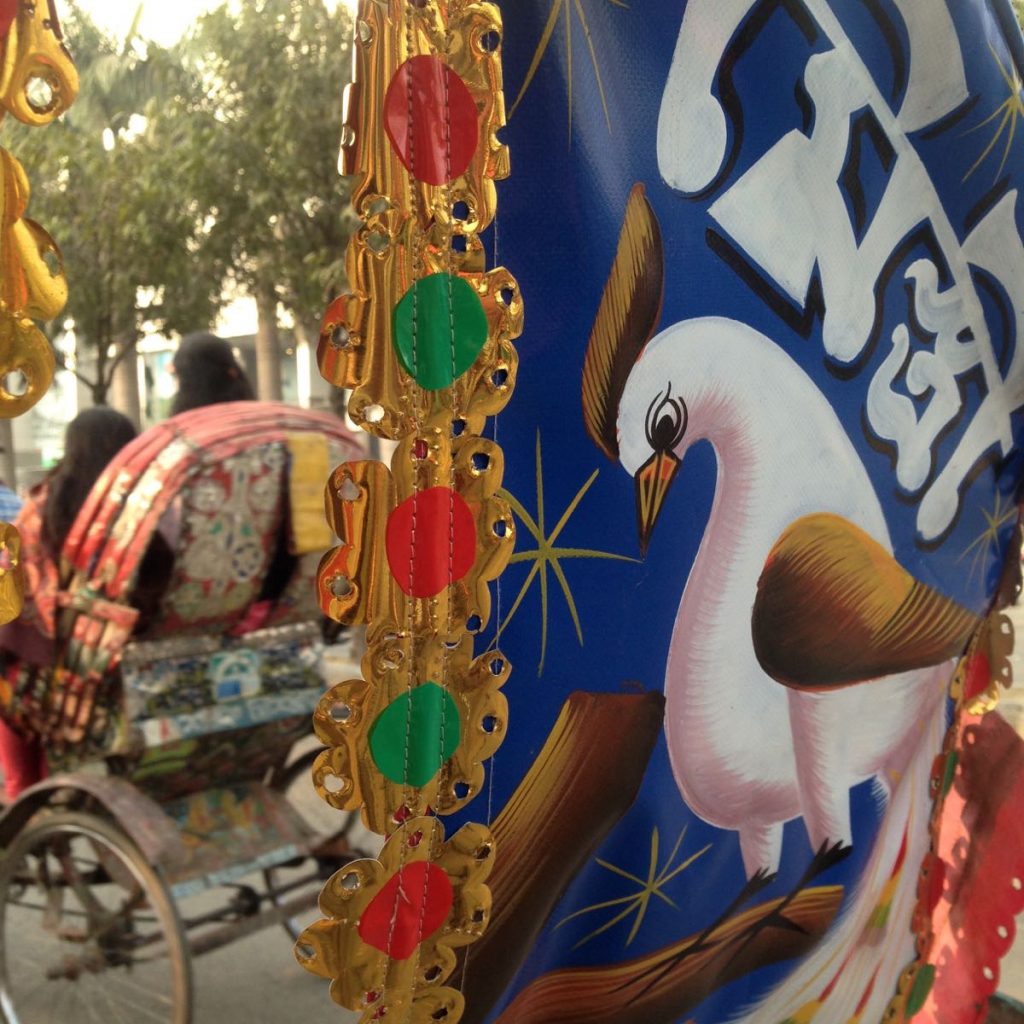 The nice thing with Dhaka's rickshaws is that you remain in touch (sometimes a bit too close) with everything happening around you.
Stop for a chat. Always the right time for that.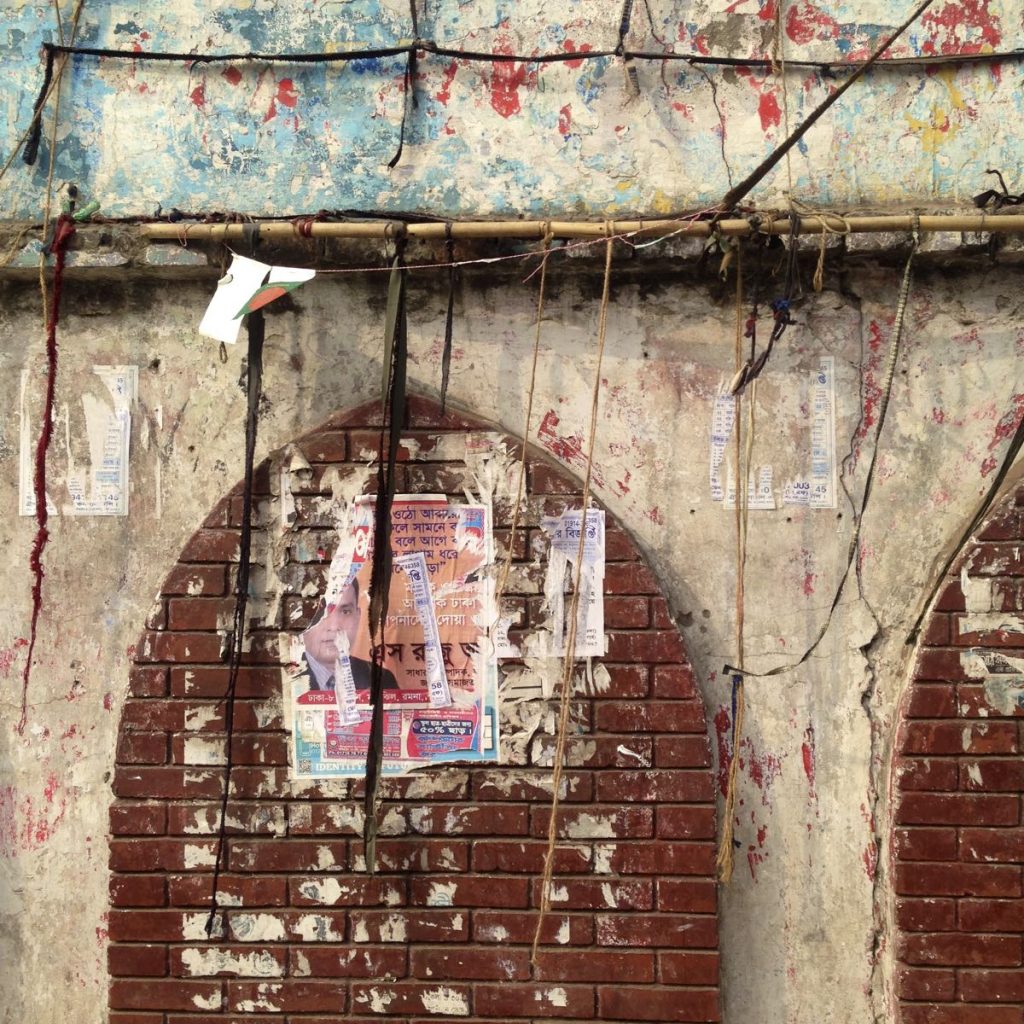 Or, stop and look at what you're walking past. Remnants of the past…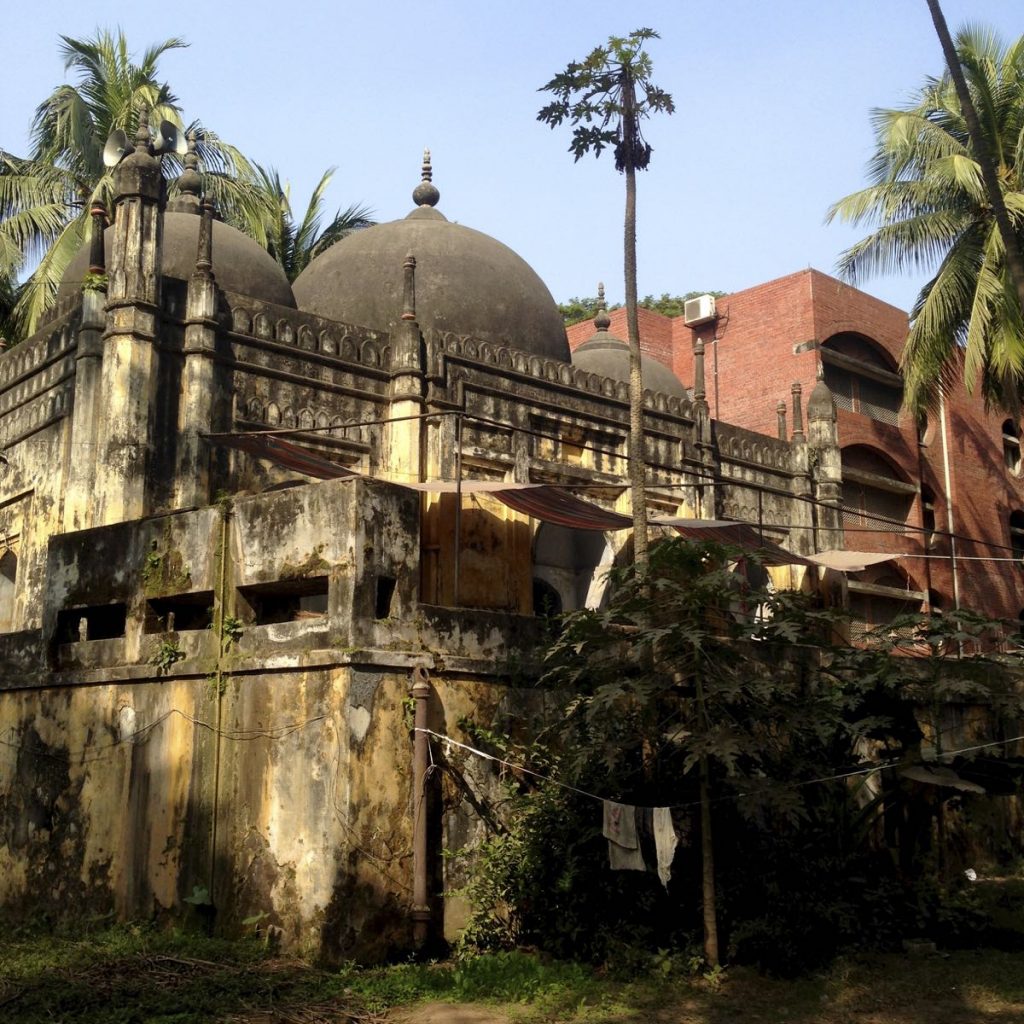 …more remnants of the past.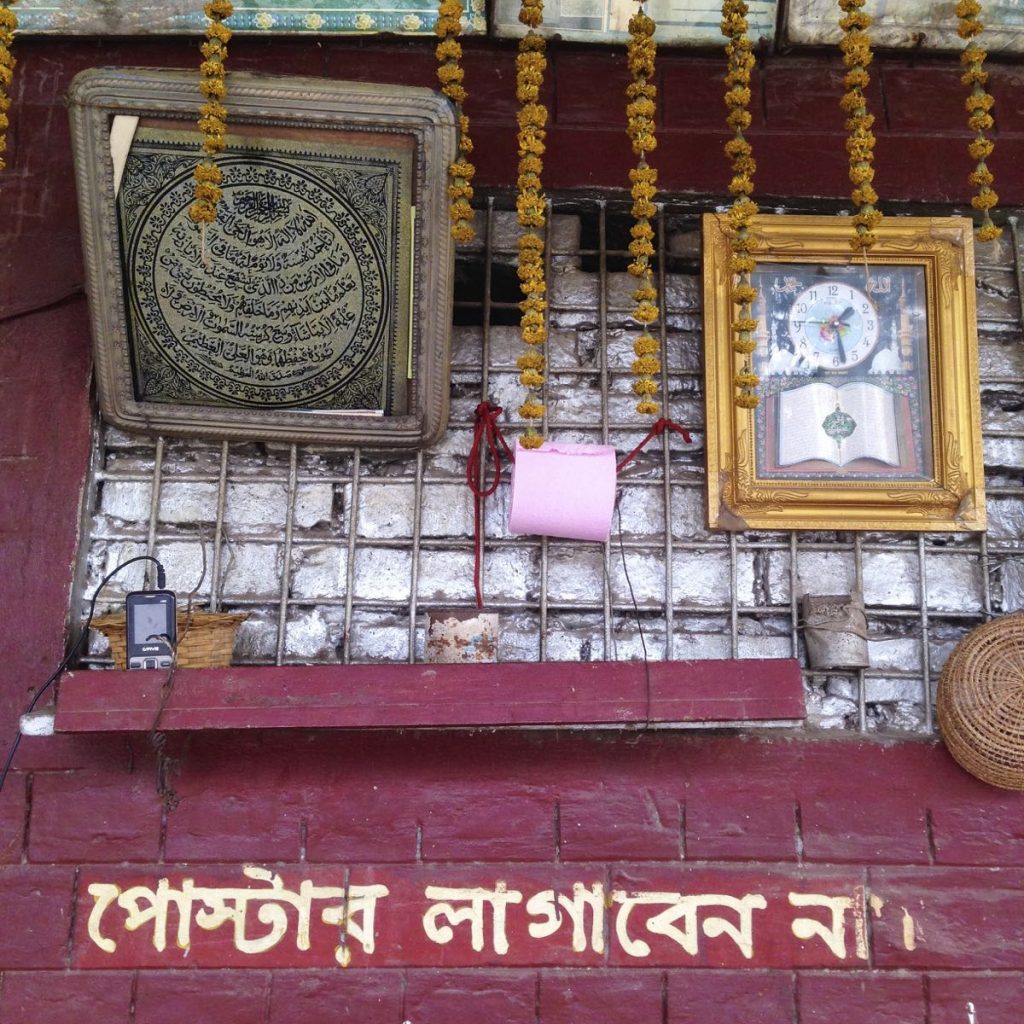 Or a passage from the Quran, a mobile phone and charger, a roll of pink toilet paper!

Then, grab lunch (which will be extremely affordable, spicy and consist to at least 50% of rice). These shobji will end up in a huge pot together with mustard oil and lots of chili.
Afternoon: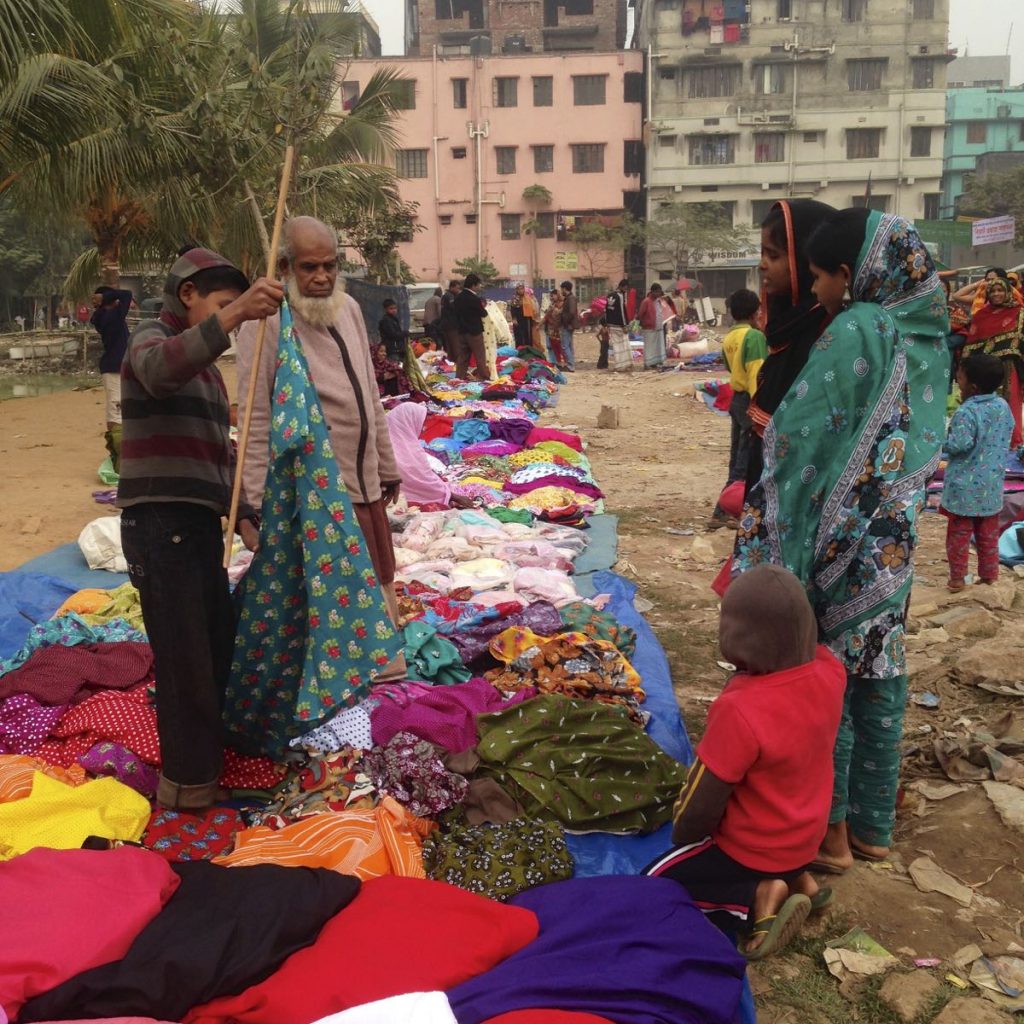 Shop for a piece of clothes or a shawl or textiles.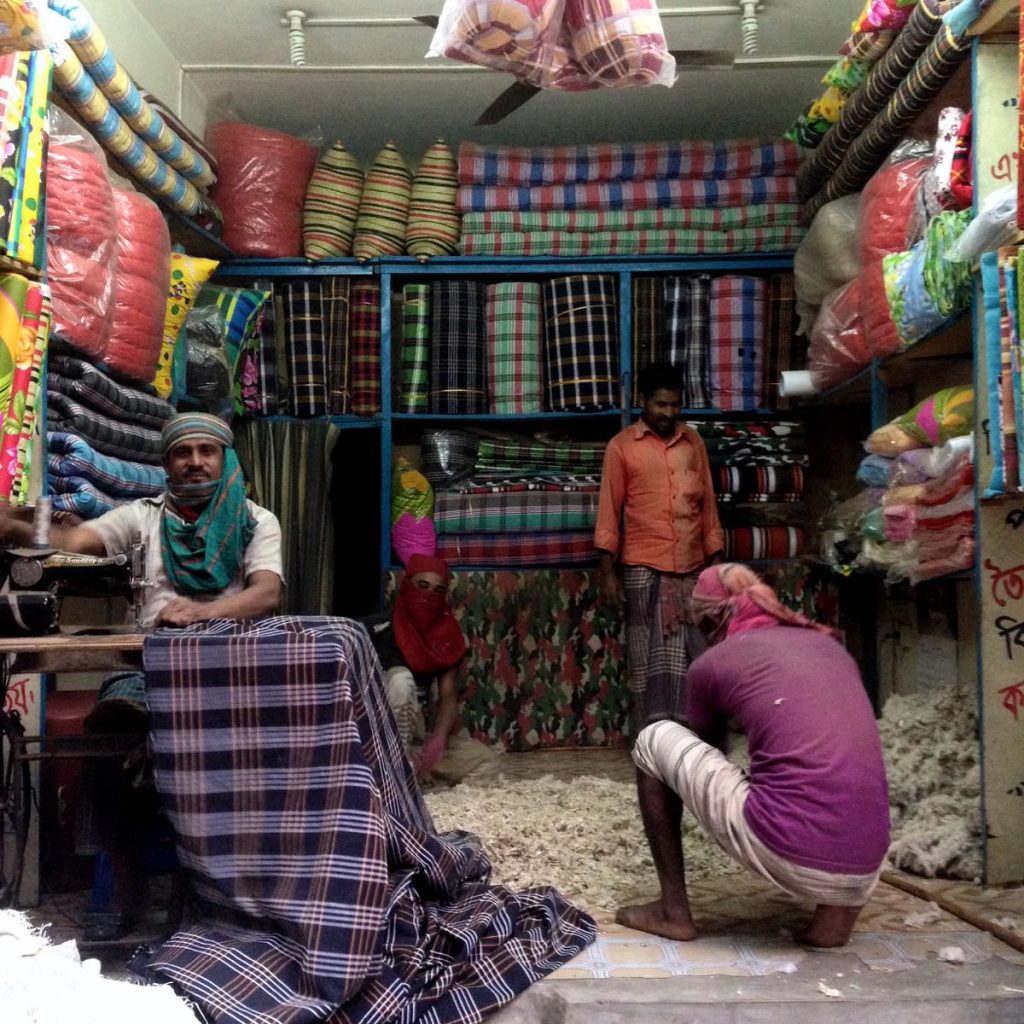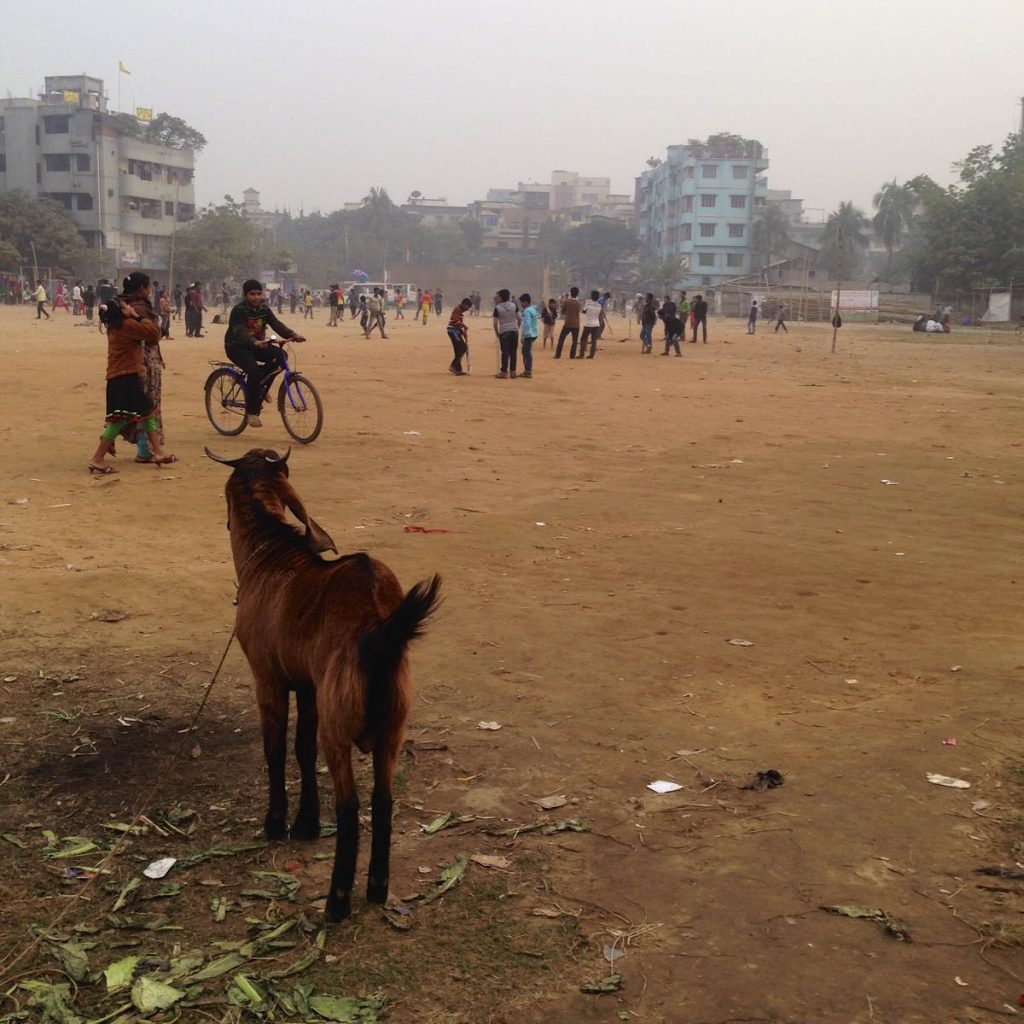 Do like our friend the goat, watch a game of football.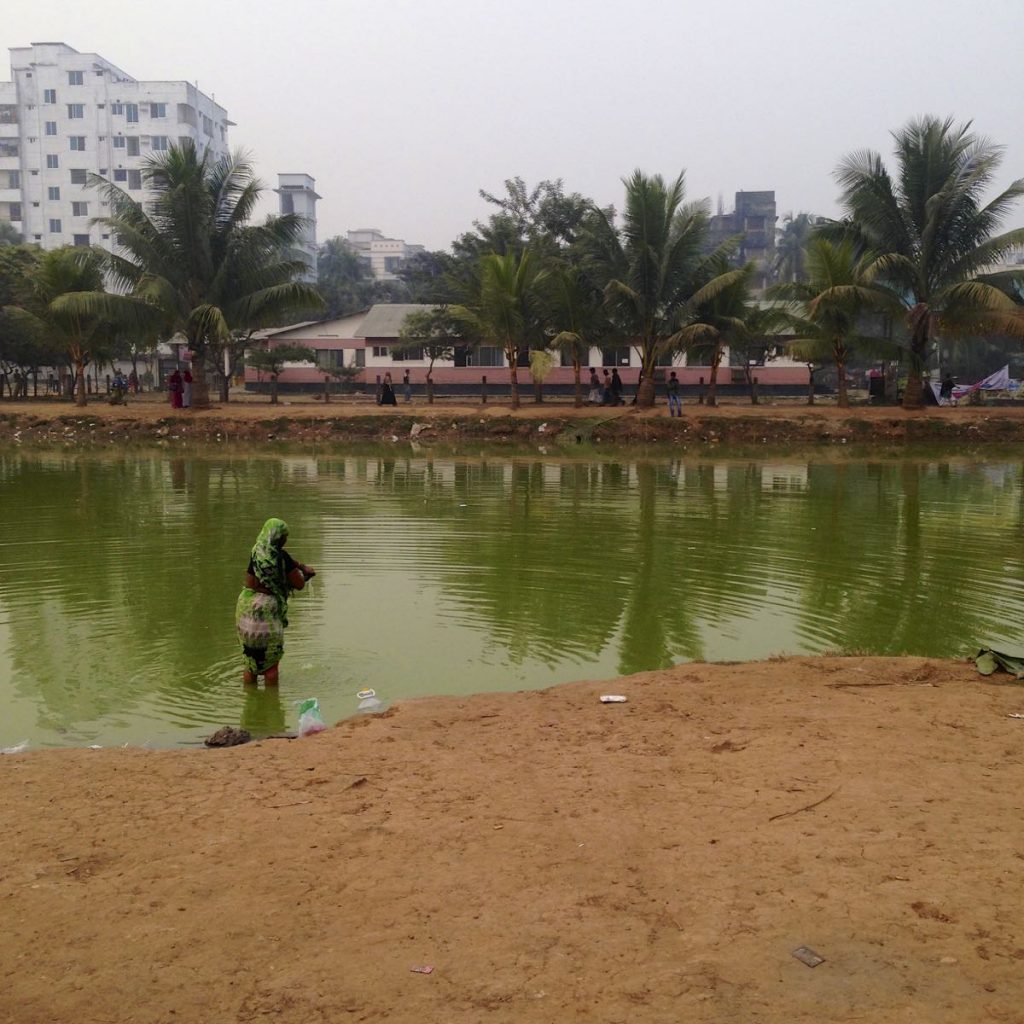 Or do your household chores.
Evening: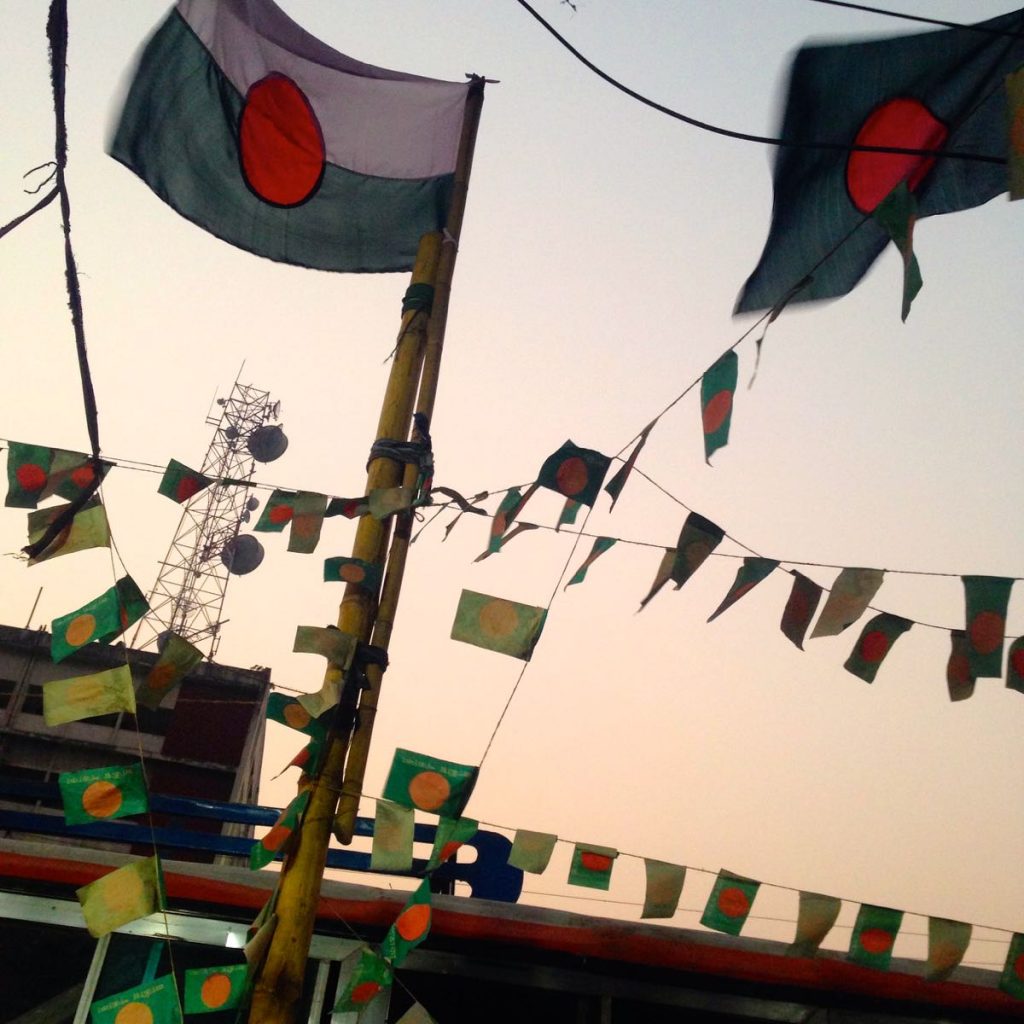 Watch the sun disappear in the sky.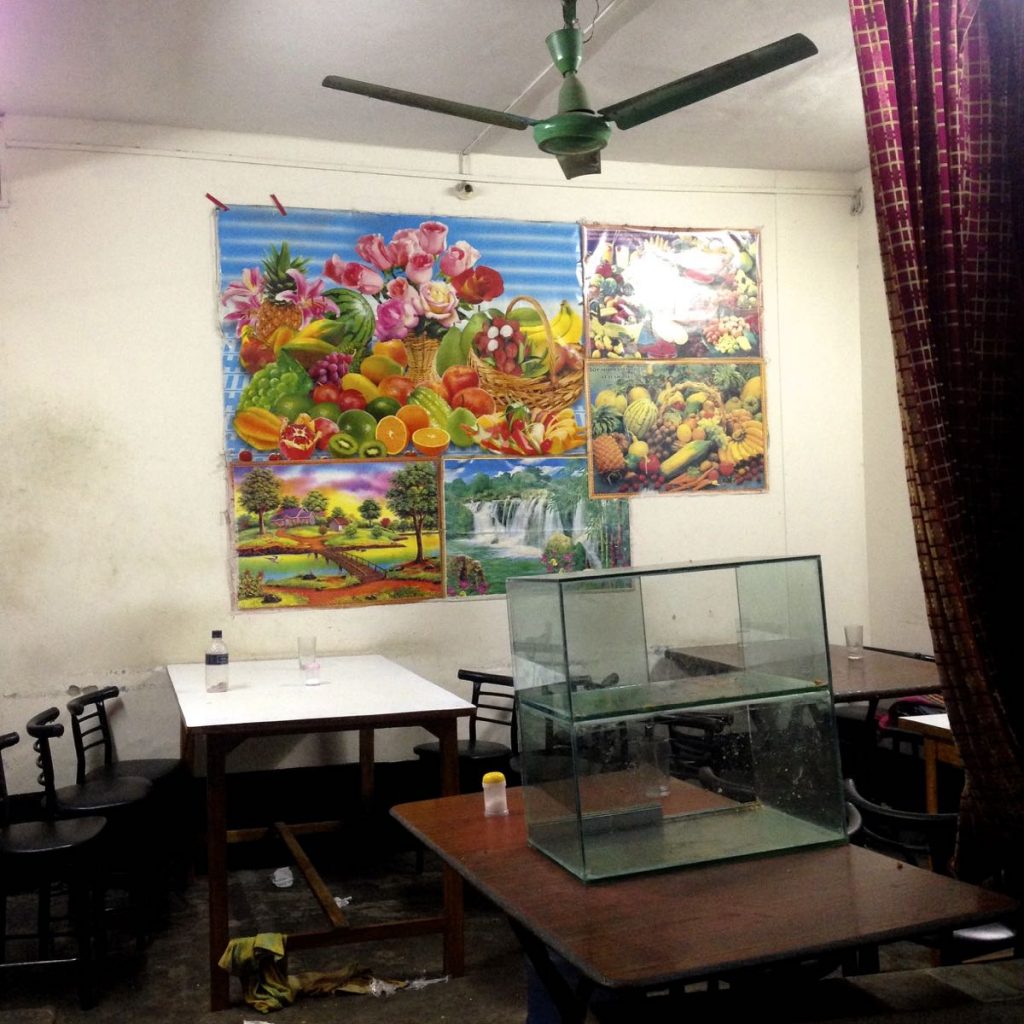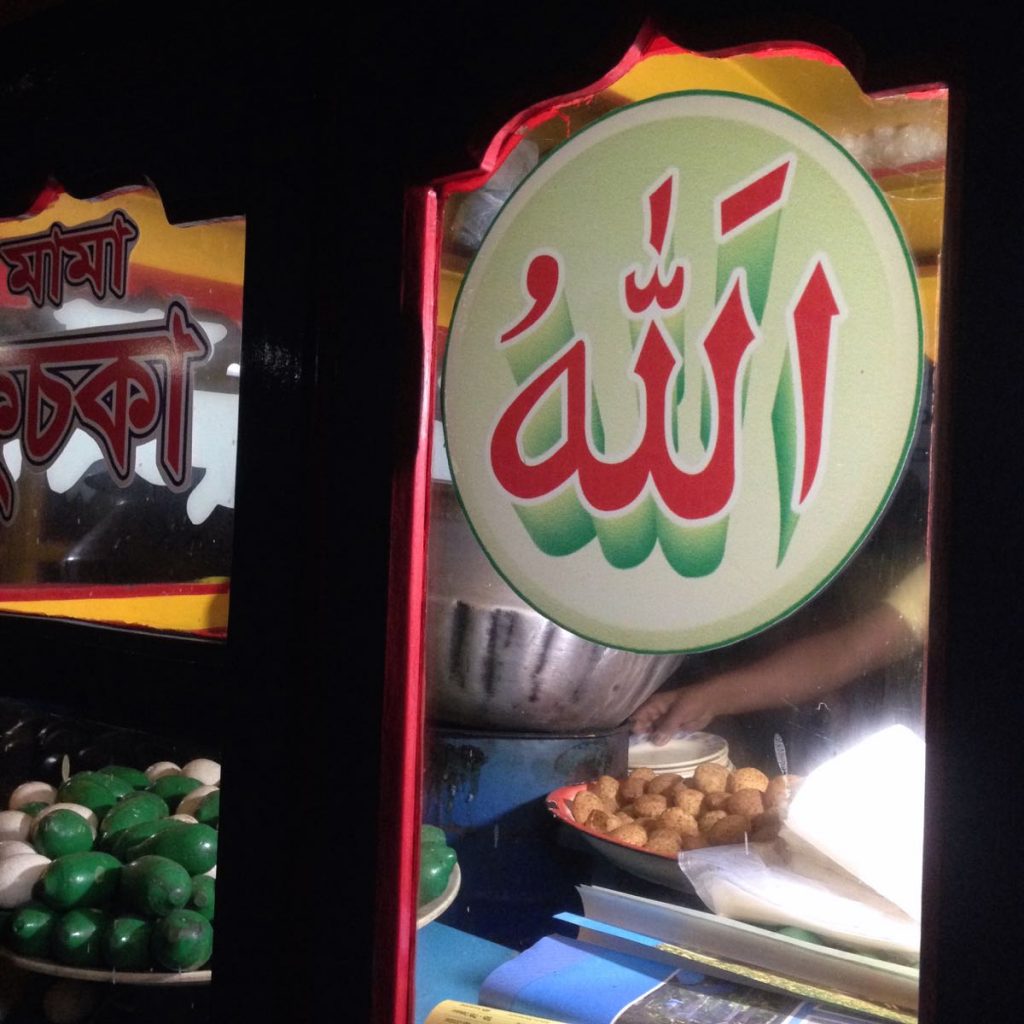 Then, eat from the food stalls that appear on the streets.
And before heading home, grab an evening snack or tomorrow's breakfast.