I was looking through a book I bought last winter, with the collected writings of Adnan Morshed. In one essay, he talks about the purpose of a city. An immediate answer, he writes, is to provide services to its people. In this regard, the inhabitants of Dhaka, the megacity and capital of Bangladesh, have much left to desire. The suffocating jams, the pollution and the noise; the constant feeling that there are too many people in too small a place, without facilities and decent opportunities. But, he says, cities also exists as historical entities. The purpose of a city is also to be someone, something, for the people who populate it. That, Dhaka definitely is. The crowds, the lack of space, the never-ending honks-talk-shouts-horns-schreeches-clangs-bonks-laughter-loudspeakers-cries-thumps-bangs-salamalaikums – those things that annoy us and test our patience – are also the very things that make Dhaka crazy and loving and impossible to not go out and embrace (either way, she will embrace you).
In such a city, there are many things one can do. So many!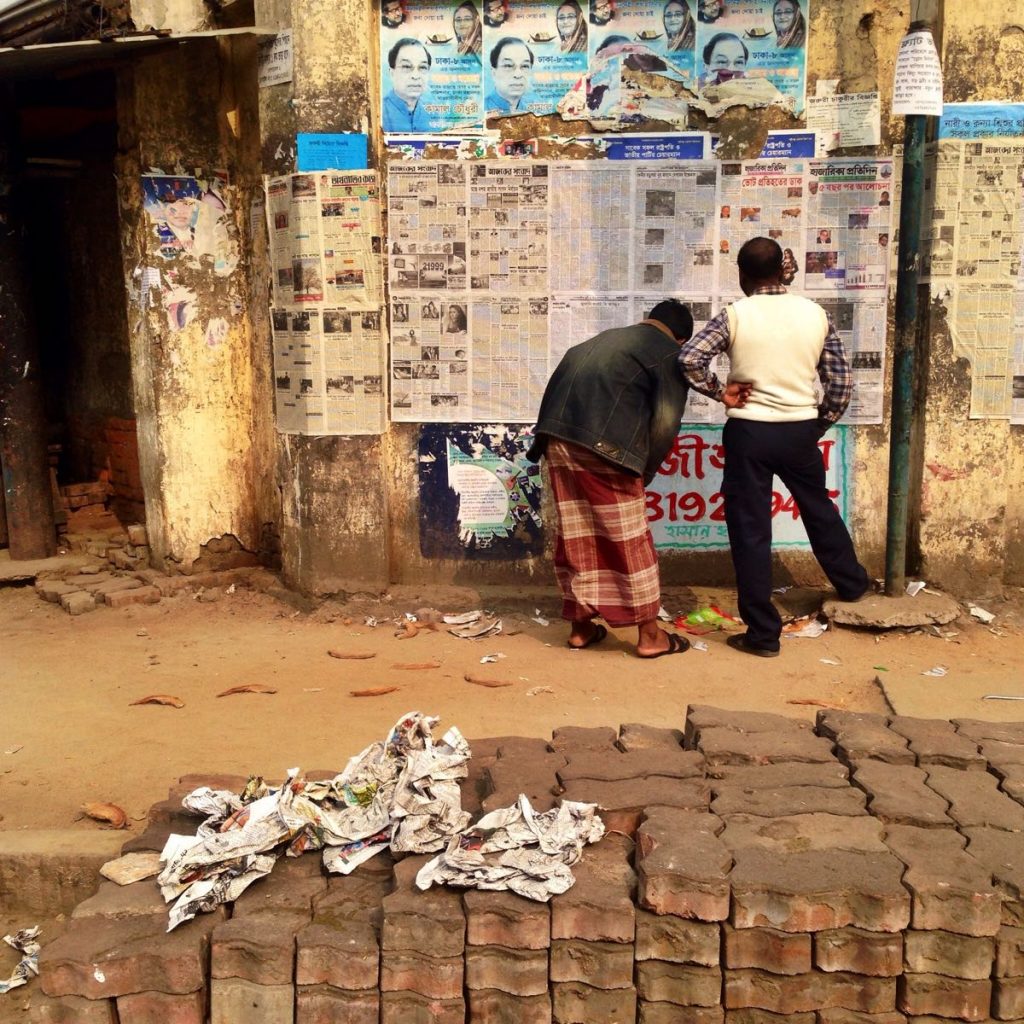 Stop and read the newspaper in the morning. Kind of like iPads but bigger (and true, you can't move at the same time).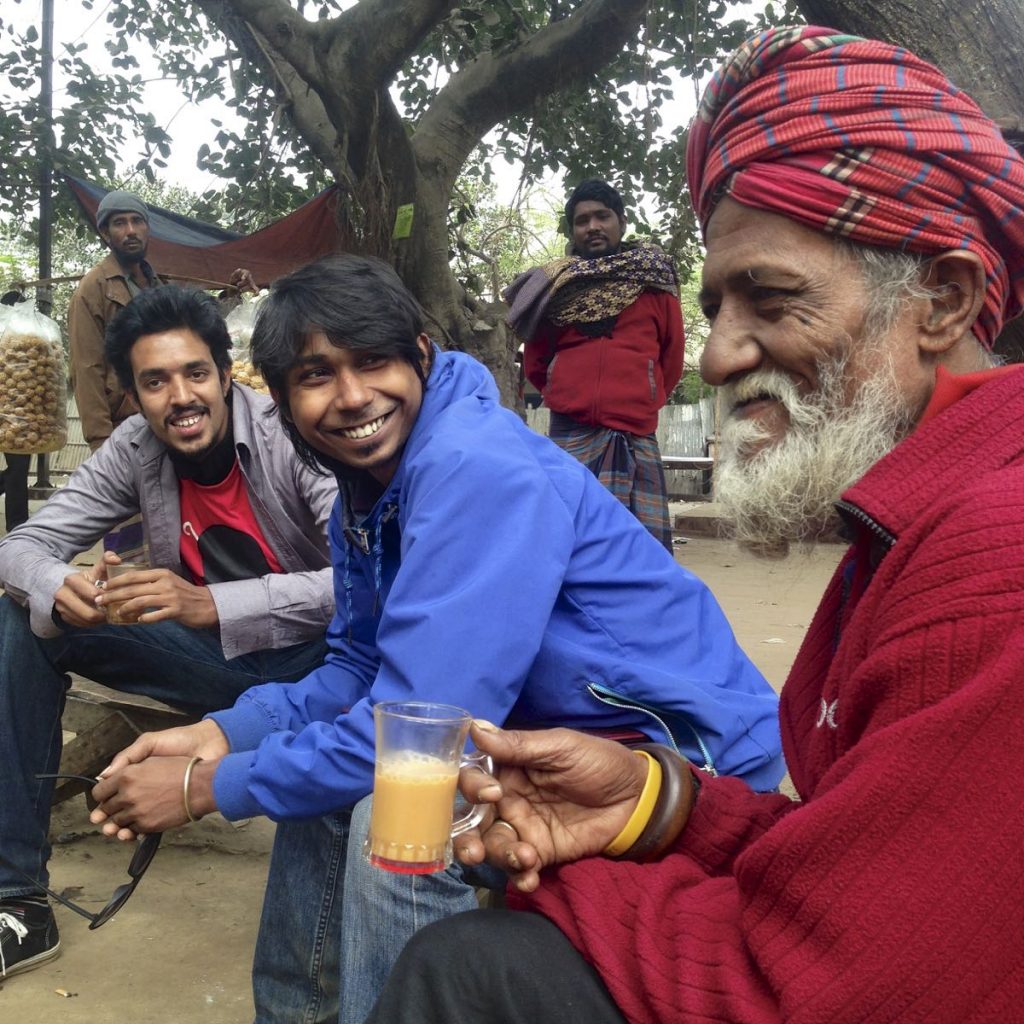 Drink tea. How many tea stalls are there in Dhaka? Tens of thousands? Too few. Hundreds of thousands? Among the best ones (not necessarily in terms of quality of the tea, but the people you meet) are in the part of Ramna park that's just opposite Dhaka University. The two guys to the left are students. "This man is pagala, crazy. But he's our model. We draw his portrait."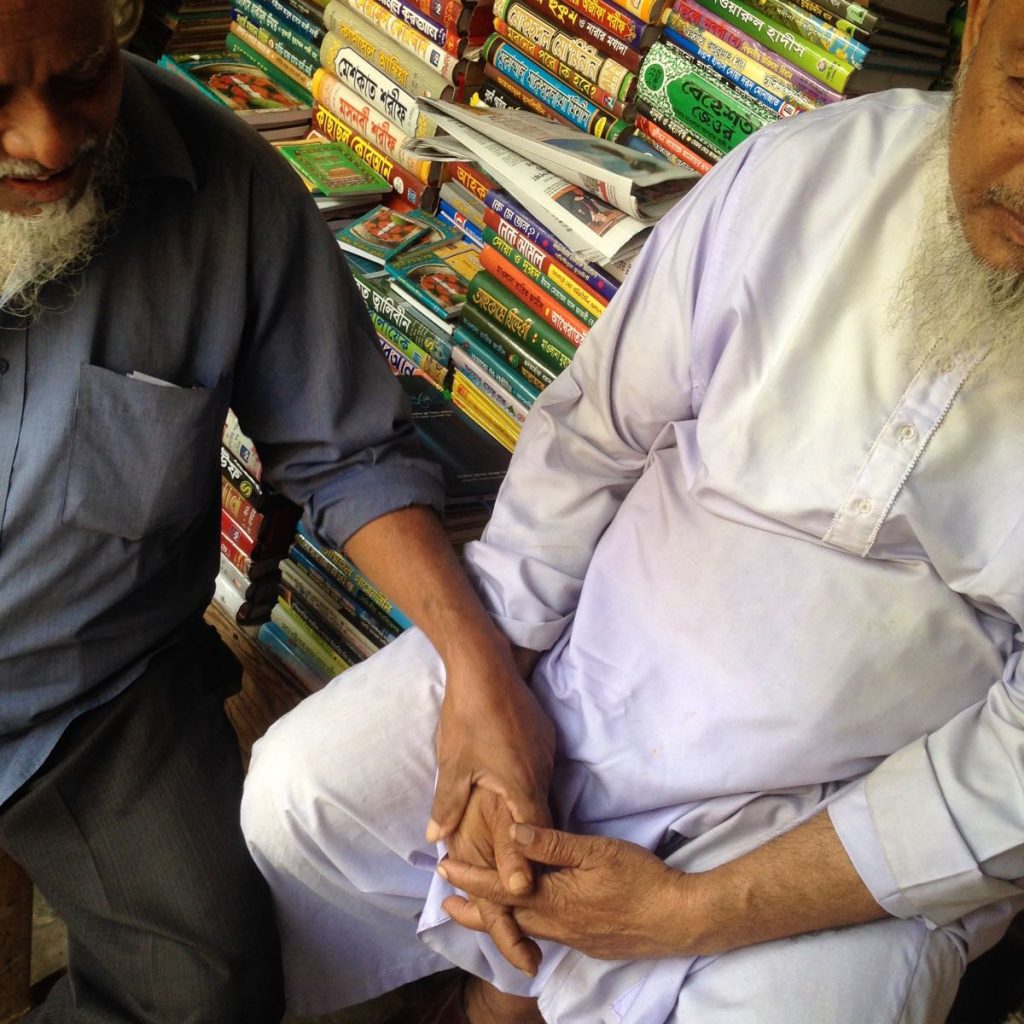 Walk past the book sellers outside Baitul Mukarram, the big mosque in central Dhaka.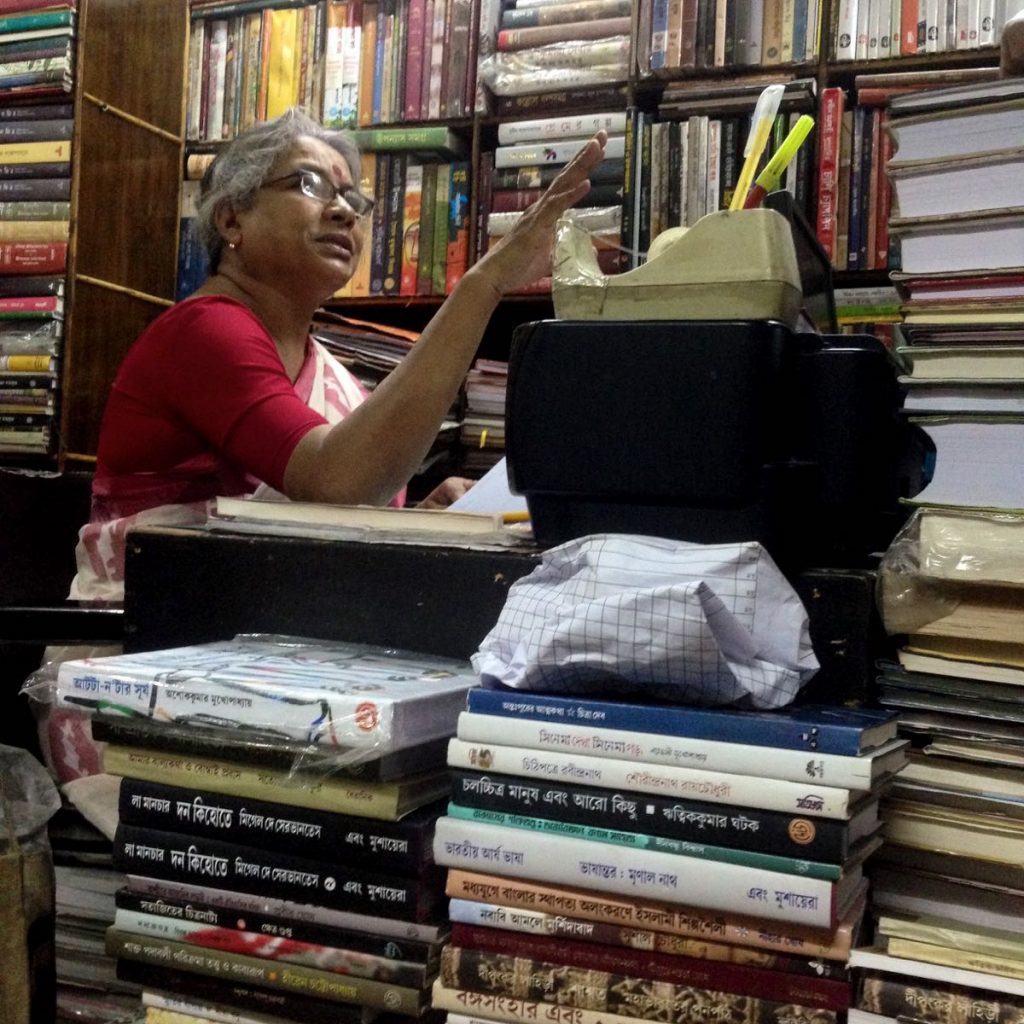 Go to the Aziz building at Shahbag and spend time in the bookshops. Talk to people like Sultana Siddique, who has worked here for twenty years. "I've passed 63 now, can you imagine? Dhaka is my home. But I go often to Kolkata. That's a great city. There's more social security. We're struggling here, but we're getting somewhere."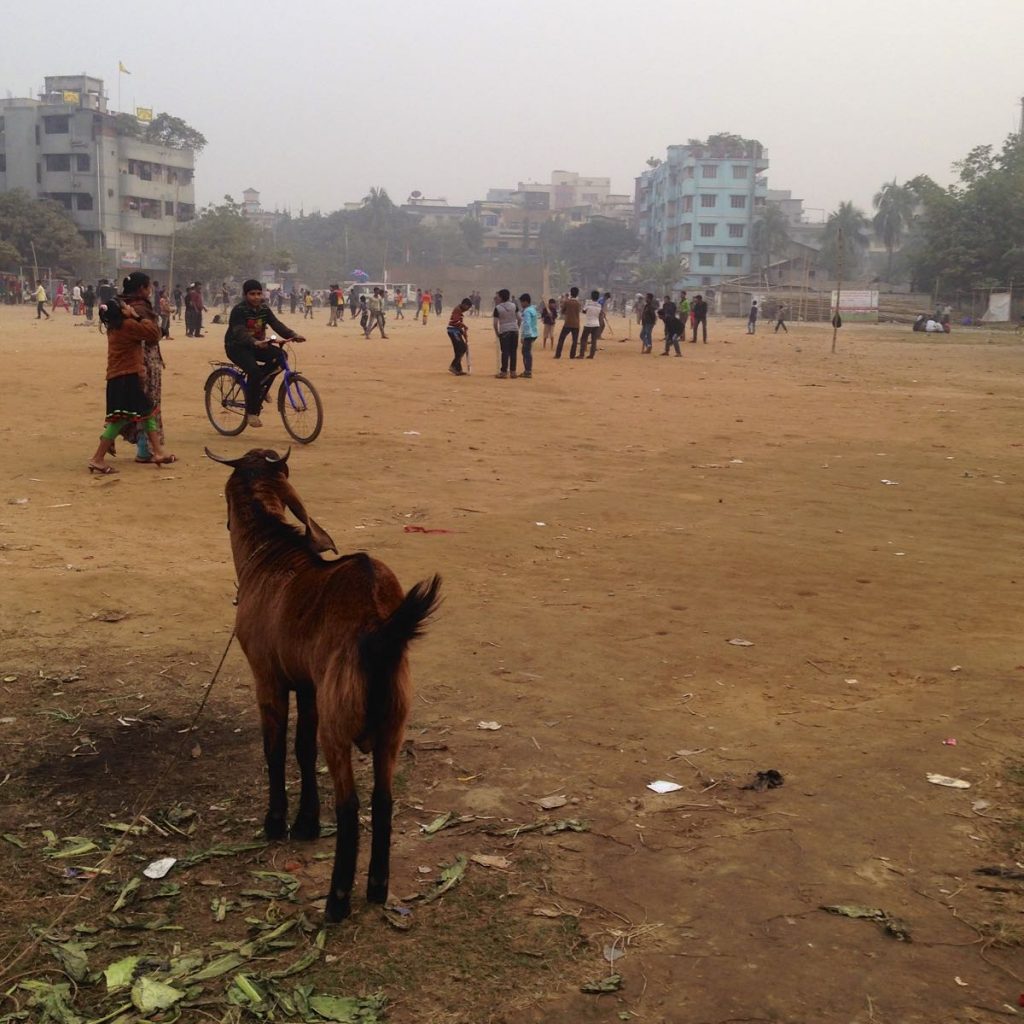 Watch cricket or football. Watch someone watching cricket or football.
Or watch others shop (it's fun!).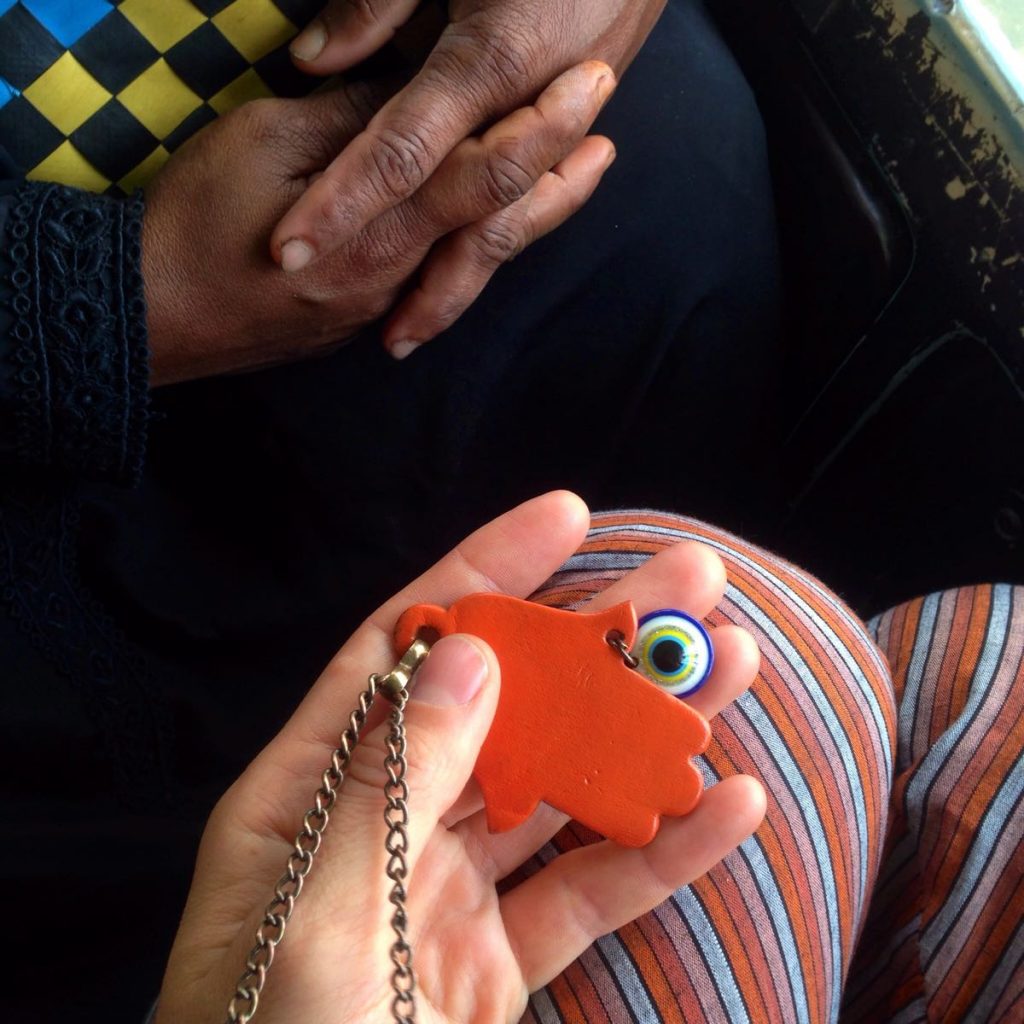 Sit on a bus (be very happy if you have a seat). Hold on to whatever you have to hold on to. Smile at the person next to you.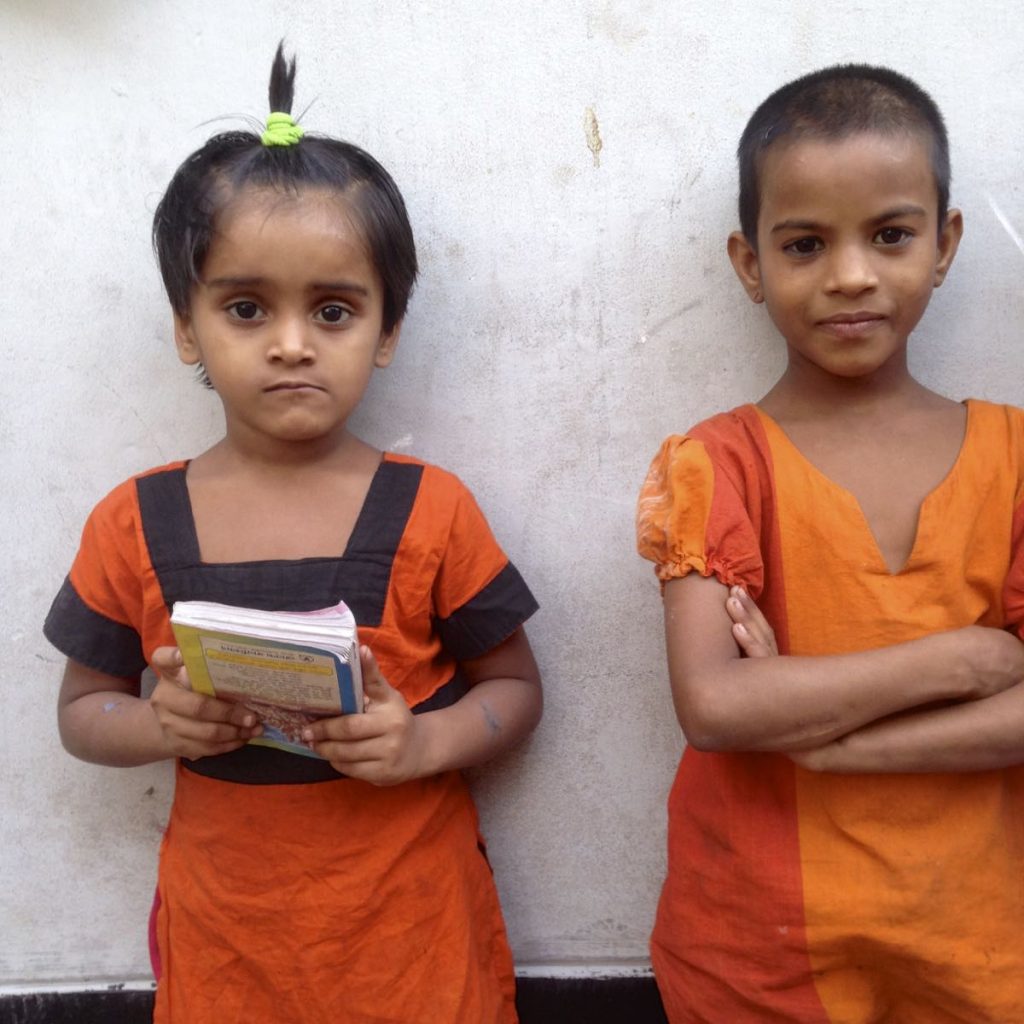 Step into a small backyard where there is a temple, with a Saturday school going on. Listen to singing and chanting, make new friends.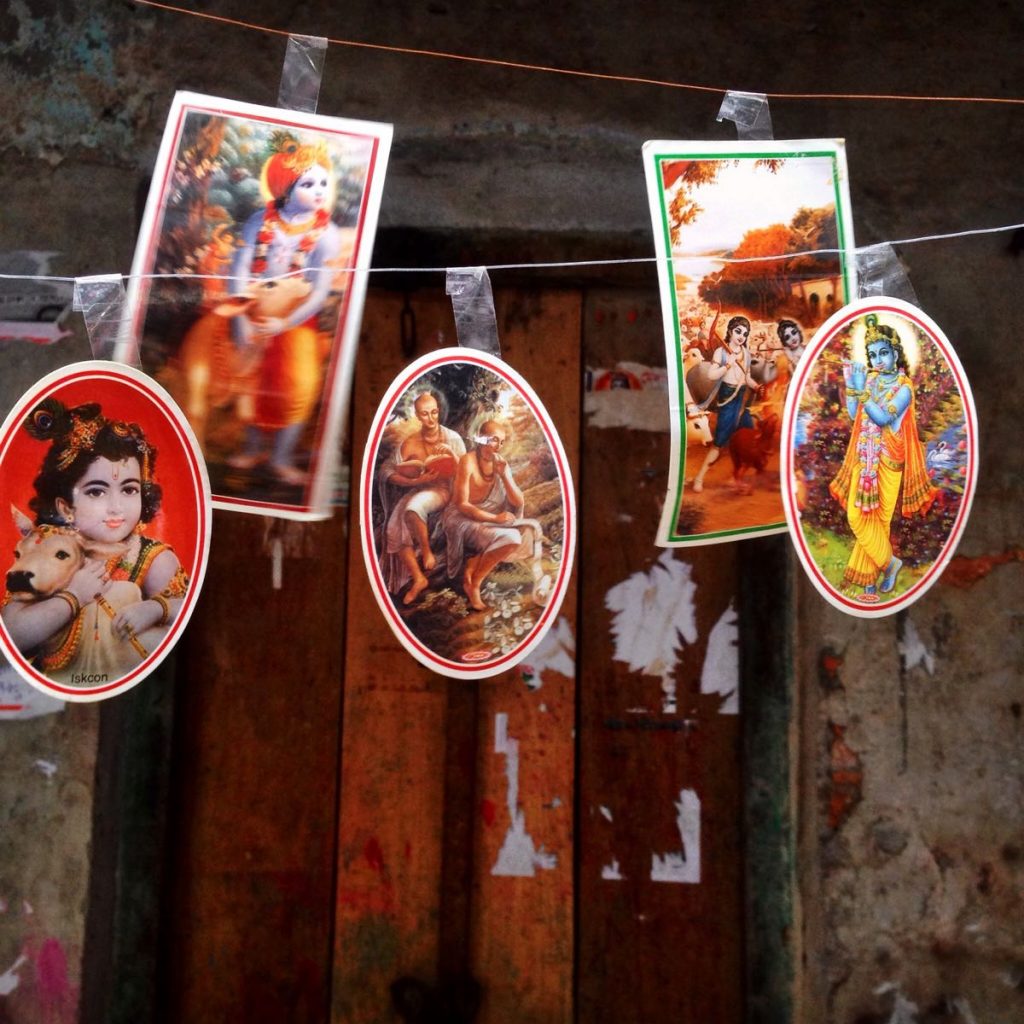 Walk past colourful decorations outside an old building.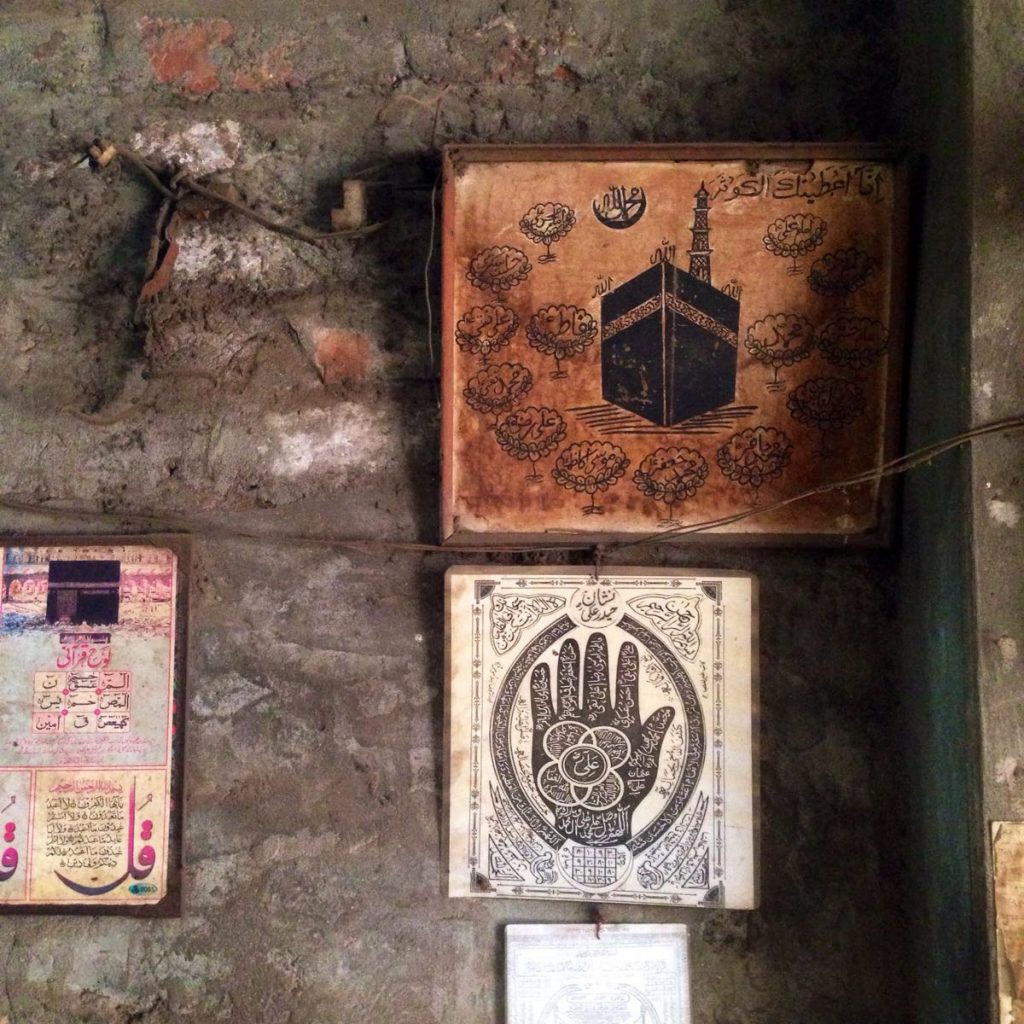 Step inside other old buildings, find other decorations.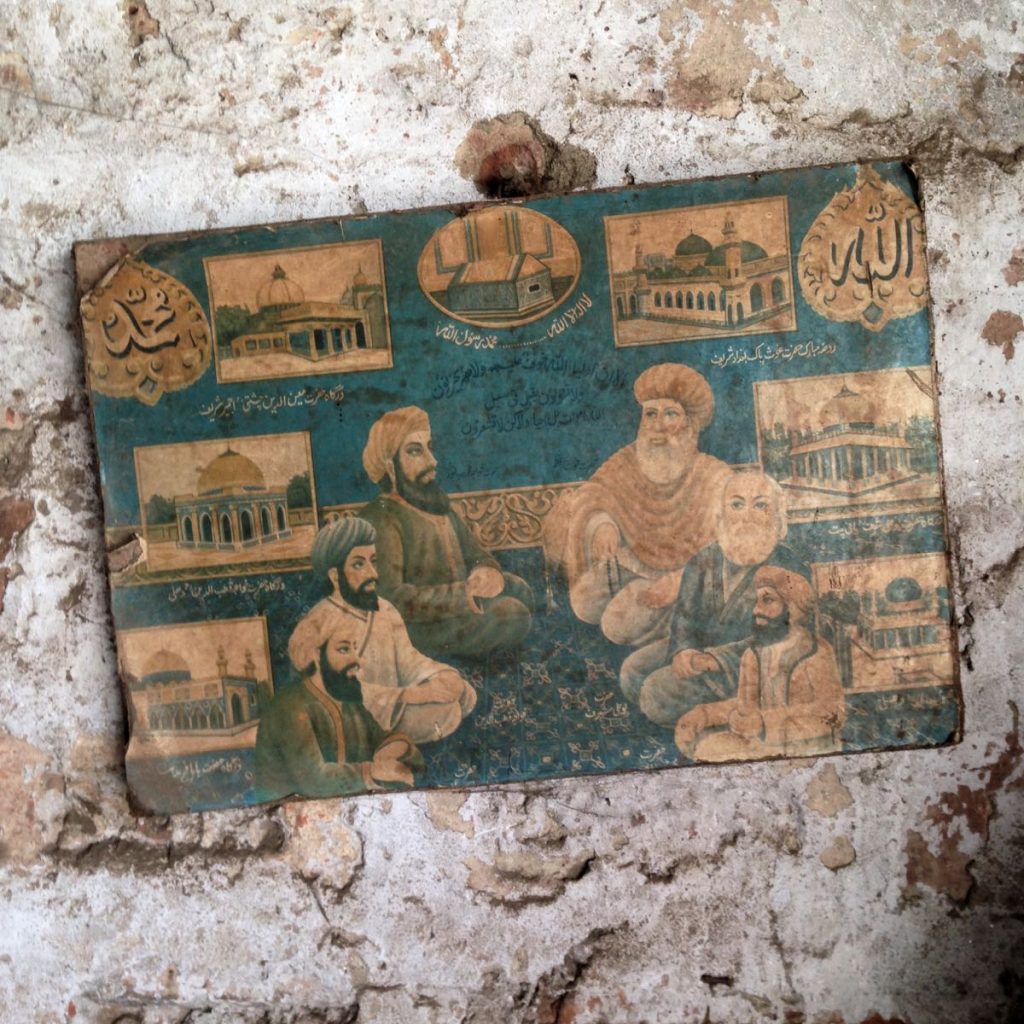 Wonder what their history is.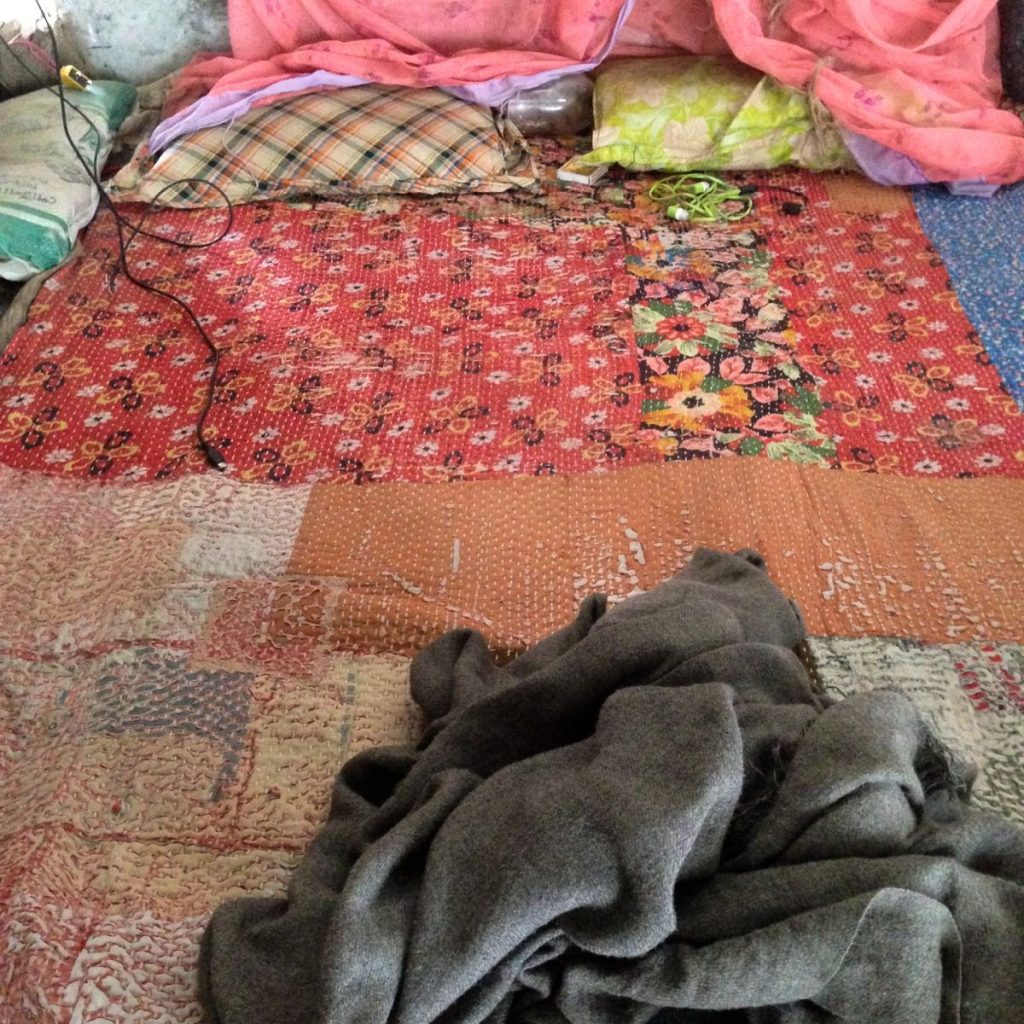 Walk up the stairs stairs stairs stairs stairs in a building under construction. Say hello to the workers, carrying bricks on their heads and mixing cement – high up but still not escaping the noise from the street. Find the beds where they sleep empty, save the thin blankets, earphones, mobile chargers and cigarette lighters.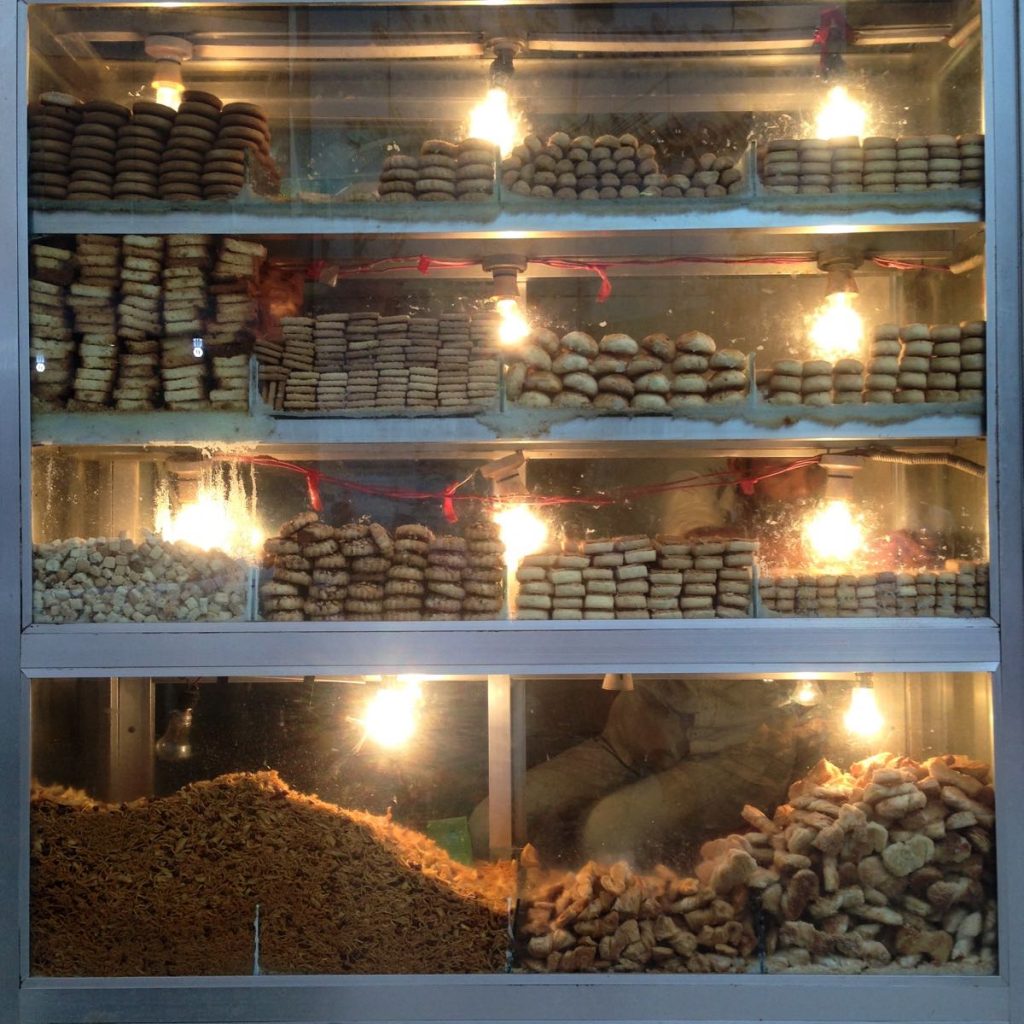 Stop to buy biscuits (I have yet to come across one occasion in this country that doesn't merit biscuits).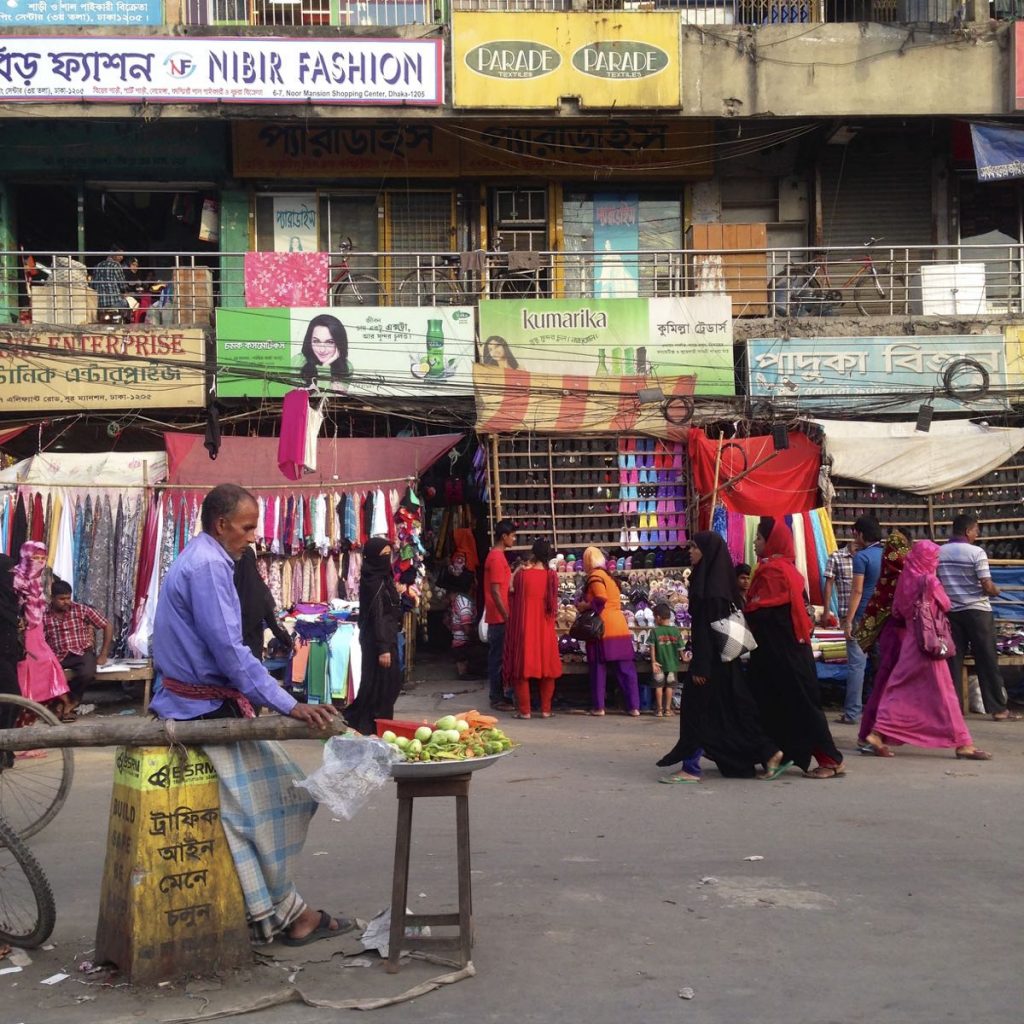 Or cucumber and carrots, cut in slices and sprinkled with chill and salt, for five taka each.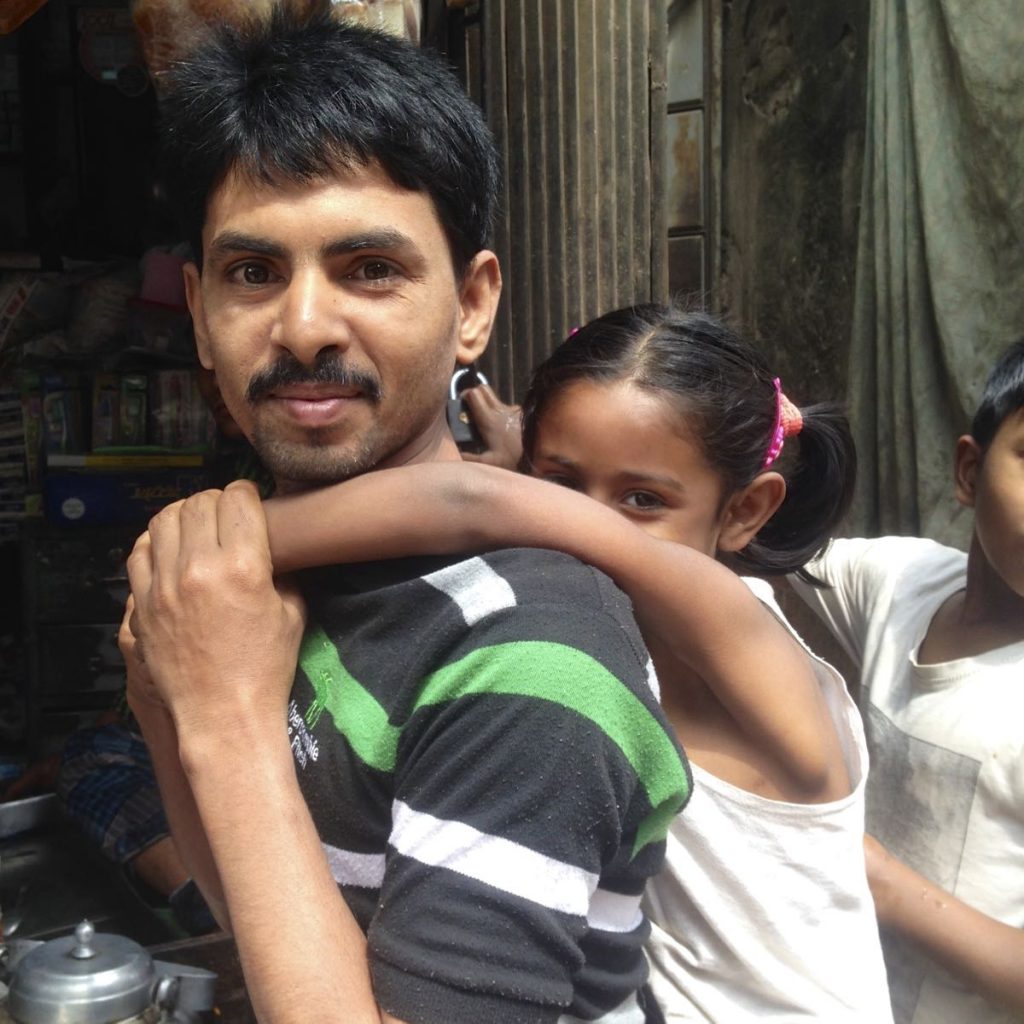 Before you go home, find another tea stall. And more Dhakaites.