Paint it coloured
If Dhaka has a heart, it must be Shahbag, the intersection surrounded by the National Museum, the city's best tea stalls (some of them prepare their sweet tea with gaur, not sugar, and of course they all have ginger), small shops arranging flowers, others selling hard-to-find books. And, Dhaka University. Right opposite the tea stalls is the fine arts department, which was founded by artists like Anwarul Huq and Zainul Abedin, and has played an important role in Bangladesh's social history.
Inside, small parks surround the red brick buildings, which have doors that seem to be always open, letting students in to work on projects or exhibit their art. For the past weeks, the faculty has been more busy than usual. Tomorrow, April 14, is Pohela Boishakh, New Year according to the Bengali calendar (and several others: the day is celebrated in Cambodia, Burma, Thailand, Laos, Sri Lanka, Nepal and parts of India).
Yesterday around noon, as the sun was climbing even a little bit higher in the sky, I walked in through those open doors. Here's what I found.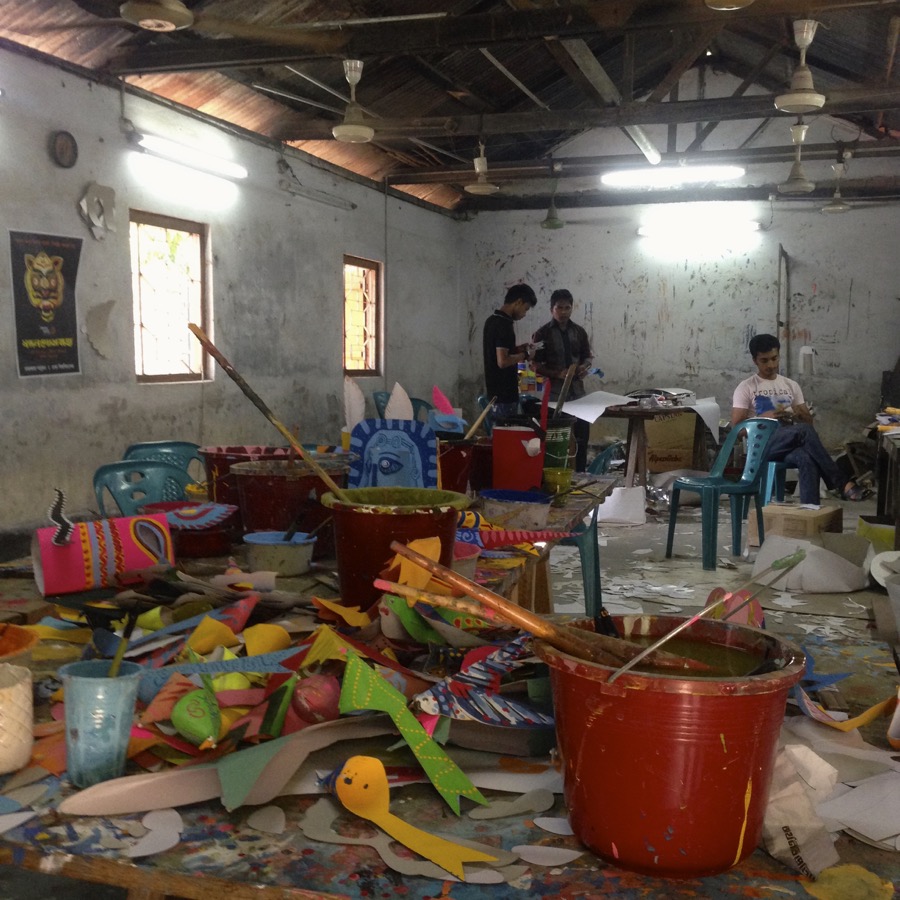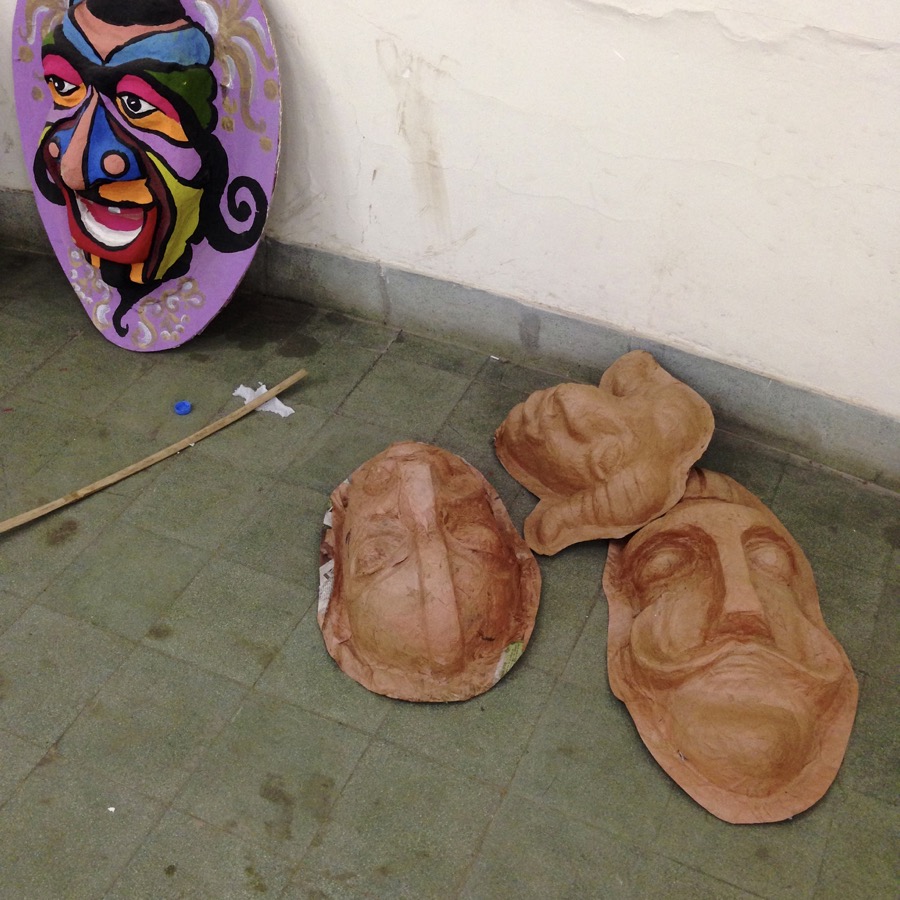 Inside a small building in the courtyard, students were painting birds, masks and large faces made from paper. Some of the decorations were made to be sold at the faculty entrance, others will be carried through the streets in Mongol Shobhajatra, the big parade which every year leaves campus in the early hours of morning.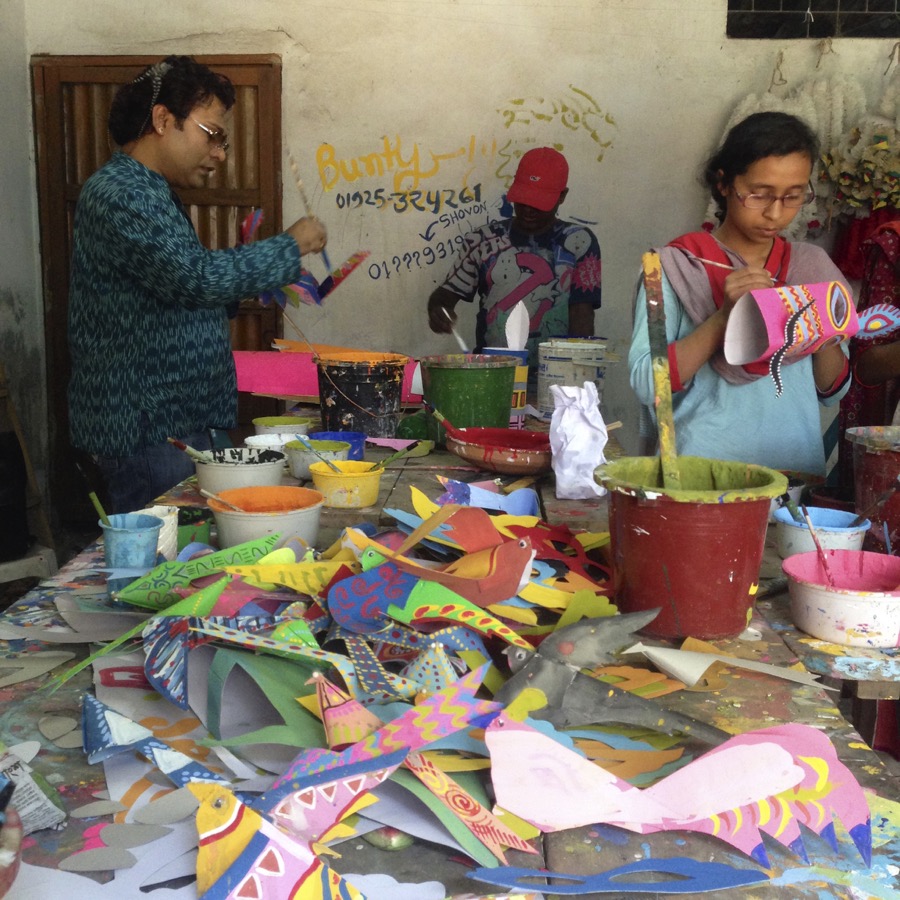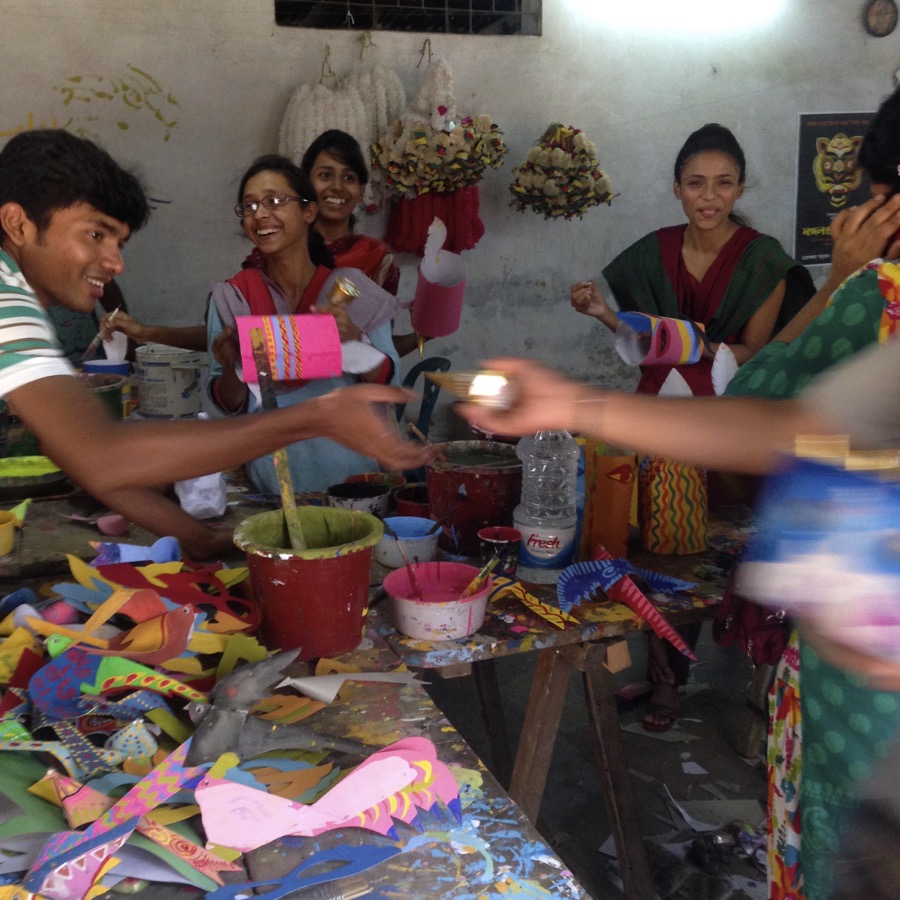 Ice cream break. Necessary!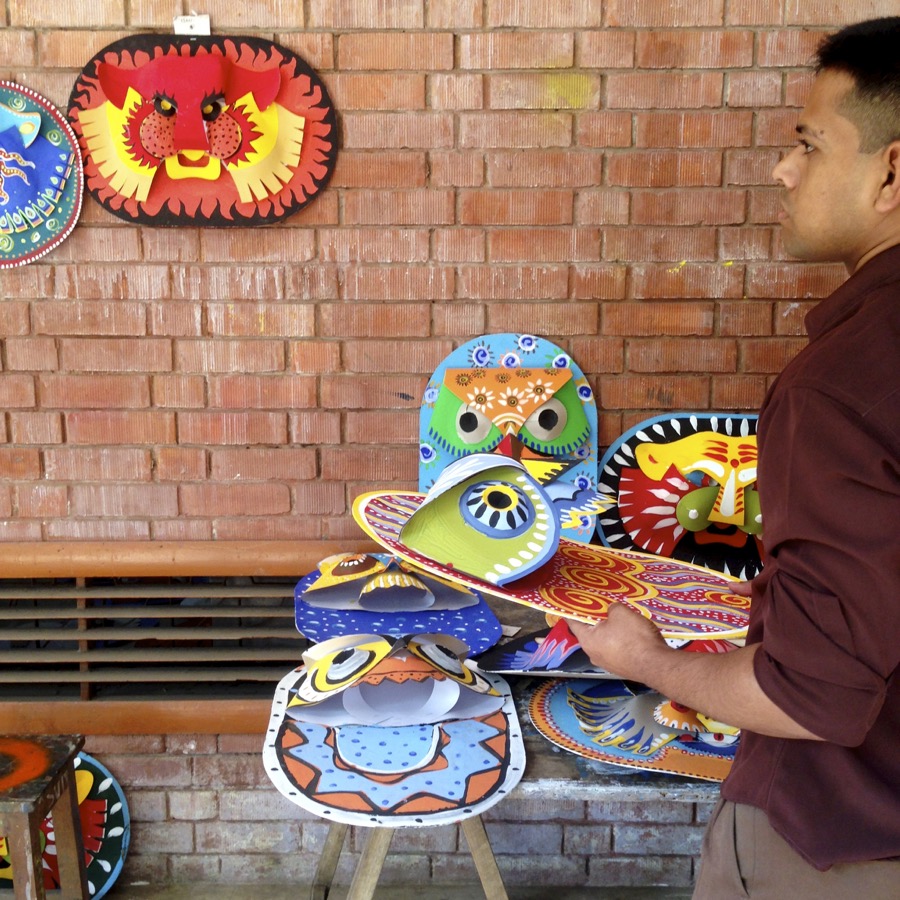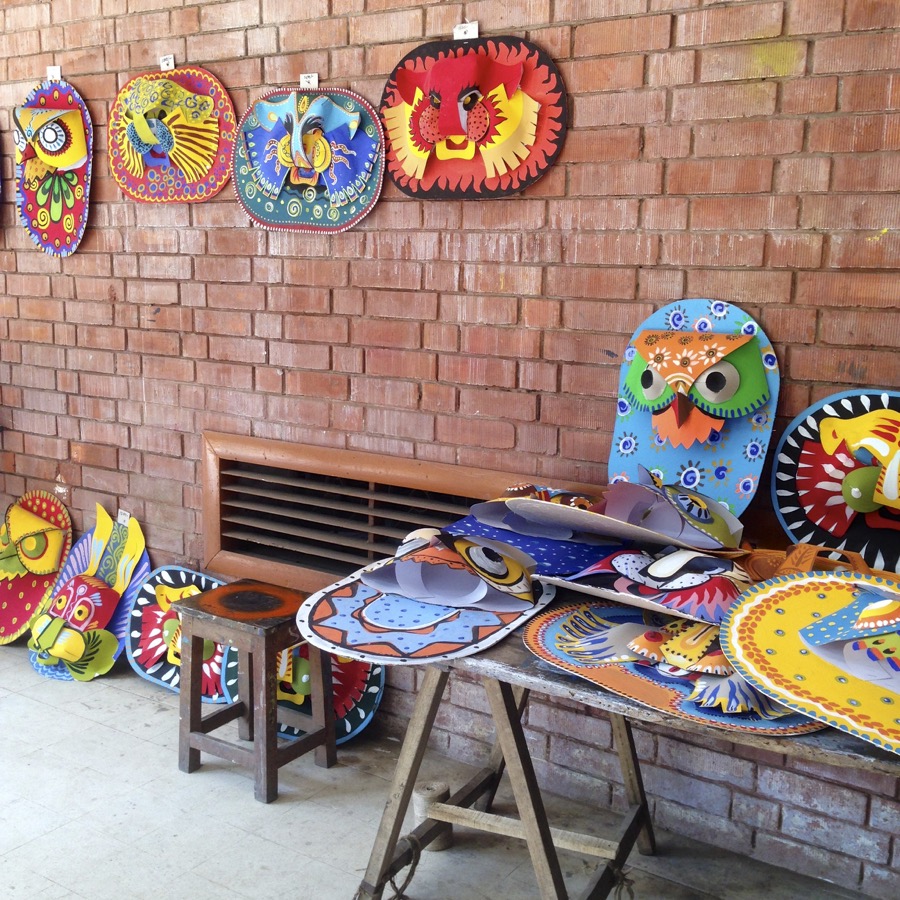 In one of the back rooms, three students were in deep sleep in the middle of the floor. Plates with banana skins, empty water bottles and ashtrays spoke of marathon sessions in the atelier.
Small price tags revealed the costs of the more elaborate, carefully decorated masks. Around 1000 taka – less for smaller ones – which is about 12-13 dollars. A lot of money in Bangladesh.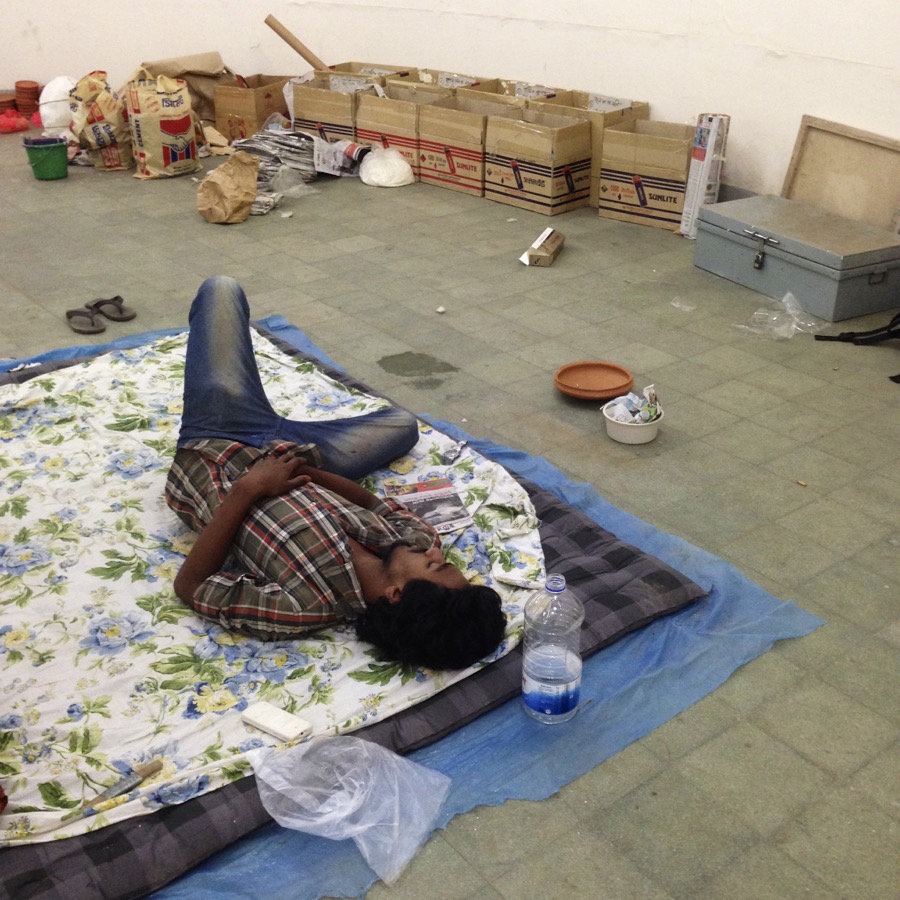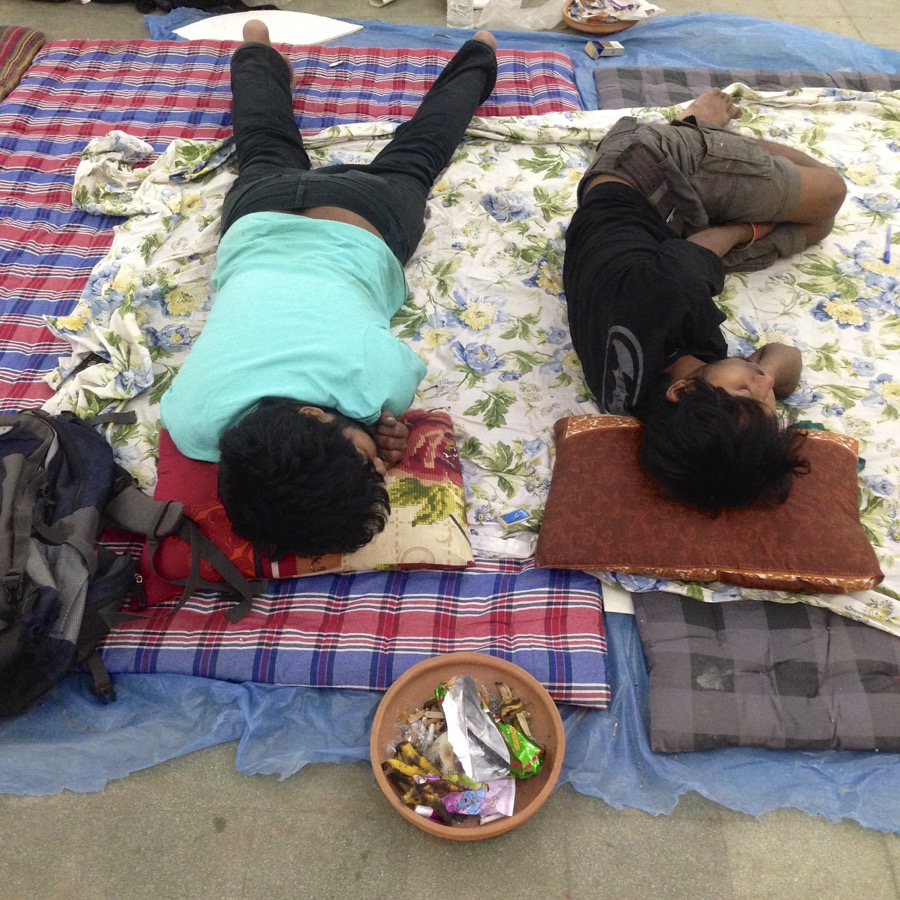 Painting, organising, preparing is exhausting.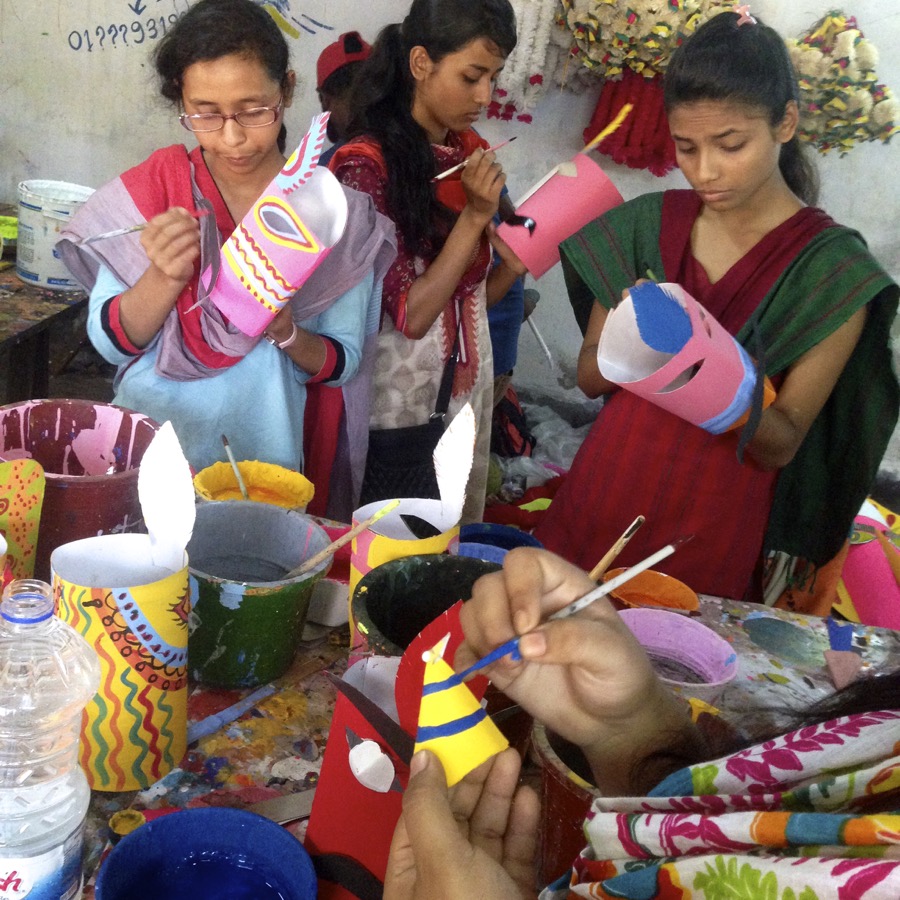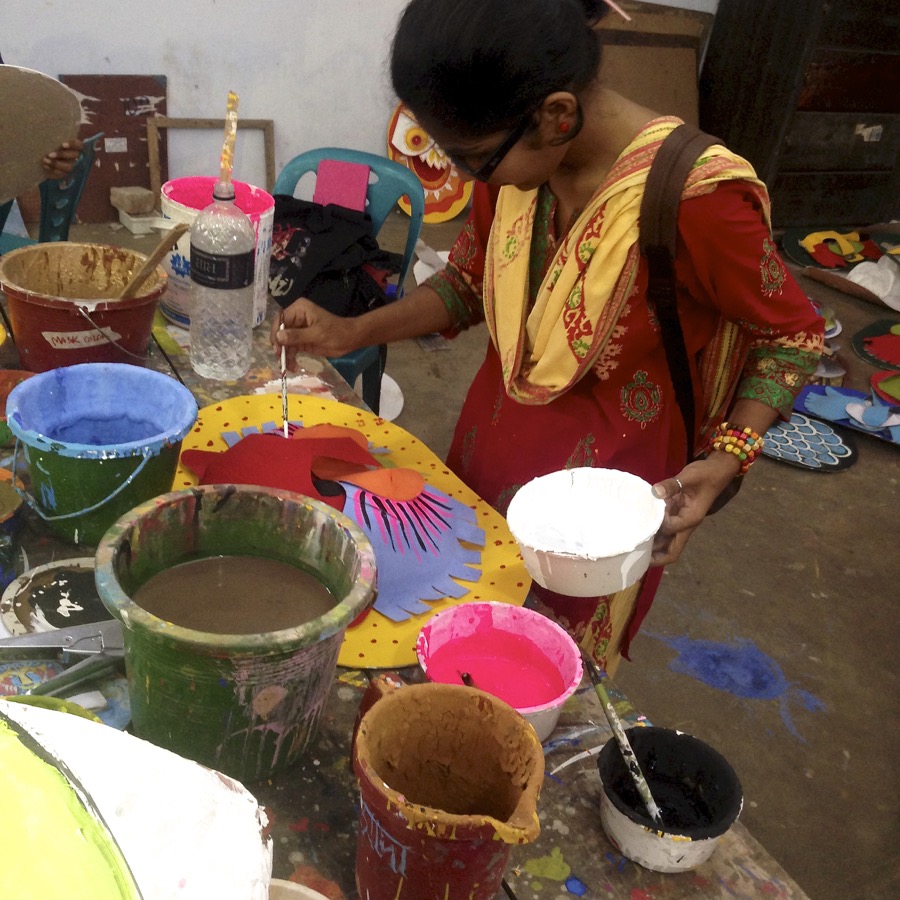 Each year, Dhaka's art students produce large and fantastically decorated pieces for Pohela Boishak.