No grey city
There are some things I remember more than others from my last time in Mexico City. The blue maize tlacoyos, the wide and green La Reforma, the wonderful huitlacoche, the metro, one of the friendliest yoga places I've practiced at – and street art. Really, this is a place where you can't take many steps without coming across murals, stencils and large paintings, made by great local artists like Saner, Sego or Curiot. Mexico has a huge tradition of colorful folkloristic art, and these painters are developing it in a really nice way. This time around in the city, I saw lots of new art – and some favorites from last time.
A street corner in Roma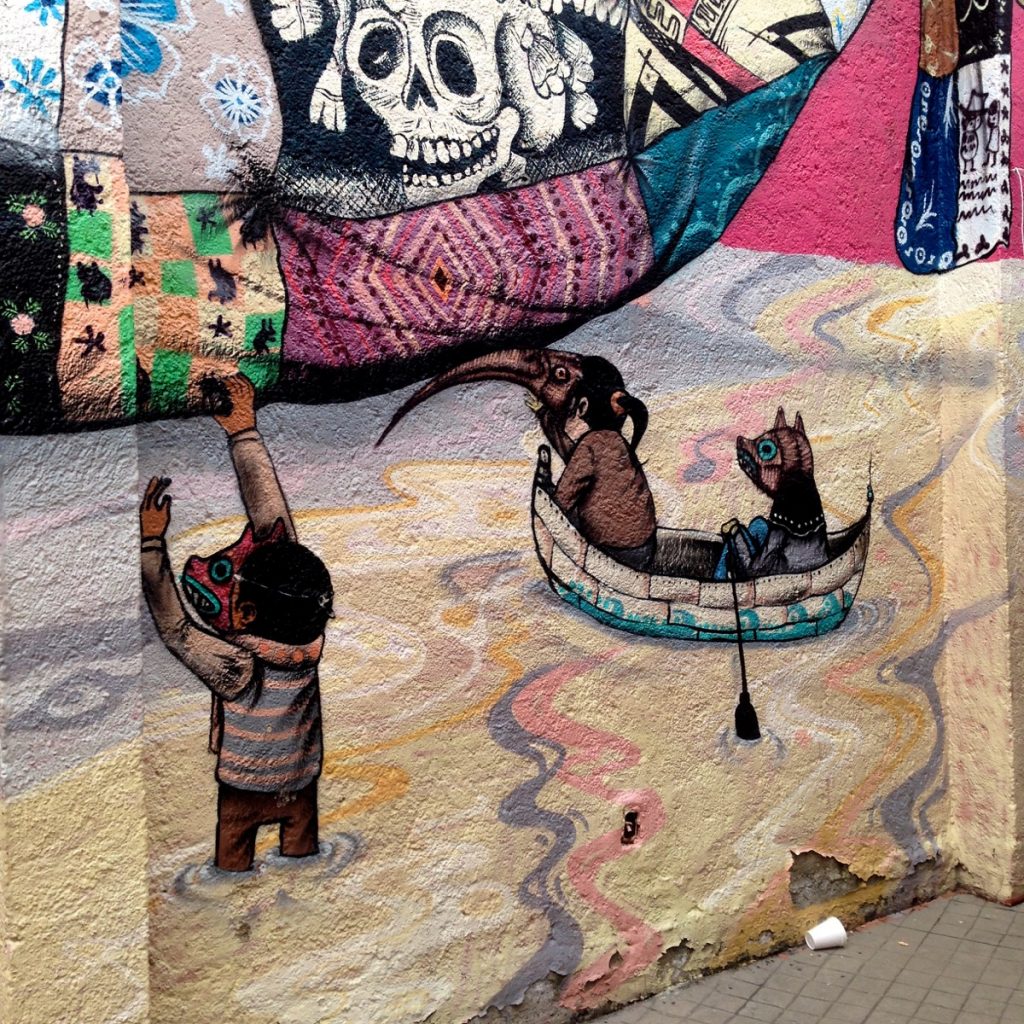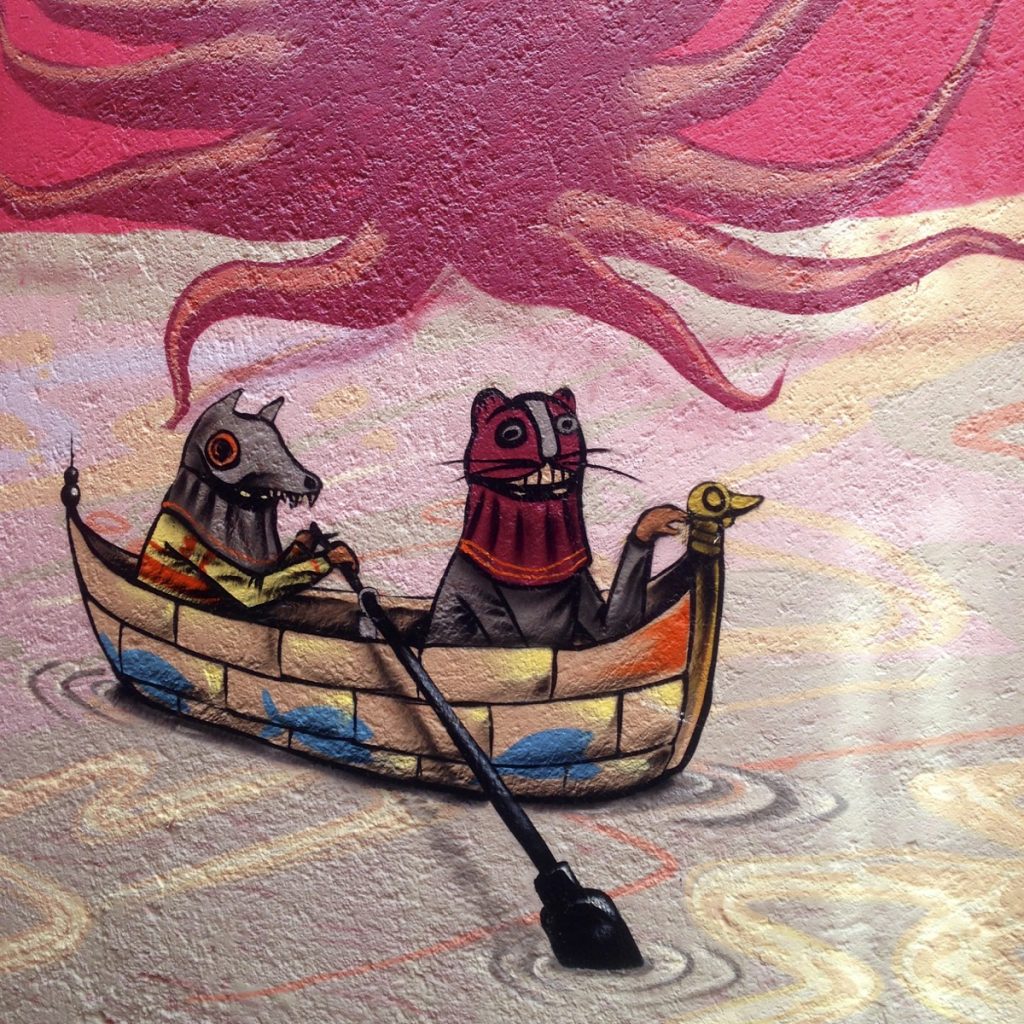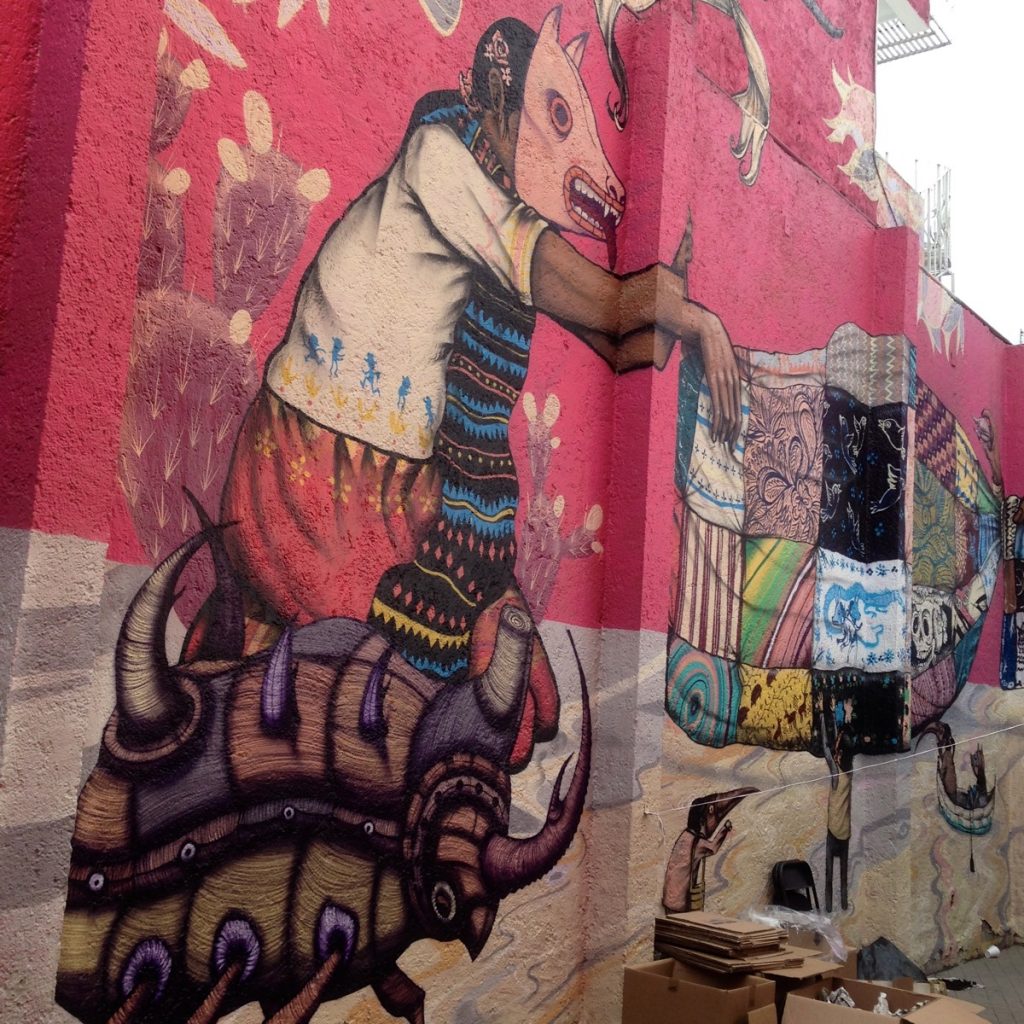 Sego y Obval did this great, big painting at the Culturas Populares museum in Coyoacan.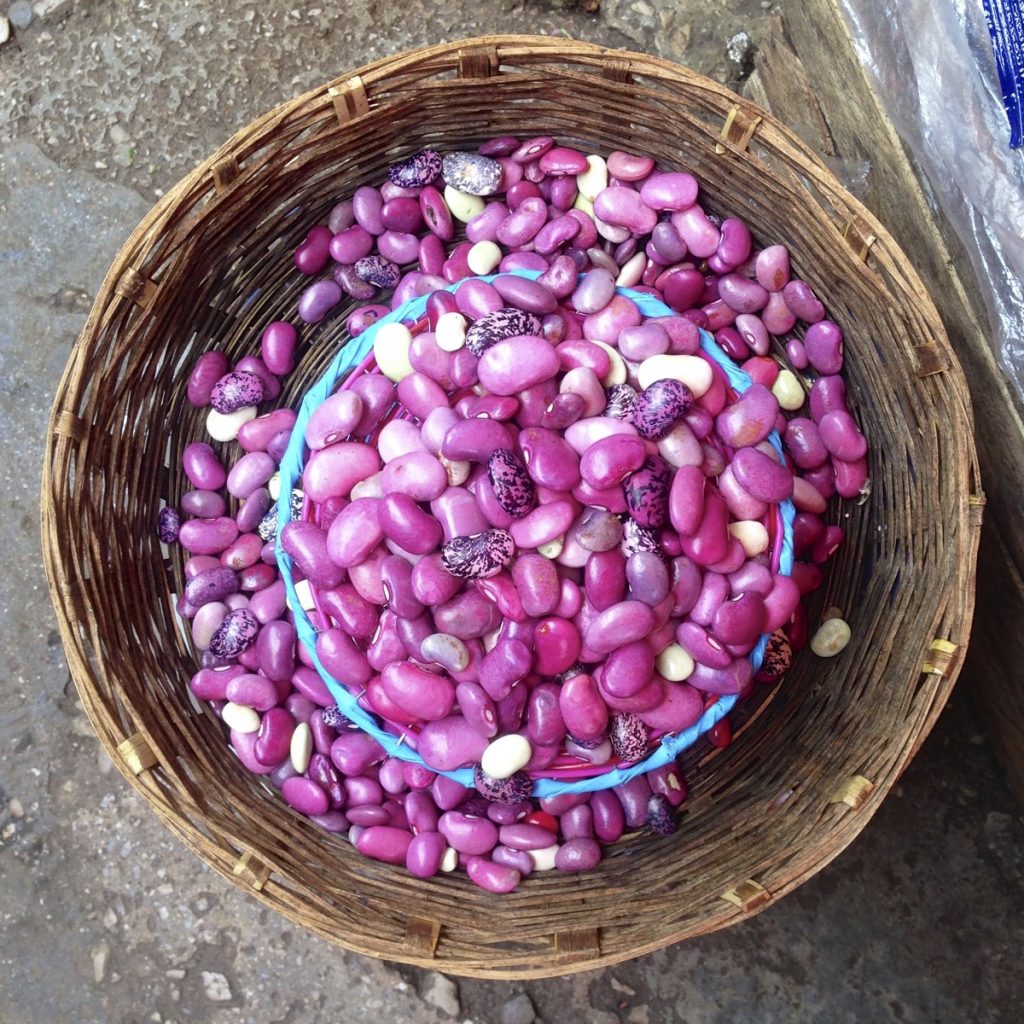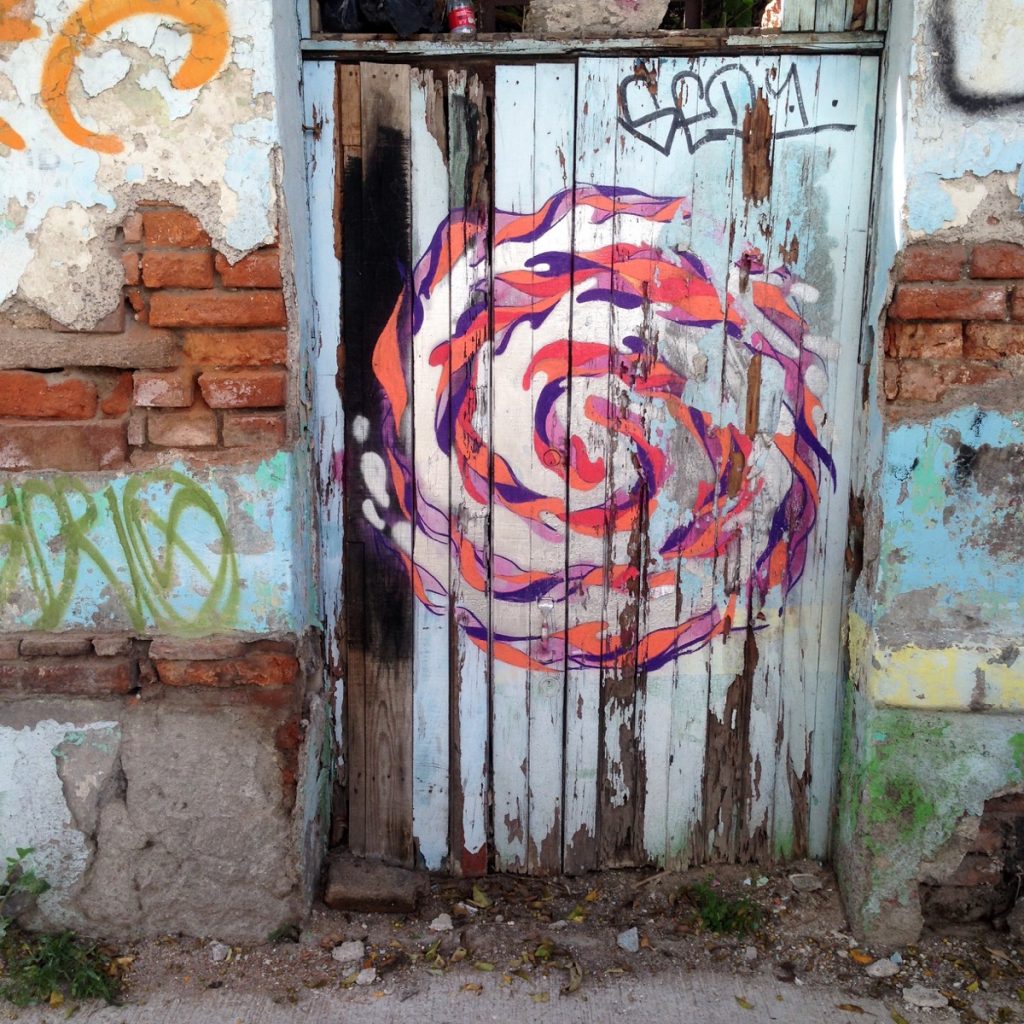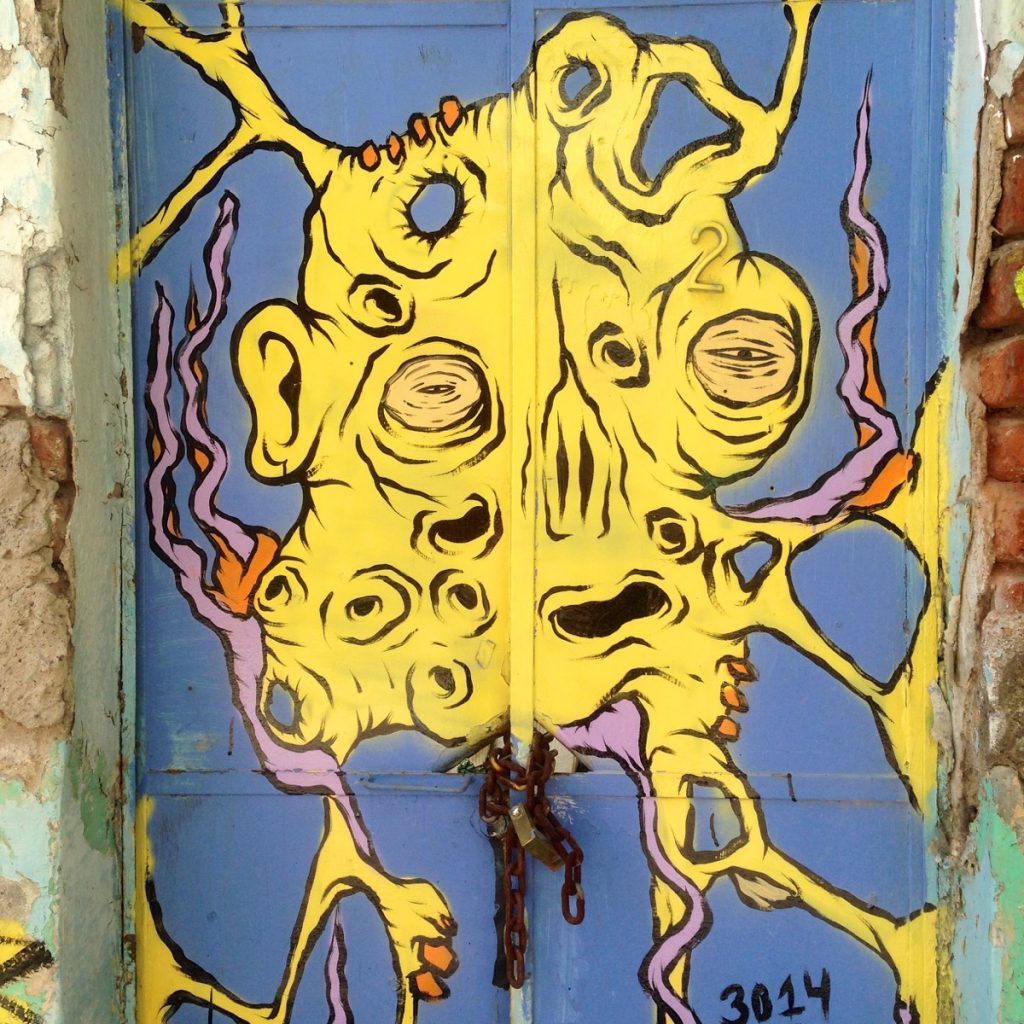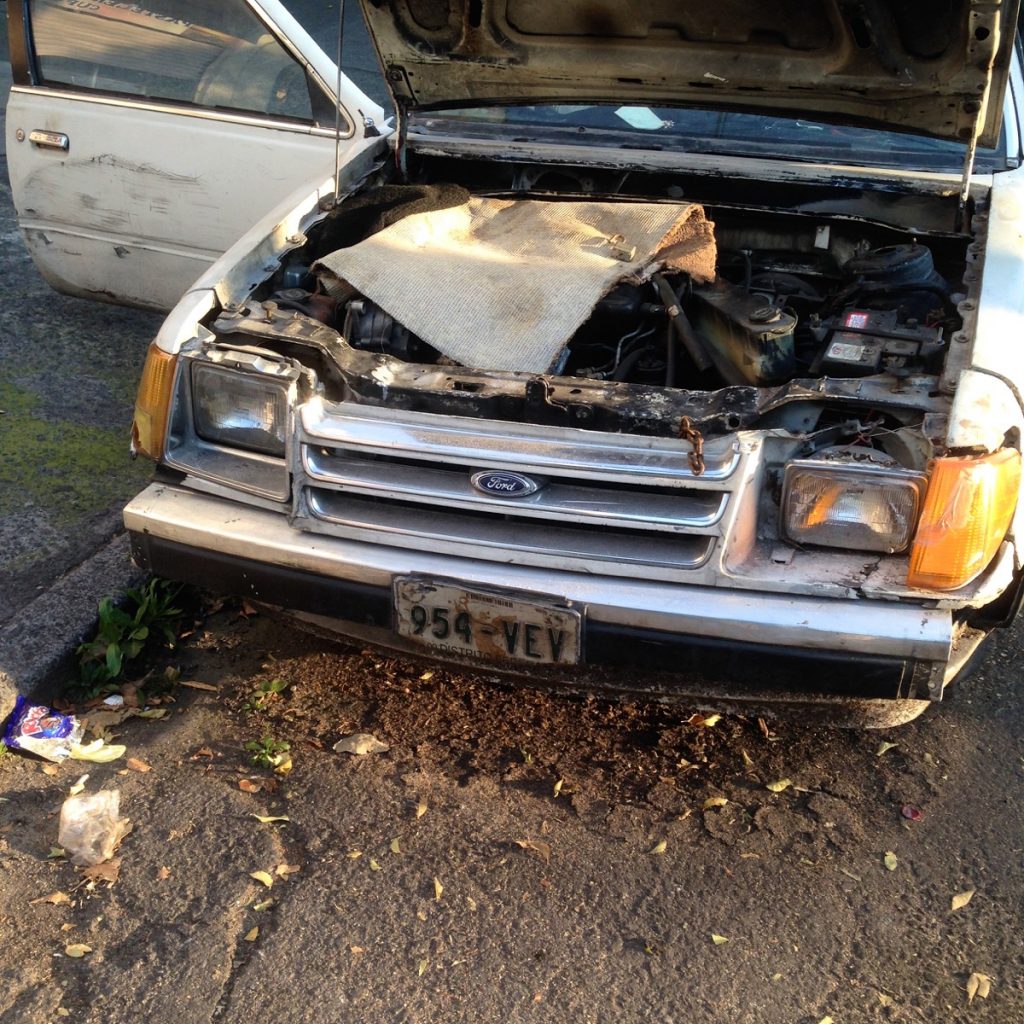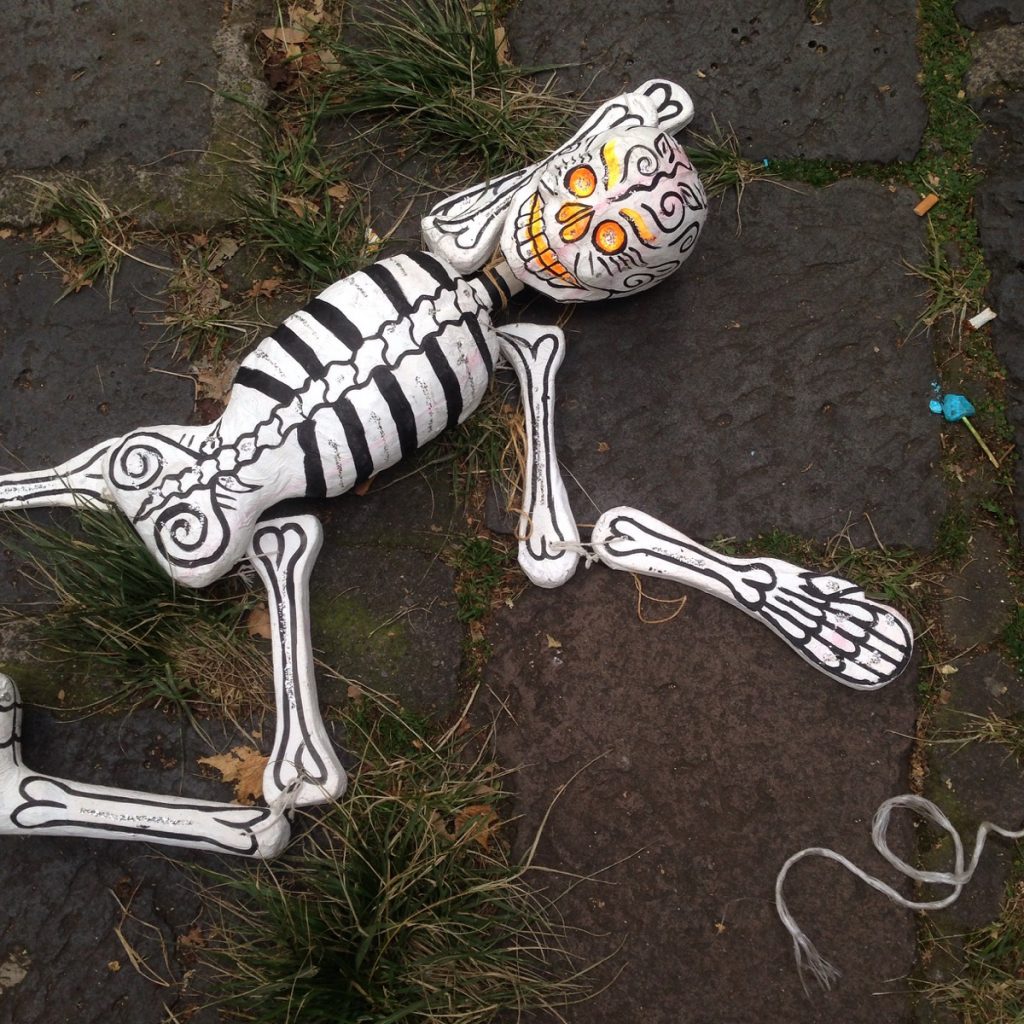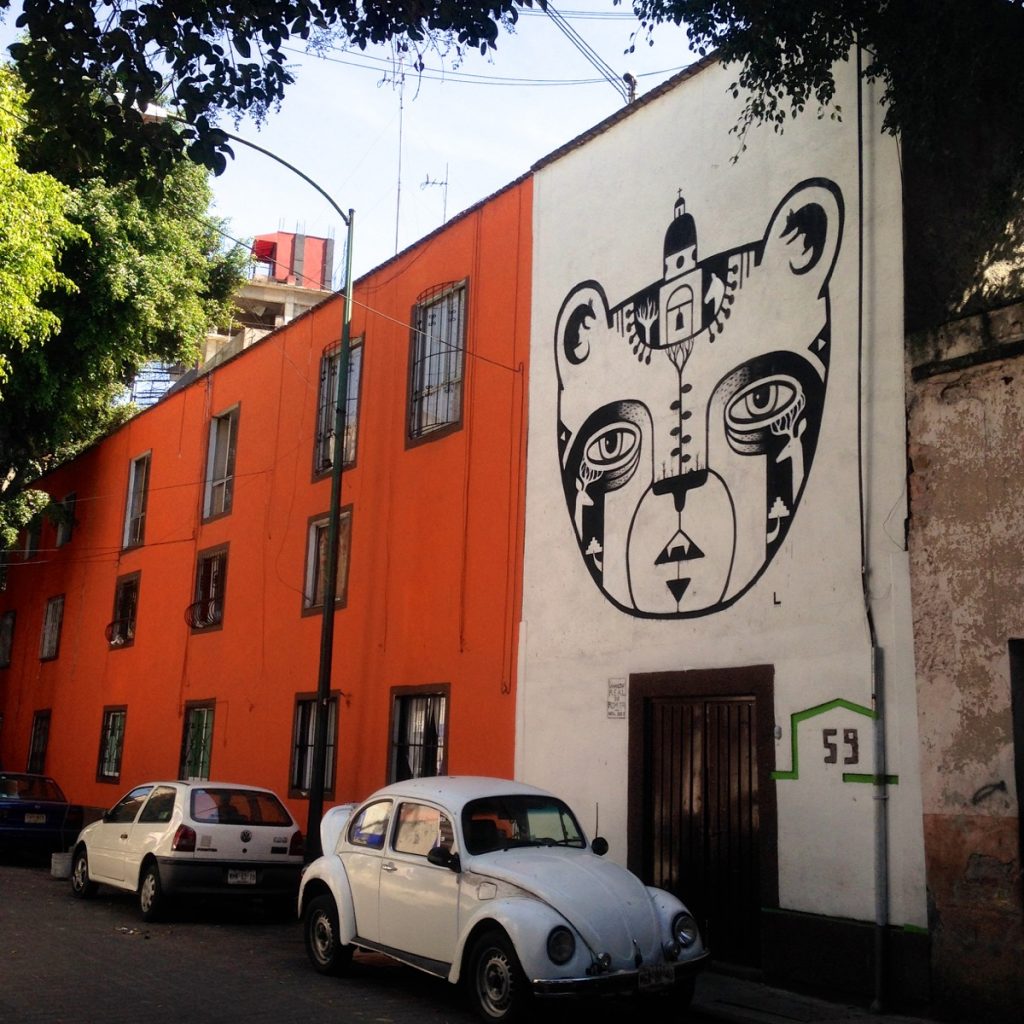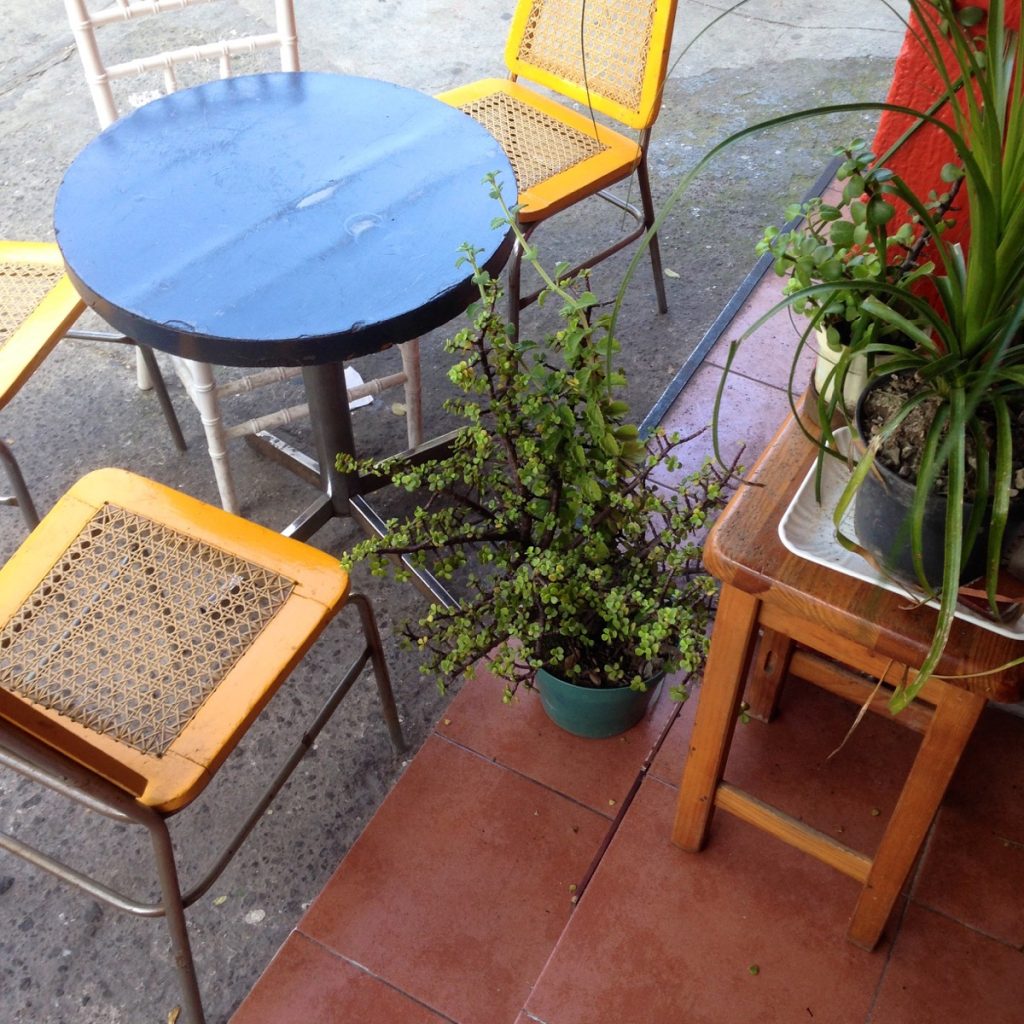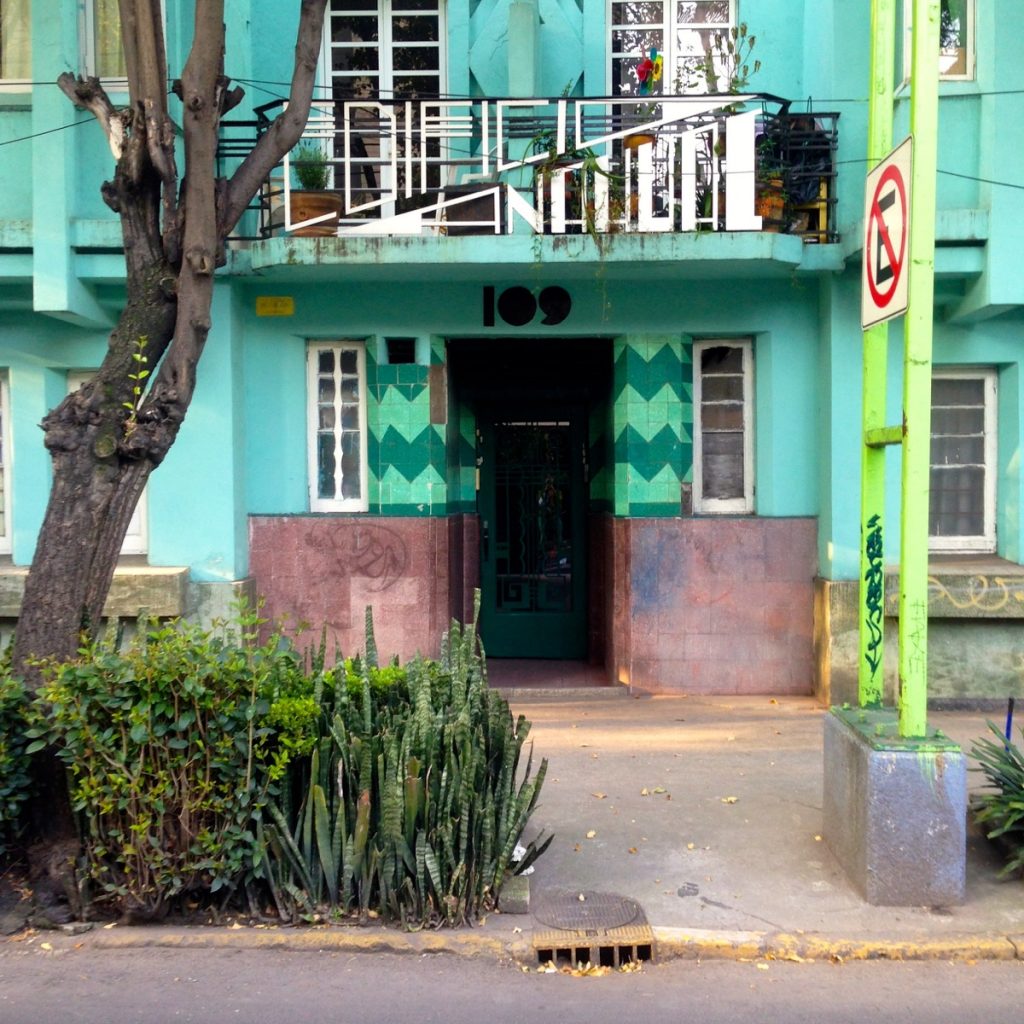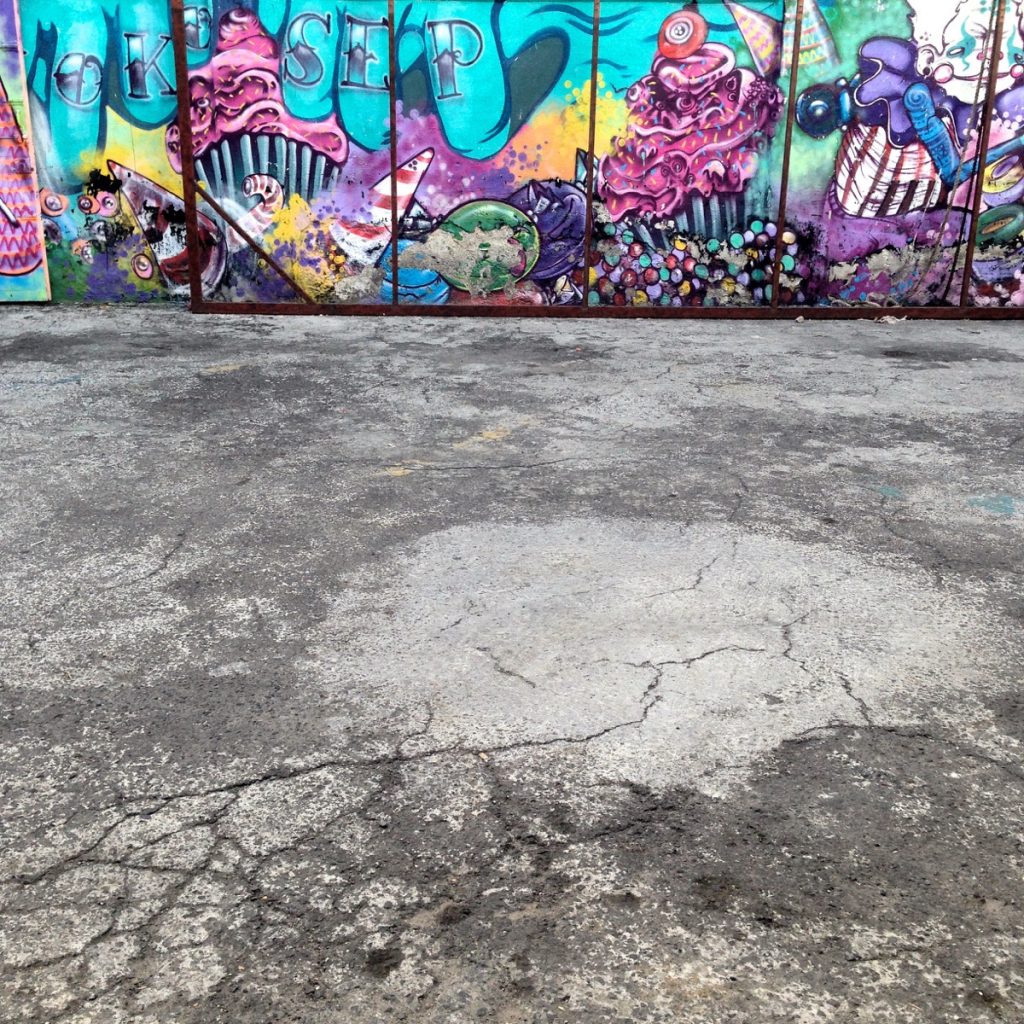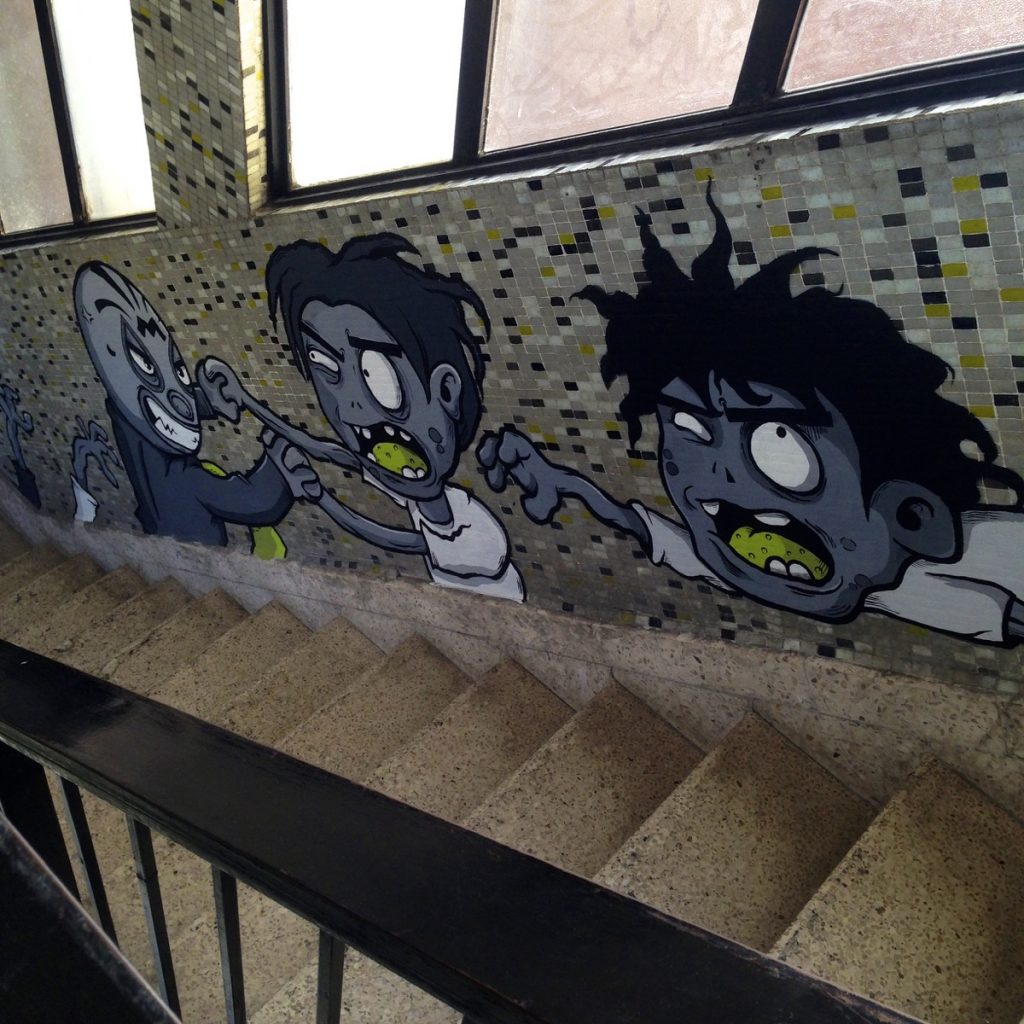 A neighbourhood museum in Dolores said to have the largest collection of toys in the world – the mural inside is made by Arty and Chikle.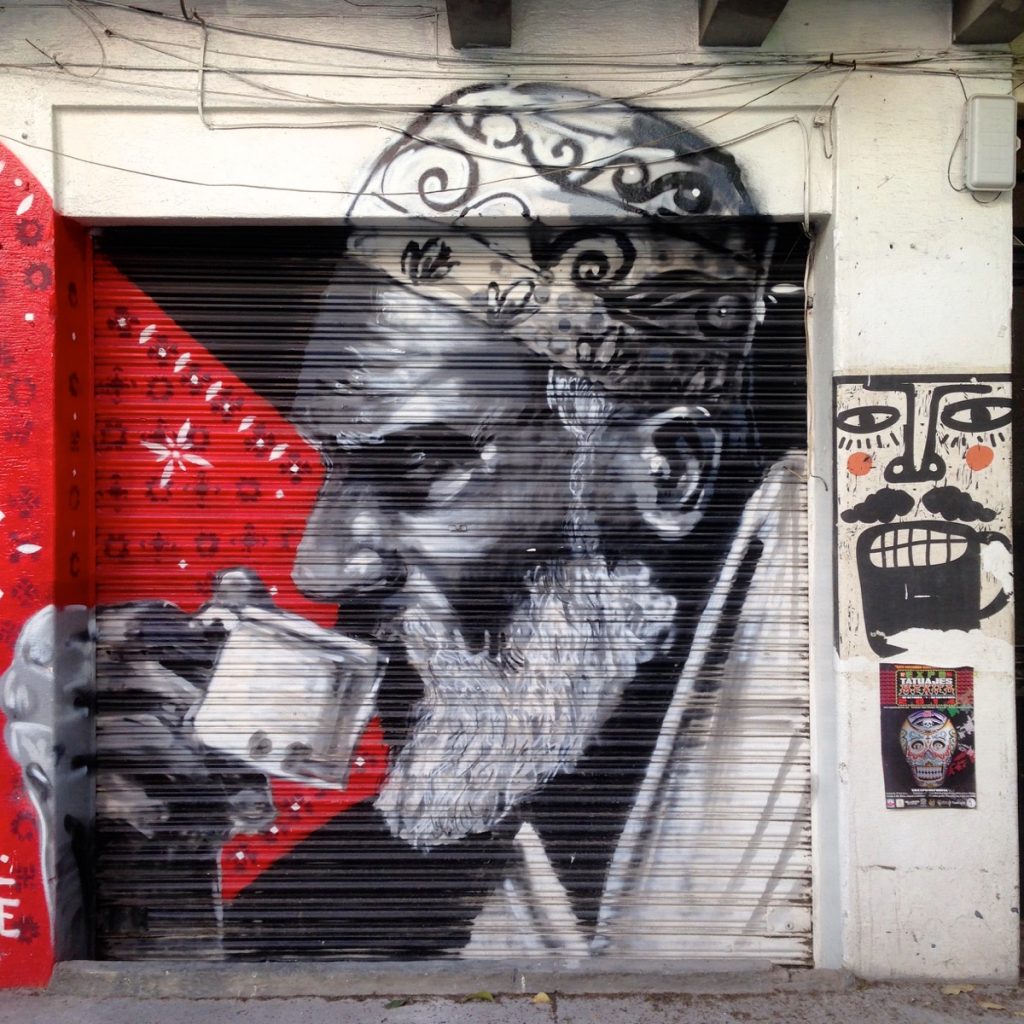 San Rafael coffee shop facade