Stories from Central America
Some of the stories Karim and I did from Central America have been published on different platforms, or will be out in the upcoming weeks.
If you're in Norway, their Norwegian daily Aftenposten is featuring two long reports from us in their monthly in-depth magazine Aftenposten Innsikt.
One looks at the gigantic flow of deported migrants getting sent back from the US to Honduras, Guatemala and El Salvador – more people than ever before are returned when caught without papers. We spent time with returning migrants, and went to the airports in Guatemala City and San Pedro Sula, where several planes land each day with deportees coming back from the big northern neighbor. It's interesting now with the new reform from Obama, promising to give shelter to many of the 11.3 million undocumented migrants living in the US. Many have been there for years, have their entire lives and families and friends – when they get deported, it's really uprooting their entire existence. Thing is with the proposed reform, it will only apply to two categories: those who have been in the country for more than five years, and those who are kids born there. The majority, people like those we met in Honduras and Guatemala, who have arrived recently, will continue to face the same situation.
You can find the story in Norwegian in the current Aftenposten Innsikt, and there will be one in Swedish in an upcoming issue of ETC. Look out for an English version published by The National in Dubai as well.
Another story is the long piece from San Pedro Sula, the second biggest city in Honduras, and since three years back named "the world's deadliest". Nowhere else, except in war zones, are so many people getting killed. The murder rate is around 187 per 100 000 inhabitants – that's so many times more than most other cities, and a horrible development since it wasn't always so. Things like organized crime, gang culture and social marginalisation, coupled with officially sanctioned violence, militarization and corruption, have created a spiral of violence that's shaping the lives, in one way or another, of everyone who lives in the city. We wanted to find out exactly what violence does to a city, and spent time going around meeting with different people: a camera men who never sleeps, a yoga teacher who has lost too many family members in too little time, a doctor at the public hospital trying to make magic with no resources – and the 27 year old "La Fresa", who has been a hit man since he was 16. You can read about it, and meet them as well, in the same issue of Aftenposten Innsikt or online at ETC.
All photos were taken by Karim – as always! He's my perfect, smart and humble partner in crime, and always makes sure the stories we do are visually captivating and emotionally grounded.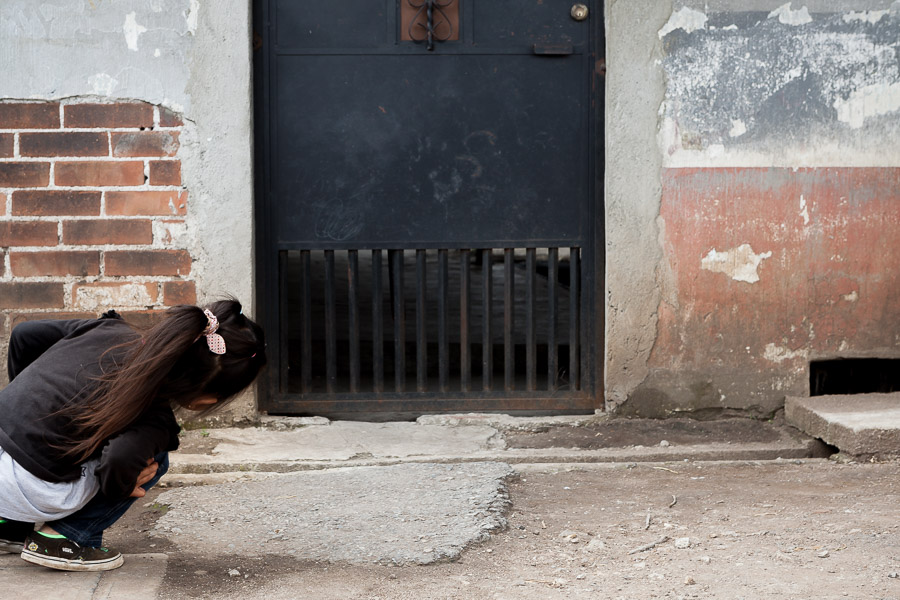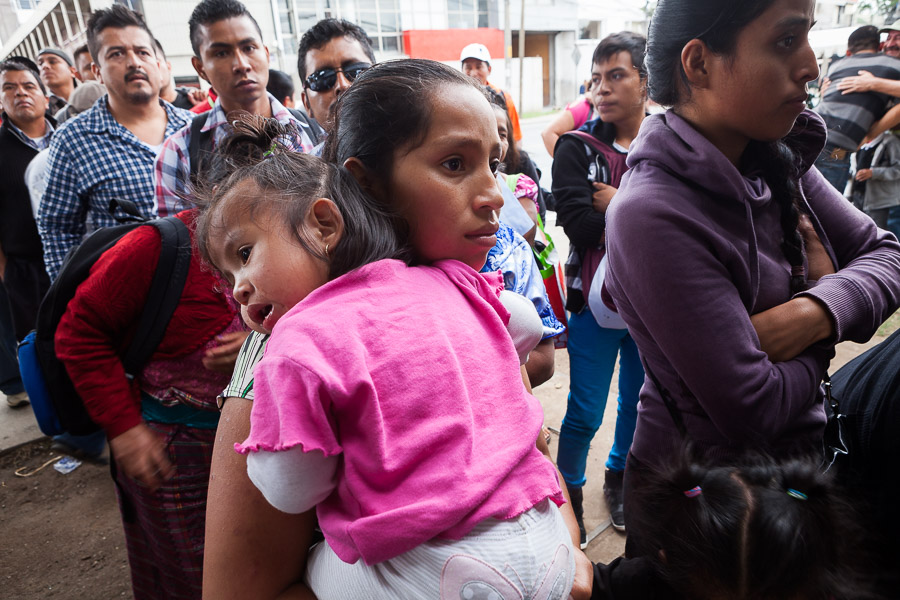 Families waiting outside the airport in Guatemala City, where at 9-14 planes land each week with deported migrants.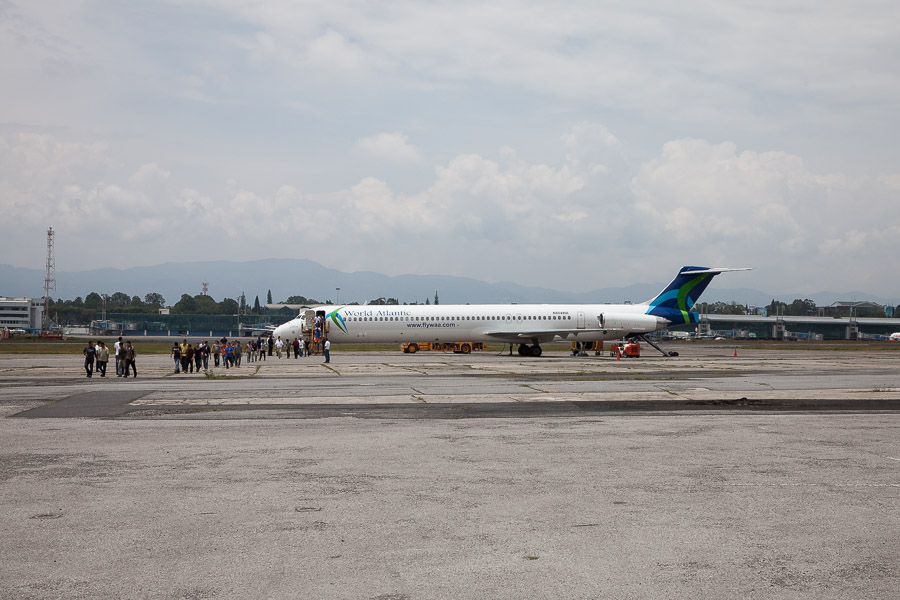 With changes in US immigration laws, starting in 1996, the country is deporting more migrants than ever.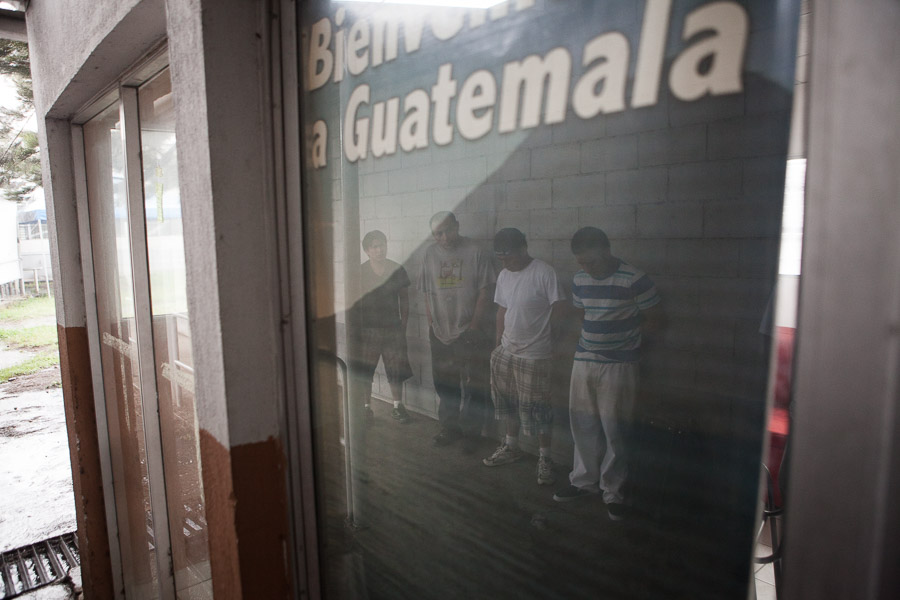 During the presidencies of George W Bush and Obama, over four million people have been sent away.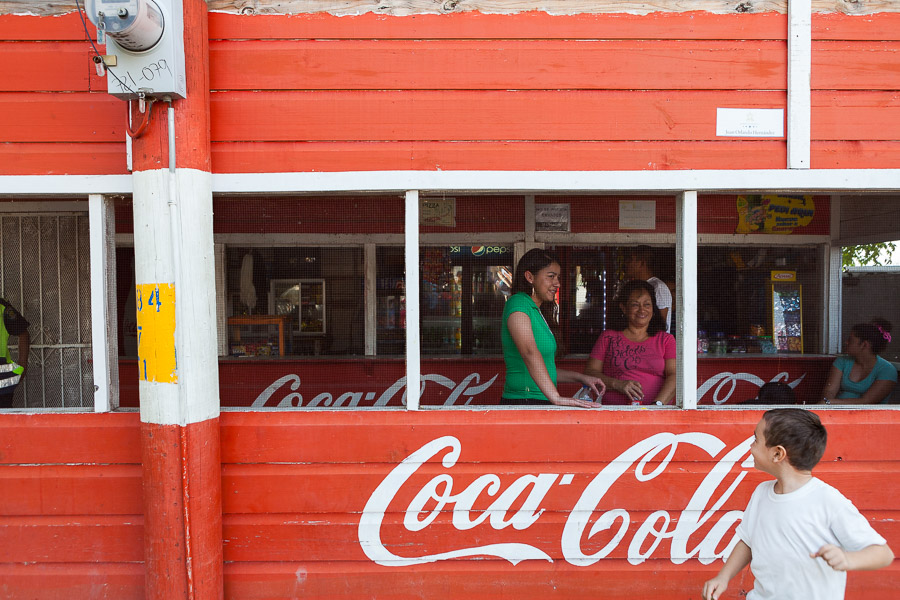 A small kiosk awaits people who land at the airport in San Pedro Sula, the second-largest city in Honduras.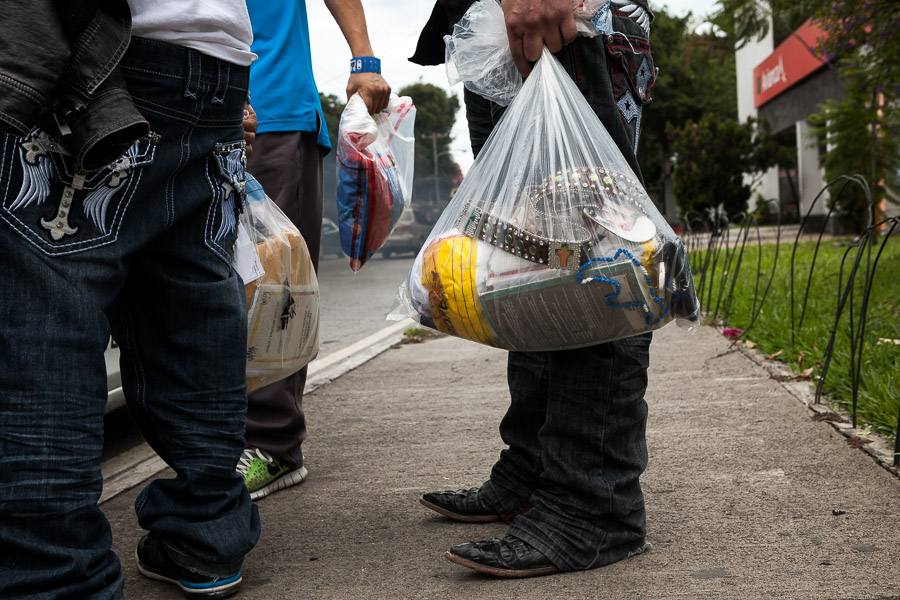 Many return with nothing, or very little.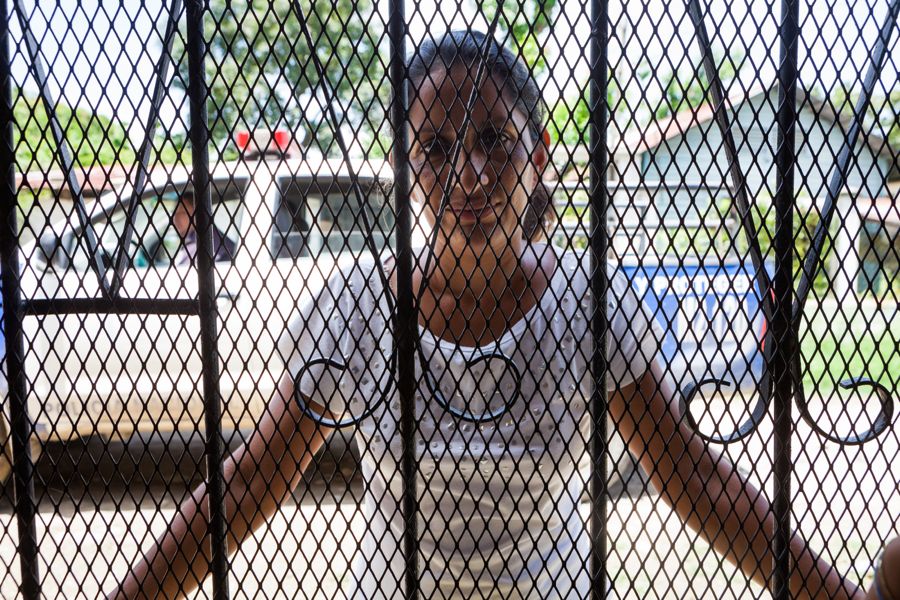 Hilma Fuentes from Chamélecon, one of several "zonas rojas", red zones. Many of her neighbours have left the area to find safer places to live.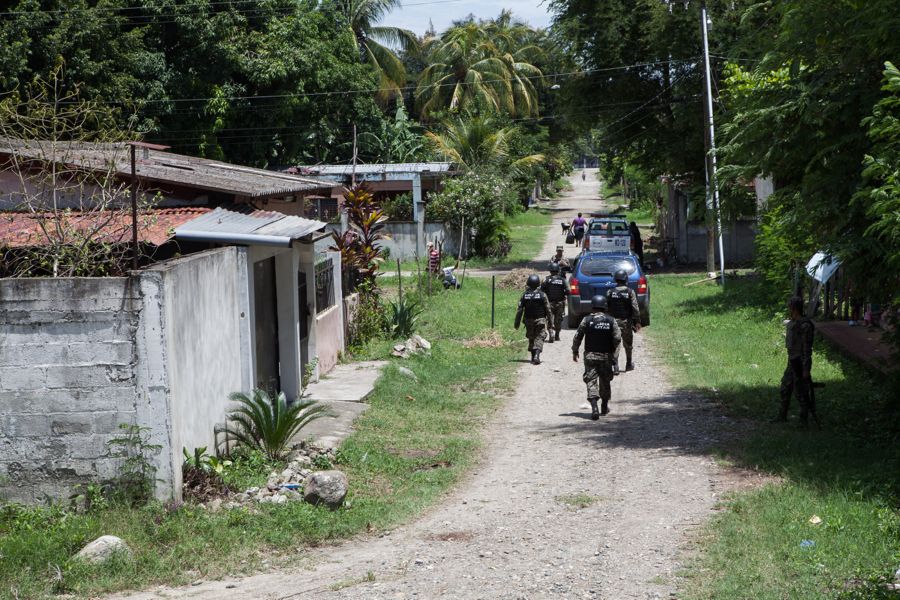 In parts of the city, crime and violence has become part of the urban fabric.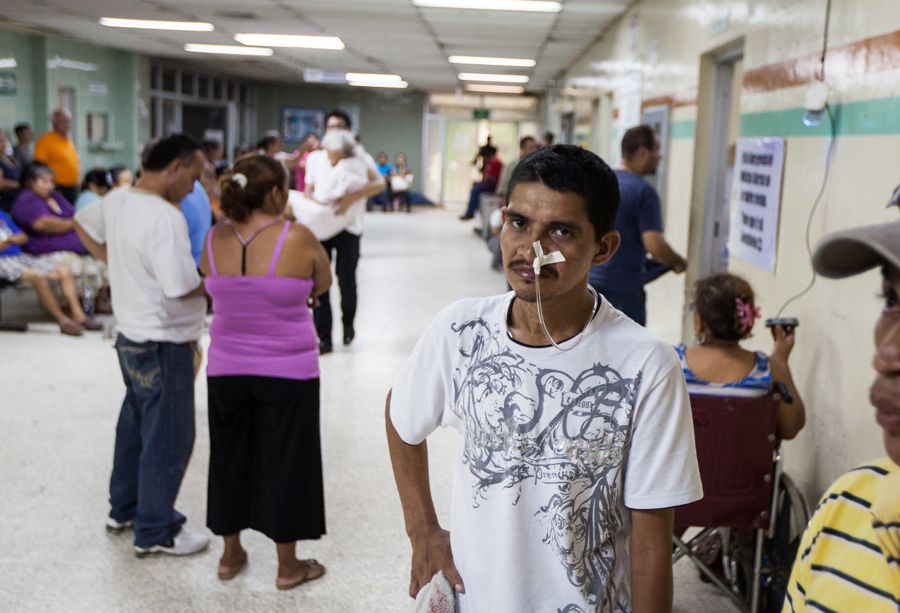 José Israel, father of four, was shot by mistake. He was trying to find care at the big public hospital in San Pedro Sula, but resources are currently lacking so he left without removing the two bullets still in his body.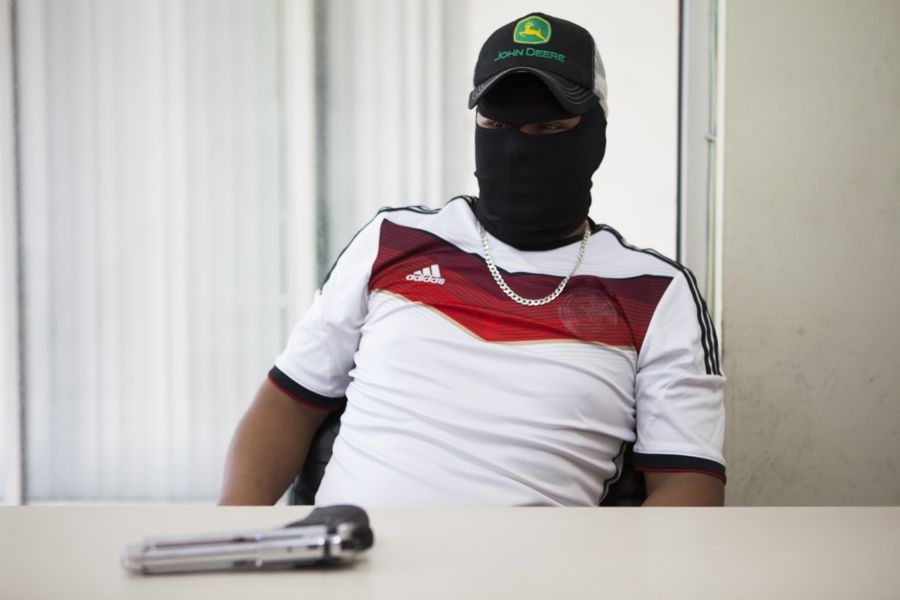 "La Fresa", who is a cicaro, hit man, told us he tries not to feel bad about what he does. The blame, he said, is on the politcians and business people who order the killings.