Syrian refugees – how to help
It's early September 2015 and nothing exceptional has happened. A young Syrian boy, 3 years old and with small shoes on his feet, has been taken away from this world. It's nothing exceptional because these days, in what Syria has become today, children are taken away every day. They are dying – too small, too young, too many and lonely and scared. Mothers are dying too, and fathers. Homes are being destroyed, families smashed apart, beautiful memories erased and new ones, painful ones, left in their place. All of this is still nothing exceptional, because these are the small recurring events that make up the war. And the war, as we know, has been around for a long time now.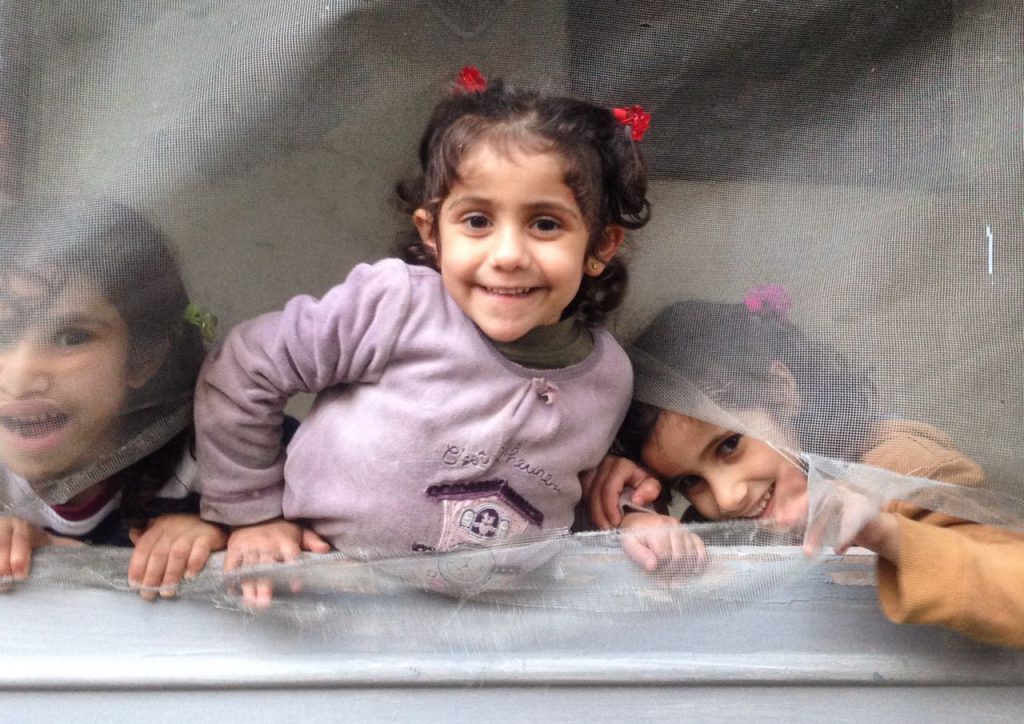 What is exceptional is the way people, after learning about the death of the little boy with shoes on his feet, have found themselves thinking about Syria's war and not being able to make it go away.
For those who cannot make it disappear, and who want to contribute with what they can to a better situation, there are many ways to help.
When donating to organisations, there are a few things to keep in mind, and arguments for supporting either large or smaller NGOs.
Big, well-established ones (UNICEF, UNHCR, Save the Children, the Red Cross and others) are reliable in the sense that there's someone checking what they do with the money, and there's a long-established expertise. They work in many regions across the world and run different simultaneous programs – they therefore have the ability to channel funds to where they are needed most, and can work with projects spanning many months and years.
Smaller ones, on the other hand, don't hire top-level employees and spend large sums on salaries. Administrative costs are less, and many of these small initiatives employ locally which means you support not only the project itself but also local entrepreneurism and work opportunities in the surrounding area. It's still important in case you want to donate to a small organisation to check what they're doing – and preferrably combine that with giving to a larger one that will be there in the long run and sustain its work even when people's attention and willingness to give is less.
This is a list of organisations working in Lebanon and other countries surrounding Syria, which is where 95-98 percent of all Syrian refugees reside. This idea that Europe is going through a "refugee crisis", well, try and ask Turkey (home now to nearly 2 million Syrians) or Lebanon (with the largest per capita refugee number in the world), or the Syrian people who are actually fleeing, about that.
The list includes both initiatives and NGOs whose work I know and a couple of names shared by journalist colleagues here in Beirut.
NGOs and organisations
Jusoor – Syrians Forward Together is an initiative by a group of expatriate Syrians  aiming to make use of the potential within that community. Among other things, they provide scholarships and internships to young Syrians.
Ward is a group in Lebanon working with something much neglected and highly needed: psychosocial support to Syrian refugee families. I met with them I think two summers ago, after hearing about a campaign they did during Eid: they went around streets and restaurants with small gifts, I think flowers, which they gave to Lebanese thanking them for giving them a safe haven.
Basmeh & Zeitooneh is one of the bigger civil society initiatives for Syrians in Lebanon. They're great and never seem to tire – besides running schools and workshops for women, they continue organising things like photo sessions, mini events and all kinds of workshops.
Sawa for Development and Aid used to be called Sawa for Syria, "together for Syria". The organisation was initiated by students and has, among many other things, done important campaigns in Lebanon each winter, collecting and distributing warm clothes, medicine and other things to the refugees.
Syrian Eyes does similar development work, and is also run mainly (if not only) by young people and students. When I met them during a campaign to distribute warm winter boots a few winters ago, they worked a lot with seeking out and helping families and communities in smaller, less-known Lebanese camps where few other organisations went.
UOSSM is a group I recently learned about, through a message from a colleague who says the work they do is "unbelievable". They run hospitals inside Syria, and provide care in places where many others cannot go.
Beyond Association is another organisation in Lebanon that I just got to know about. They work across all sectors – social, educational, economical and cultural – and focus specifically on community building, equality and underprivileged groups.
Finally, there are a few other initiatives that deserve all support and attention. They are not development oriented and don't function as typical NGOs, but represent other means of social change. Estayqazat first of all is a feminist movement focusing on the body and sexuality. They're in the midst of producing a series of animated short films; the first one, "What do you call it?", is fantastic. Other initiatives are NaTakallam, an online language school with Syrian refugees in Lebanon as teachers, and Abounaddara, a Syrian cinema collective making short contemporary films. And Art Residency Aley, halfway up the mountains north of Beirut, where an old stables has been restored and turned into an artists residency for Syrian painters and sculptors to come and work in peace and quiet.