Head elsewhere
Interesting links from the past few weeks.
First, a read that I got from Habib Battah, a Lebanese journalist who currently is over in Oxford for his PhD but continues to write about political and urban change over at his blog/site Beirut Report. It's about the issue of sectarianism in Lebanon and how it continues to live on despite the horrors it has produced in the past. Ussama Makdisi, writing for the academic journal MERIP, says that sectarianism, contrary to conventional wisdom, is not inherent to Lebanon – it is a political construct that has thrived since the era of European rule over the region. He describes how conflicts caused by oppression and political misrule became "religious divisions" and "communal tensions" when seen through a colonial perspective, and how religion, when deployed as "a metaphor for the boundaries between modern civilization and pre-modern barbarism", came to legitimise "European interference in the affairs of a 'backward' Muslim and Asiatic region".
Then, something we published on Mashallah and originally was brought to our attention by the lovely Azita Houshiar of Fig and Quince, a blog about Iranian food and culture. She put me in touch with Ehsan Mirhoseyni, a researcher from the south of Iran, who just came out with a book about the fascinating burqe, a traditional face mask worn in the Hormozgan region. The book is in Persian so hard to access for those who don't speak it, but we asked Ehsan to share a bit about his work which he was kind enough to do here.
You know the kids' books by Richard Scarry? The ones portraying a society inhabited by animals, dressed in pants and jackets and doing all those everyday chores we get used to seeing mum and dad do as kids (washing the dishes, cleaning up, cooking, moving the lawn, or the professions people around us would have (firefighter, teacher, truck driver, painter). Not surprisingly, the original drawings were extremely stereotypical and presented a worldview where our choices as children were immediately narrowed down to, depending on whether we were boys or girls, coloured in conventional baby blue or pink. What's more surprising, and what I discovered after mum came home with a Richard Scarry story she bad bought for my niece Fabian, is that these books went through a great make-over already in the early 1990s. As described in this post, the 1991 edition The Best Word Book Ever replaced words like "police man" with "police officer" and "pretty stewardess" with "flight attendant", it portrays Daddy Bunny in the kitchen alongside Mummy Bunny, and lets the fire fighter rescue a "cat in danger" instead of a "beautiful screaming lady". And this happened 25 years ago – not bad!
Another read to make you smile, this time in Swedish (but there's Google translate at your service), came from Runner's World Sweden. They always feature these small portraits of runners, usually it's famous or half-famous Swedish personalities, but this time it was an unknown librarian, Alireza Afshari, who shared what running means to him. Coming from Tehran and having gone through the long process of trying to find out how Swedish society works and how to become part of it, in the end it was running that truly put him in touch with Swedes. Integrating and making friends is notoriously tricky up here in the north – where people are known to prefering to talk to their phones and newspapers instead of random people in the street or the tube – and people who come to Sweden find themselves faced with the hard task of having to breaking into something that doesn't want to be opened up (I think, to be fair, sometimes people really want to interact, but we've been so trained not to that we've lost the reflex and ability of how!). I loved reading Alireza's story also because I've had a similar experience in Beirut, where the Inter-Lebanon runners have introduced me (and other foreigners, including the amazing Aregu Abate who came to Lebanon from Ethiopia to work, but discovered she's also an amazing runner) to a lot of what's great about Lebanon.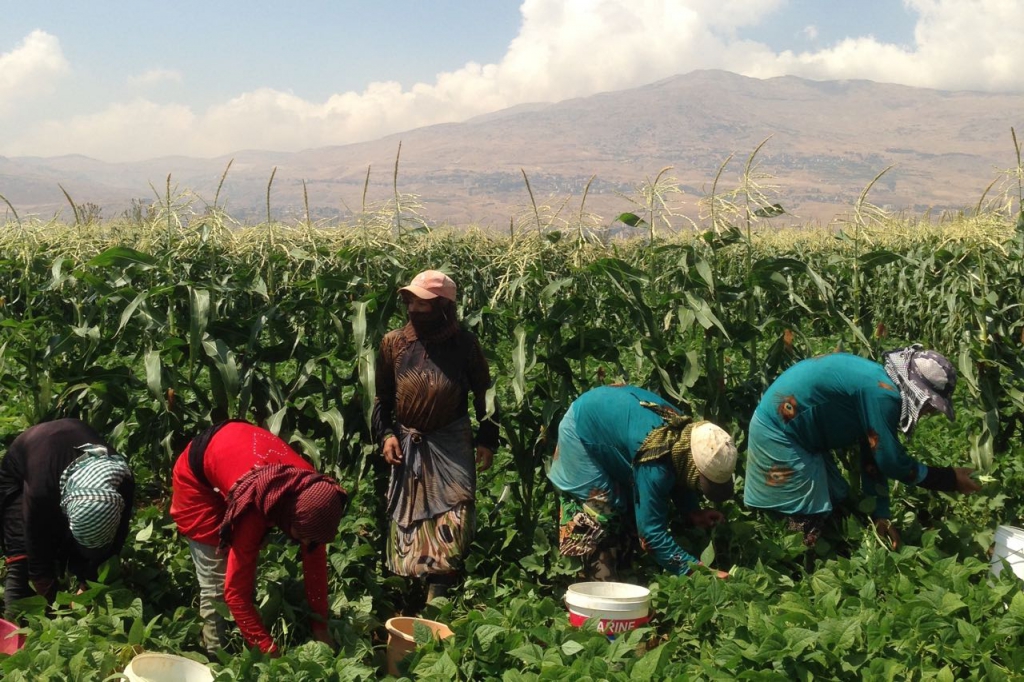 Al Jazeera featured a story from Lebanon the other day, ahead of Women's Day on March 8, with portraits of Syrian women who have taken on what's considered typically male roles: painting houses, working at gas stations, fixing electronic products. Reminds me of women I've met during these past four-five years of conflict; people who find constantly new ways to provide for their families. The fields of Lebanon's Bekaa Valley, for instance, are kept green and blossoming these days mostly because of the labour of Syrian women.
A friend and journalist + researcher (among many other things) from Bangladesh, Afsan Chowdhury, wrote ahead of the globally celebrated Mother Language Day, which has its origins in the struggle for the Bengali language during the years of Pakistani rule over today's Bangladesh, about the ways in which language – almost per definition – is tied to the notion of nationalism and how it forces feelings of belonging and identity to fit into a narrowly outlined concept of of a shared Nation. This applies of course, as Afsan writes, to all/most languages, including not only Bengali but also Urdu, the language that was used during that era to replace Bengali.
The Center for Spatial Research at Columbia University has put together something impressive – and horrifying: an interactive urban map documenting the destruction of Aleppo during the Syrian conflict. You can click and compare to see how different neighbourhoods have changed since 2012: how the city literally is bleeding and being torn apart.
Finally, a piece I wrote for The Guardian about Beirut's long history of providing a home to refugees – and how newcomers, throughout the years, have not only made the city their own but essentially shaped how it has grown. What began as refugee camps and improvised settlements are now neighbourhood and municipalities of their own, where stories of things left behind and others found are passed down through generations – and written on the walls.