A new Mashallah News

It was more than 5 years ago that we first clicked "post" and published the first article on Mashallah News – we were four back then – well, four plus three actually, because the graphic design team AMI were with us from day one, and very involved in the first period – Isabelle, Clément, Micha and me. We had worked for almost six months with preparing and setting things up: the idea was born I think before summer some time (this was 2010, the revolutions had not started yet and our conversations were filled with other things – among them the fact that no or very few Middle Eastern alternatives to mainstream media existed) but starting a project always means organising a lot behind the scenes, so that's what we spent summer and early autumn doing. Then, in November, we had gathered enough ideas and material – and AMI had worked hard to design the black-white-yellow design we immediately came to love – to be able to launch.
And we did – with stories about a green-your-city initiative in Beirut, the intricate rules for dining out in Saudi Arabia, a literary walk through Istanbul, a lovely grandmother in Teheran who starts painting and changes her life and a pidgin language evolving between domestic workers and their employers in Lebanon. Looking back now, many of these very first stories are still great reads – some of the very early ones are less impressive maybe, but there was something to Mashallah News already from the start. Maybe the fact that there really wasn't many similar initiatives; places to go for articles that differed from what you would get in the news. Today, five-six years later, there are several. And I'm extremely happy that Mashallah still belongs to that family – it's been a lot of hard work but we are still around!
Actually, we just had something of a new beginning. At least visually: we were granted a grant a bit over a year ago, along with a group of other online media initiatives in the Middle East. Mada Masr, Inkyfada, Radio M, Le Desk – smart and impactful projects which have contributed to really transform the media landscape in their countries (unlike Mashallah, which is cross-regional, the ones just mentioned cover Egypt, Tunisia, Algeria and Morocco). I think my last (or last but one) post was about the grant actually, so no more about that.
The grant – what it did was made it possible for us to remake our website. Since it had been over four years (and now, five), we had a lot of things we wanted to improve. The first site was really simple, at least in the way it was constructed. We used WordPress (we still do!) to add one post after another, very similar to how you maintain a blog. They would then appear on the main page, where you could see the most recent articles – and click a link to find the 'archives', which would say nothing but the title of all past stories, in chronological order.
So what we wanted to do – needed to do – was to make the content, all our past 500 or so stories, available to people who would visit the site. We wanted articles to not disappear into the big, vast cyberspace after having been pushed off the main page by more recent stories – we wanted them to pop up again from time to time, at least when someone was reading something related. And we wanted to have better visual stories. Larger photos, nicer galleries, more options. But we also wanted to keep our identity (the black-white-yellow one), and retain what AMI had managed to capture in their very first design: the feeling that you were, kind of, reading a printed newspaper but in a very different form.
Long story short, we spent a year almost working together with first one developer, then another team, until reaching that day earlier this month where Mashallah News 2.0 was done. Done. All done! The site had been in beta since last summer, but there were things that didn't work the way they should (as always with beta versions) which now, finally, do.
In a way it feels like that moment in the kitchen when you've cooked a meal that requires peeling grinding cutting prepping dicing frying boiling blanching mixing seasoning waiting seasoning tasting waiting waiting and waiting – you've gone through the whole process and it feels like you're finally …done. Let's just hope the dish turned out great and nice and tasty and leaving people wanting more!
Either way, we're really happy to be where we are right now – and to have a solid, reliable and really, really, really nice looking (I can say that because it's AMI who designed it not us) website. Come see us – or join us! Write for us, take photos that we can share. Be part of the Mashallah family!
Our first fundraising party, in Beirut in February 2011.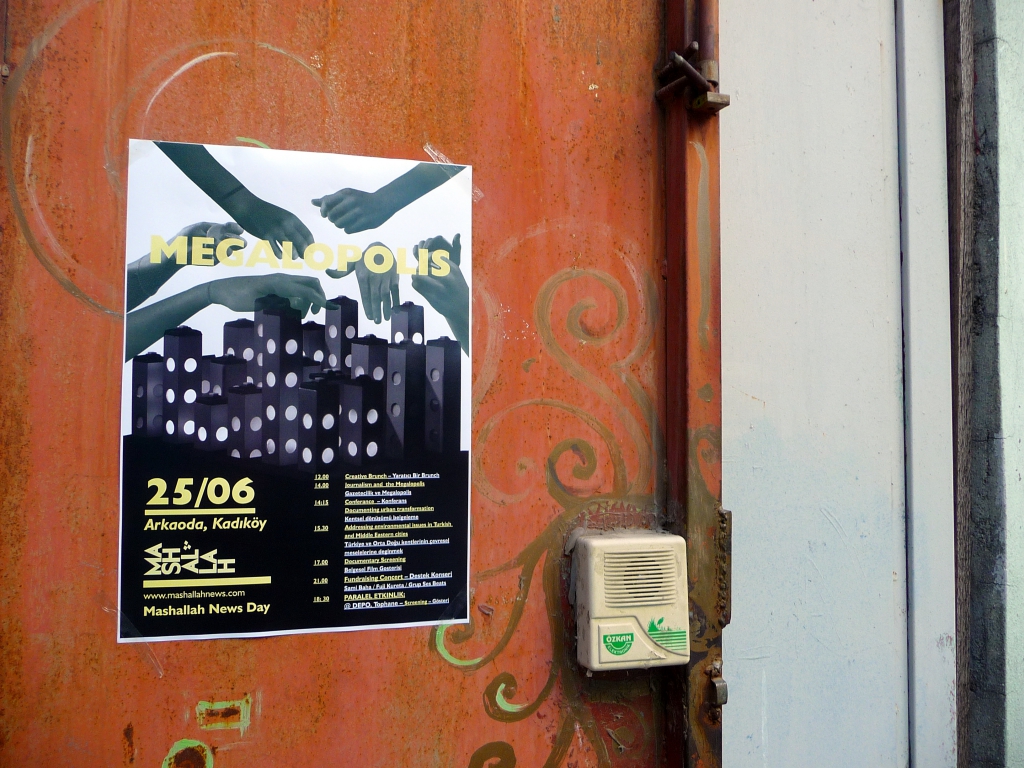 One of the first events we organised – a mini conference on urbanism in Istanbul, 2011.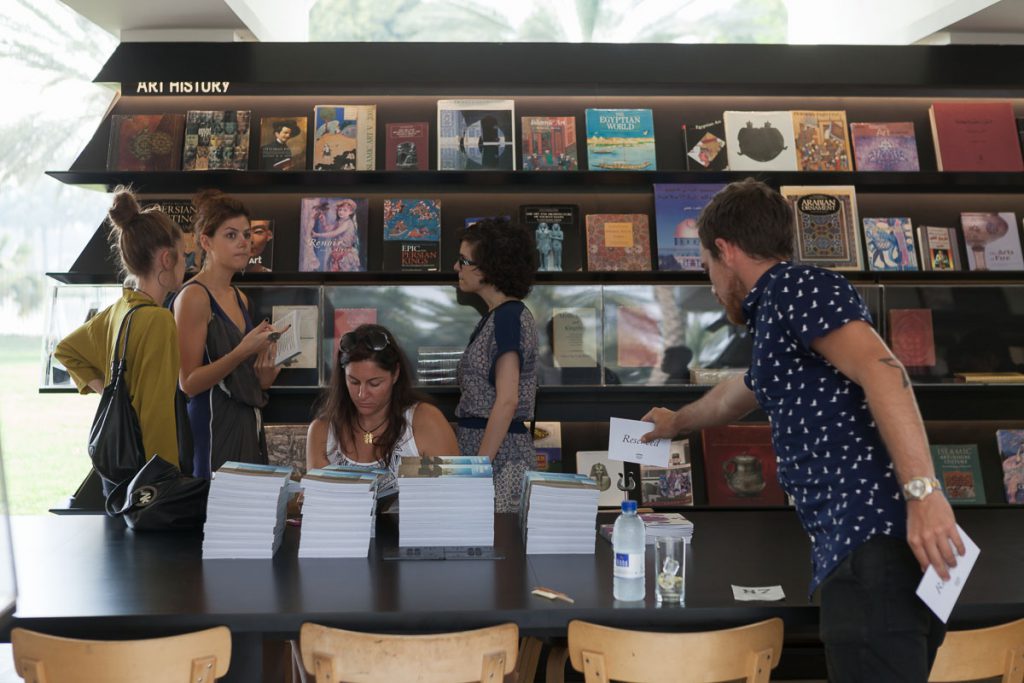 At the launch of our book Beirut Re-Collected in Dubai, 2014.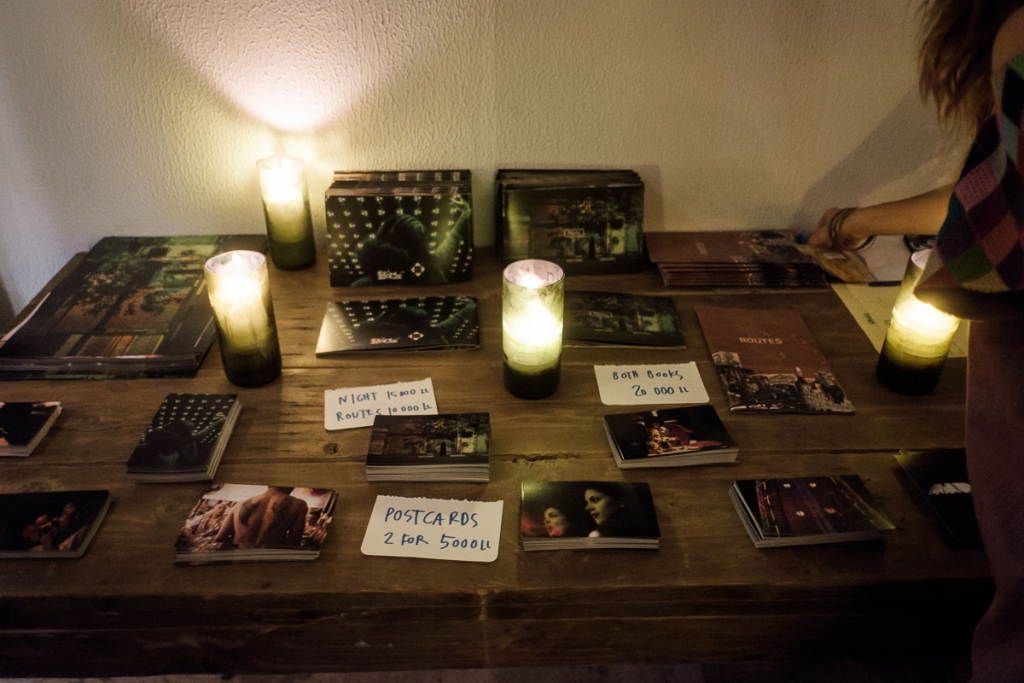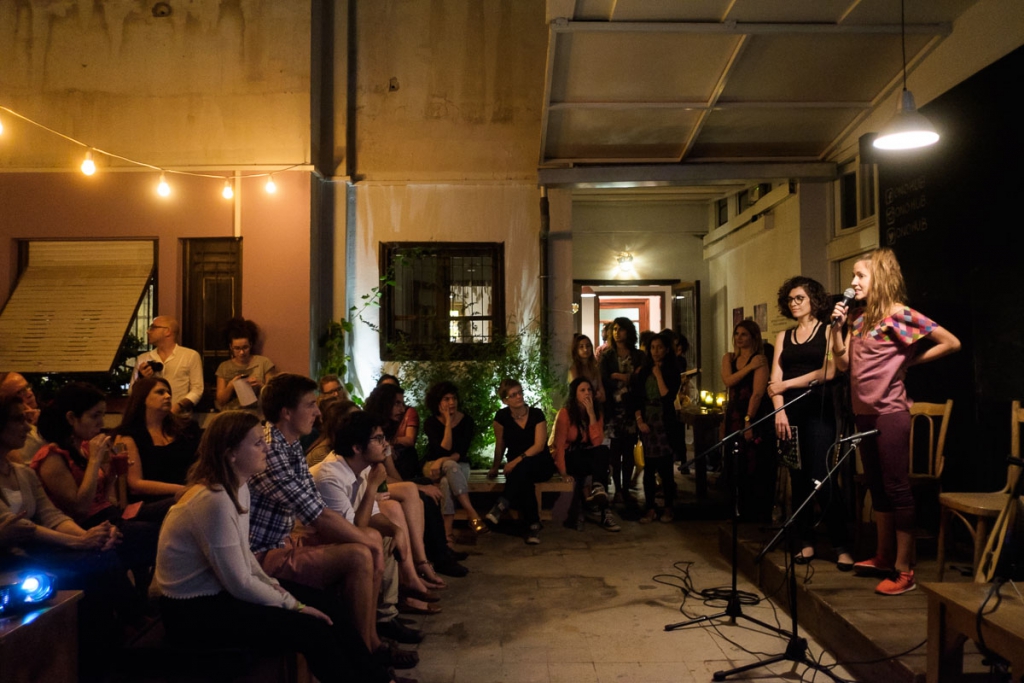 At the release in Beirut of our series Night, in autumn 2015.
Finally, what Mashallah looks like now.