Small town story
So I happened to be in Falköping one morning, it was a Saturday around 8.30 or 9, with half an hour to spend. I was going to meet my mum outside the place where she goes for gym classes, which is on the main street leading through town. The street is never known as anything else than Ströget, which derives from the word "to stroll", commonly used for these kinds of central, relatively busy streets in Scandinavian cities (the most famous Ströget – or Strøget rather, since the spelling is Danish – is the one leading through central Copenhagen). Falköping's Ströget is decidedly less busy than Copenhagen's, and is dominated by cars, not pedestrians like in Denmark. The main event for Ströget, in fact, is the yearly cruising, when car enthusiasts (including, since we're in rural Västergötland, quite a few raggare) from all over come to drink beer and drive their cars up and down the street.
This morning though, just any Saturday in September, was quiet. Retro cars were nowhere to be seen, in fact, cars at all were scarce. It seemed that the entire town was sleeping still, or doing anything other than being out in the streets. Except for me, looking for a way to kill that half an hour. So, I picked up my phone and camera, and walked up and down the street.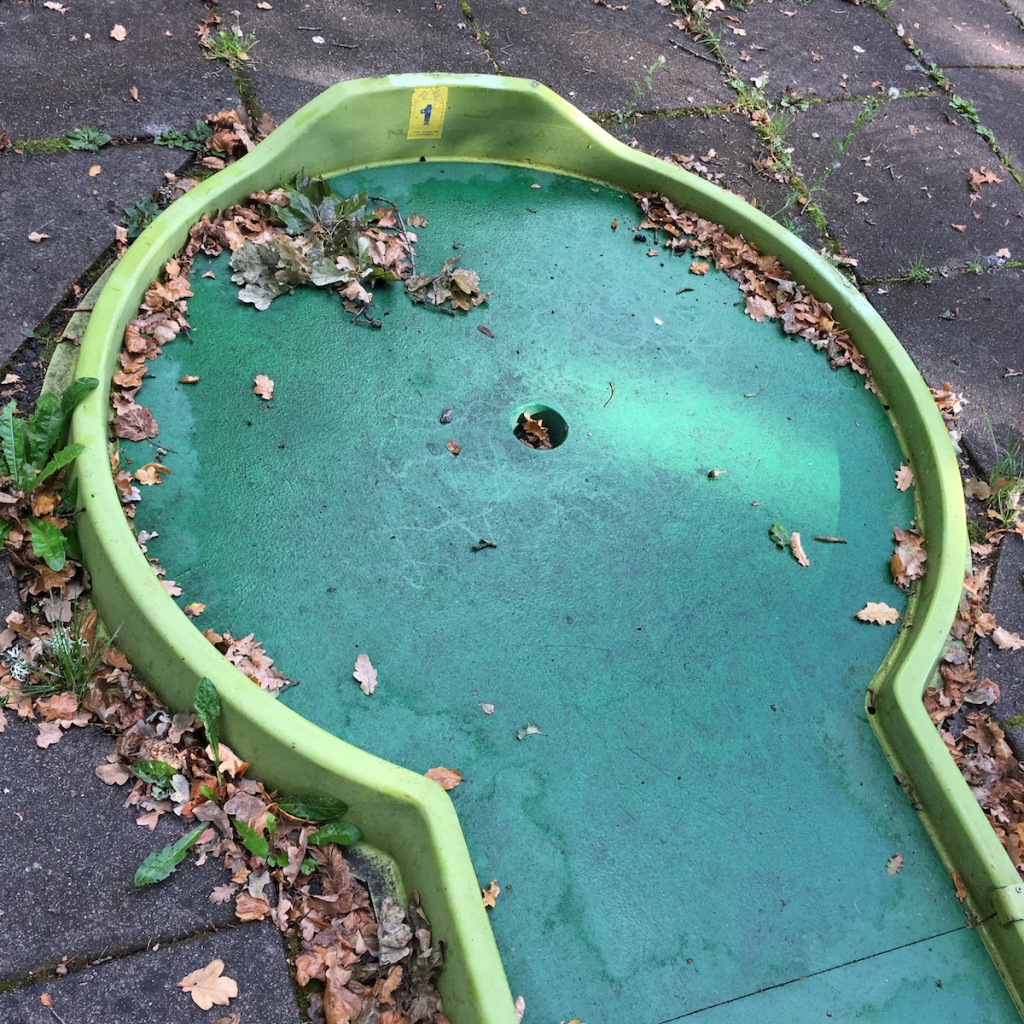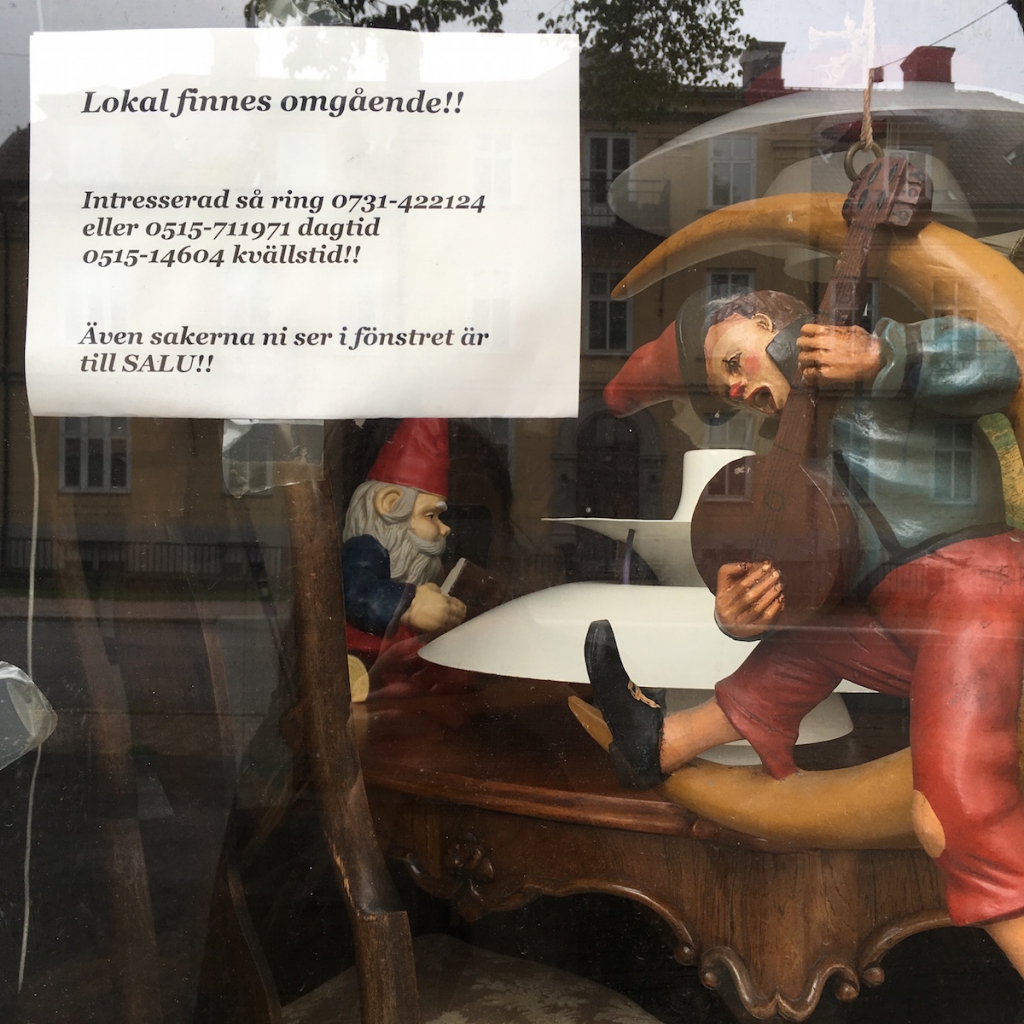 "To let, immediately. Also, everything you see in the window is for sale."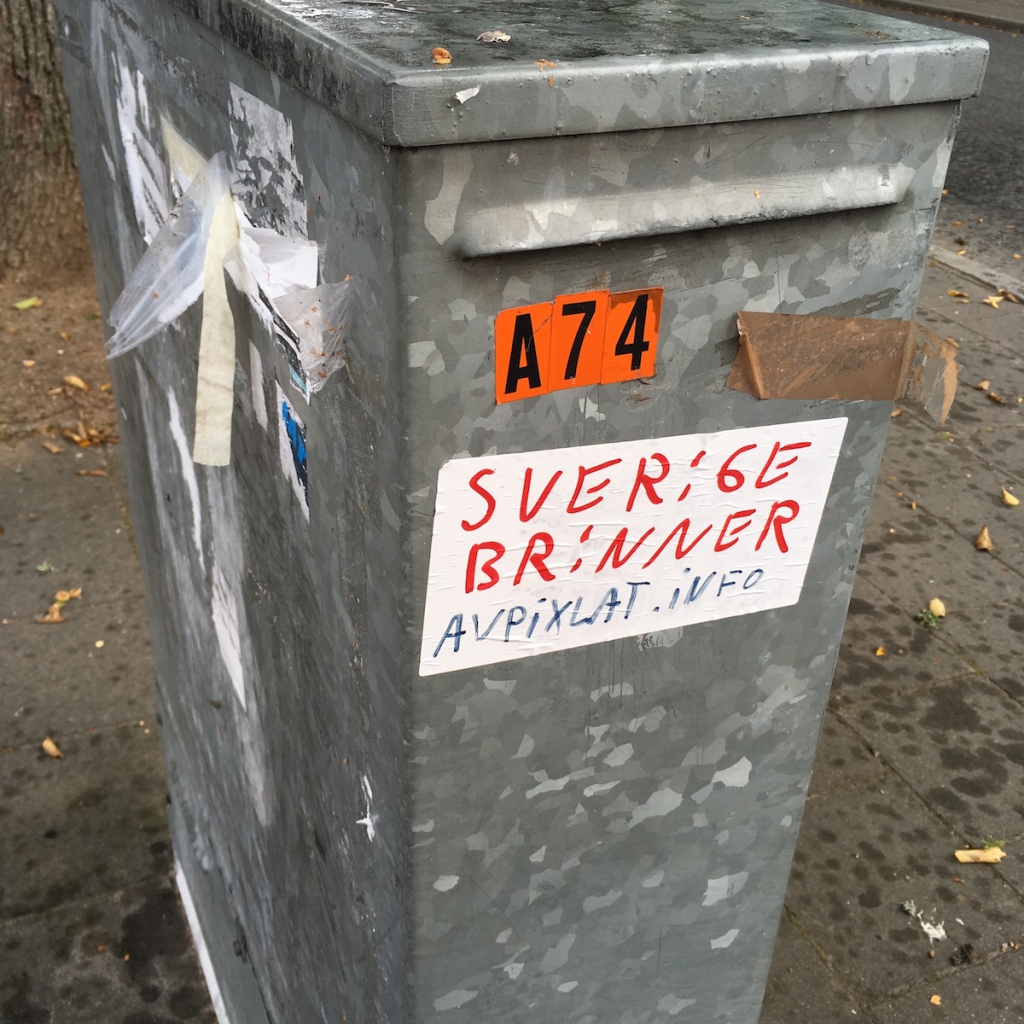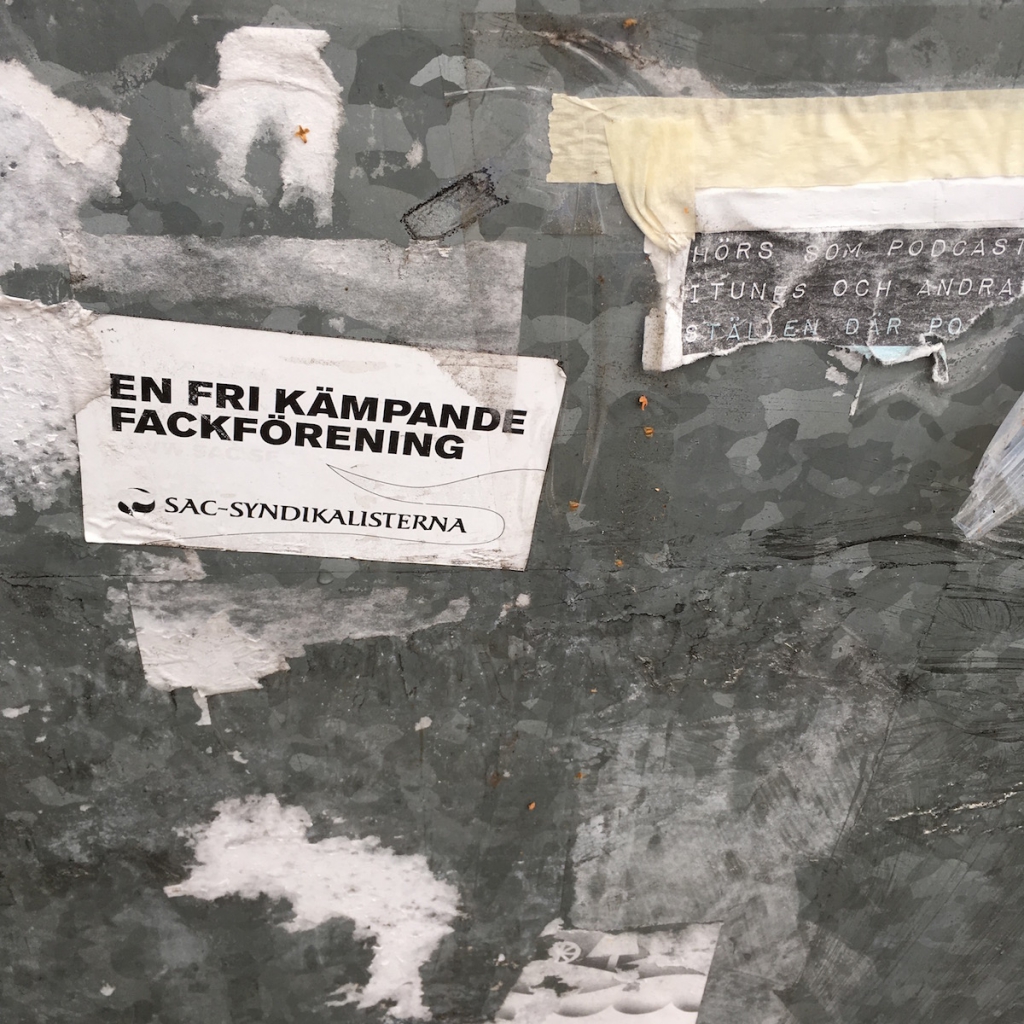 A handwritten sticker with one of Sweden's right-wing websites saying "Sweden is burning"; on the opposite side another, from the Syndicalist union.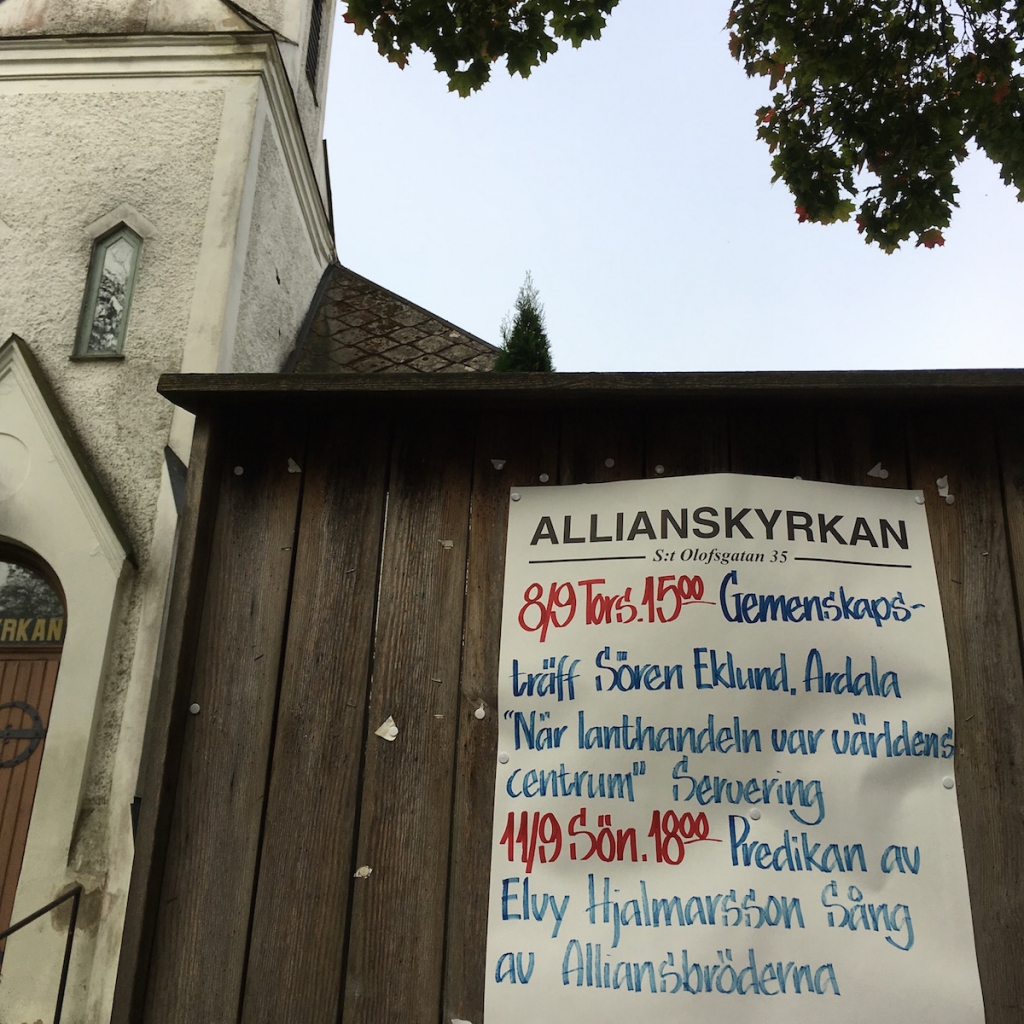 The noteboard outside the Alliance Church.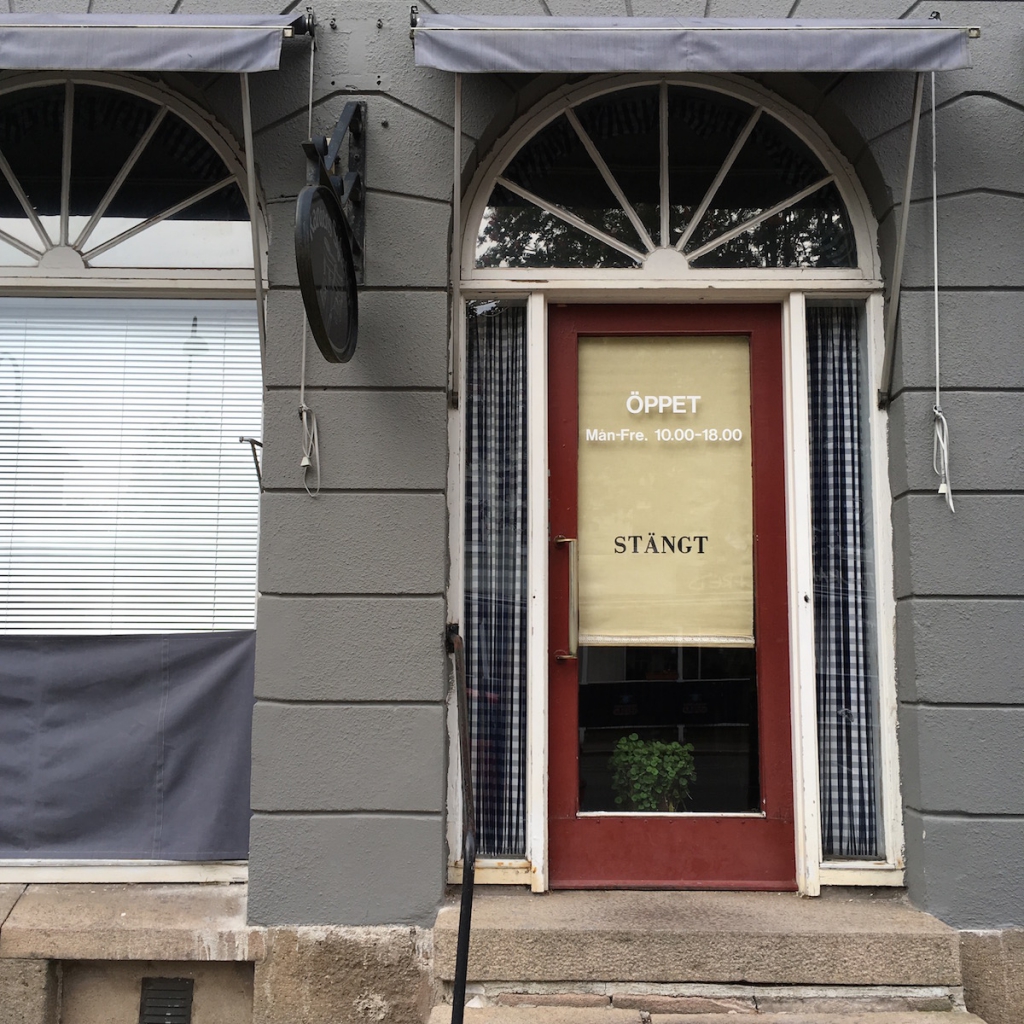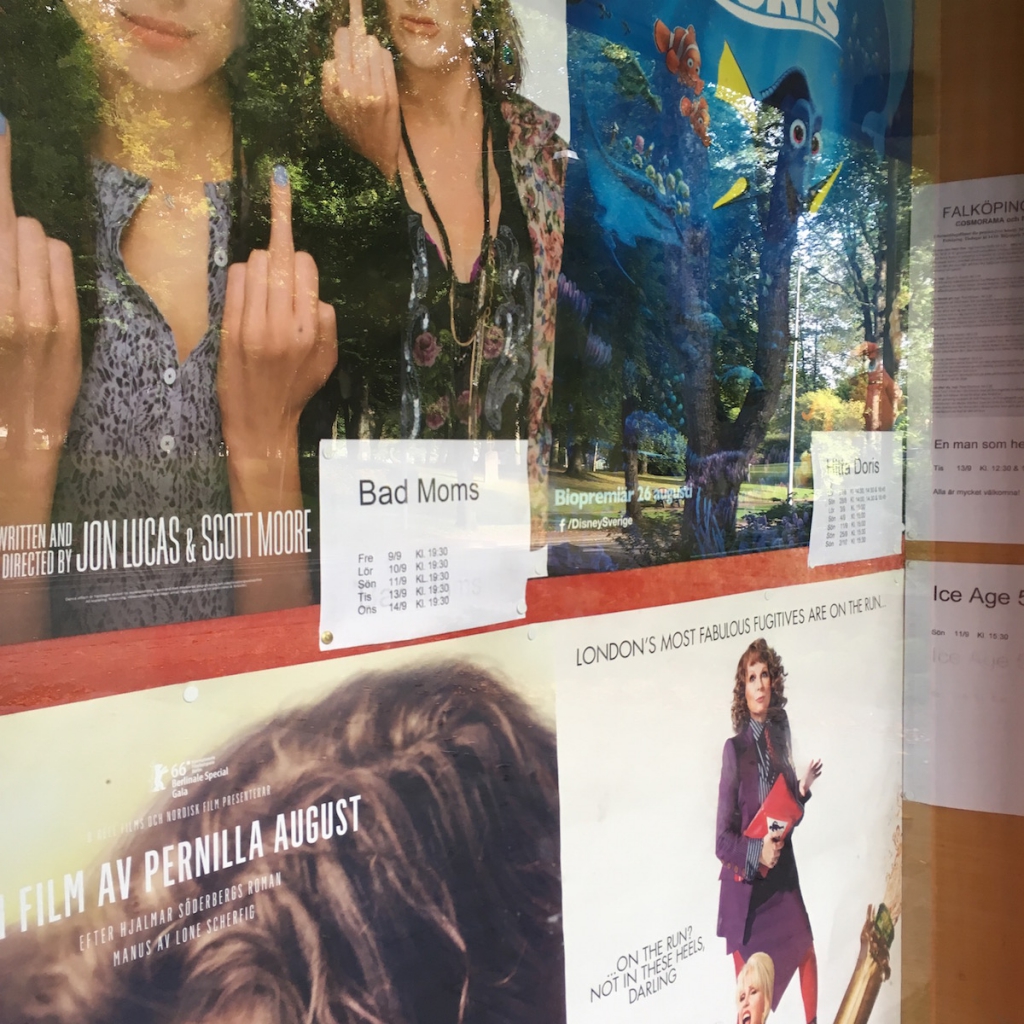 Showing at Falköping cinema.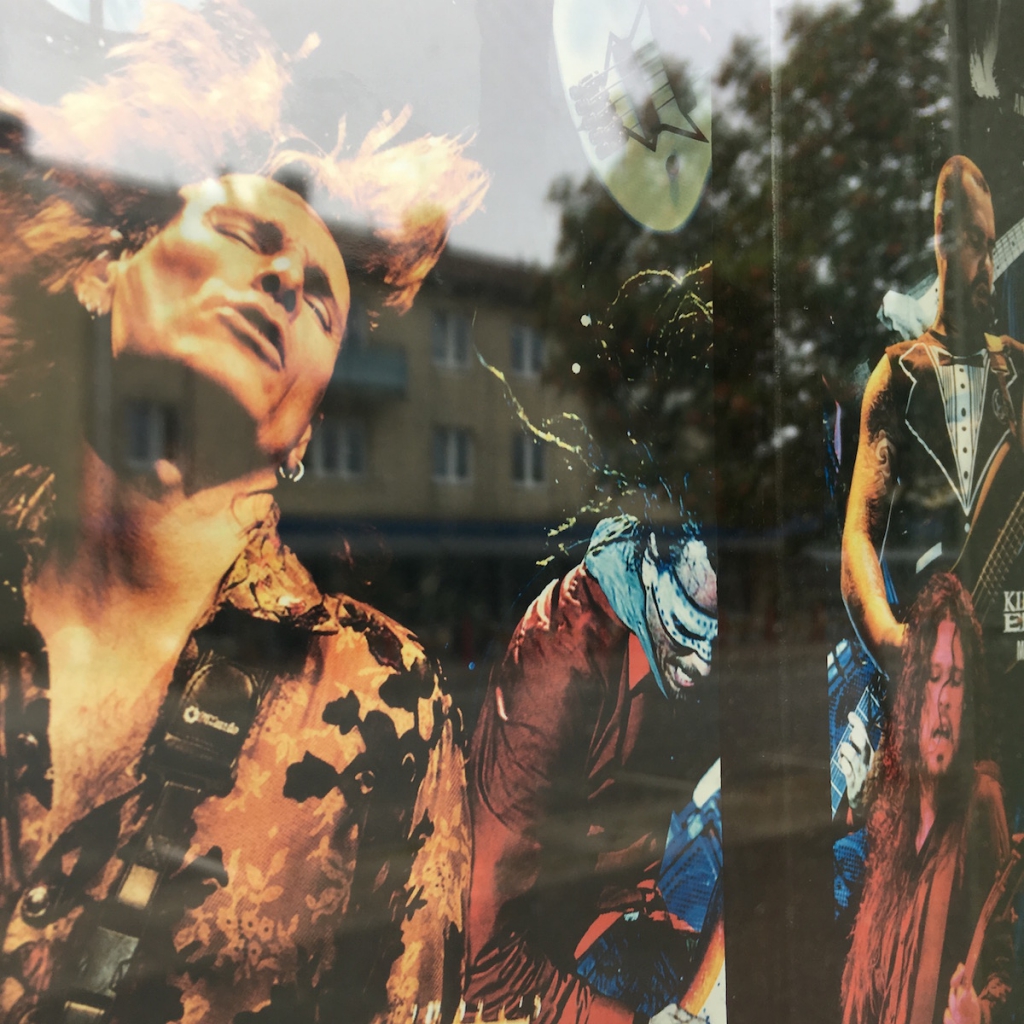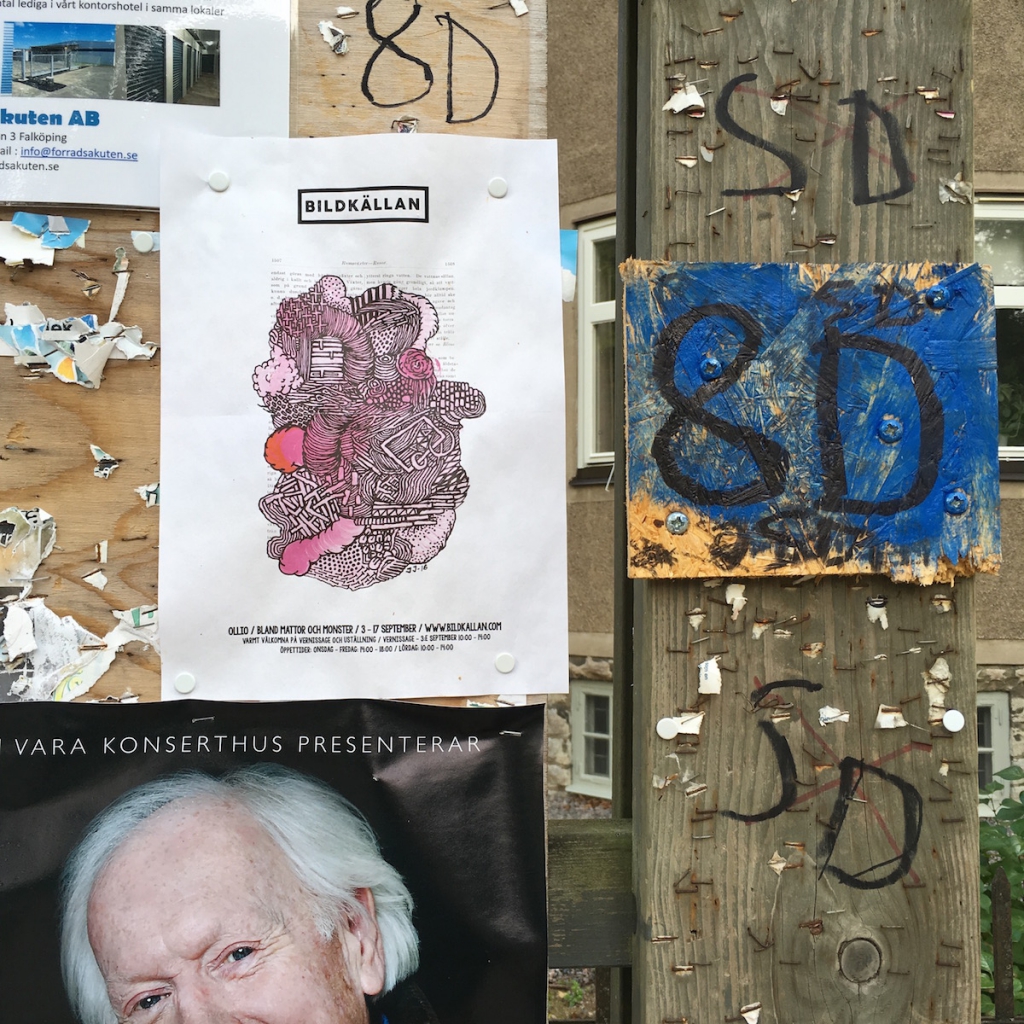 Someone has changed the "S" in SD (The Sweden Democrats, a growing populist rightwing party) to an 8.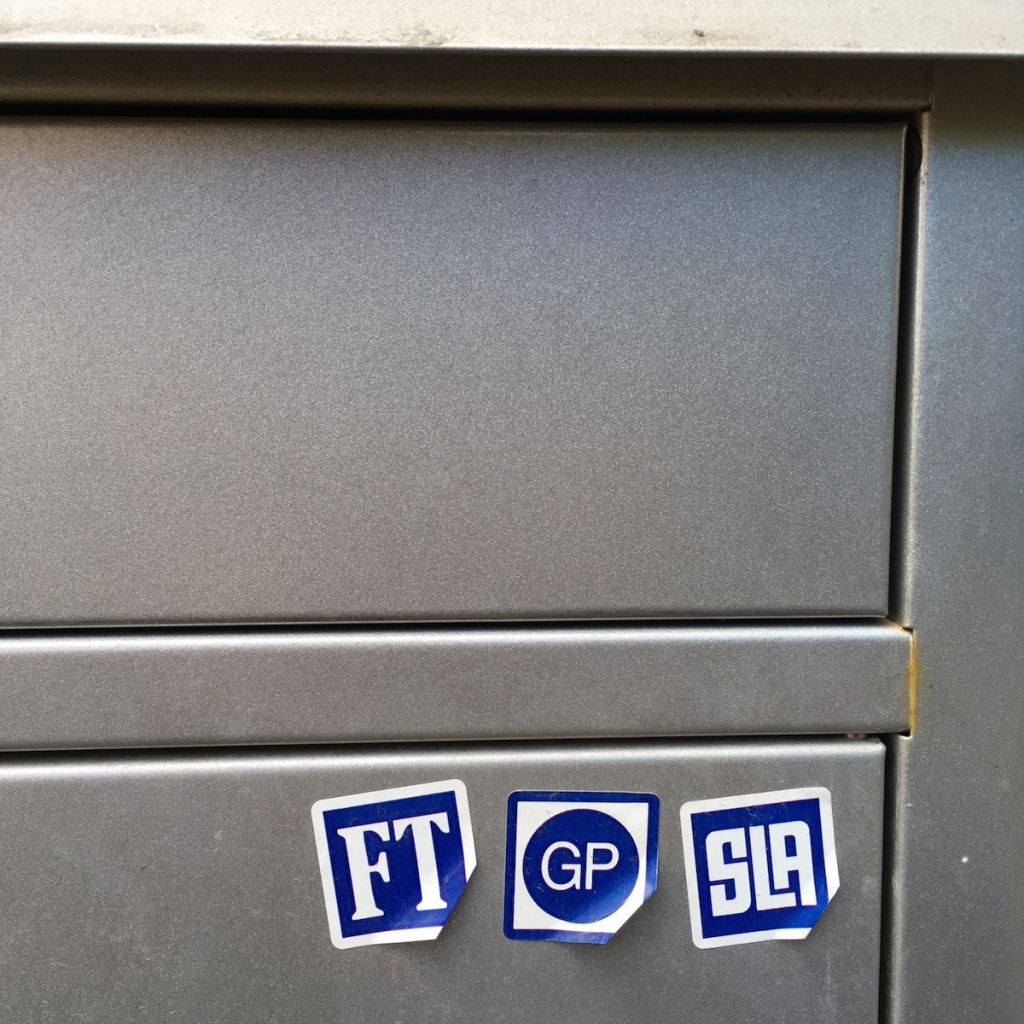 FT, GP and SLA – local newspapers.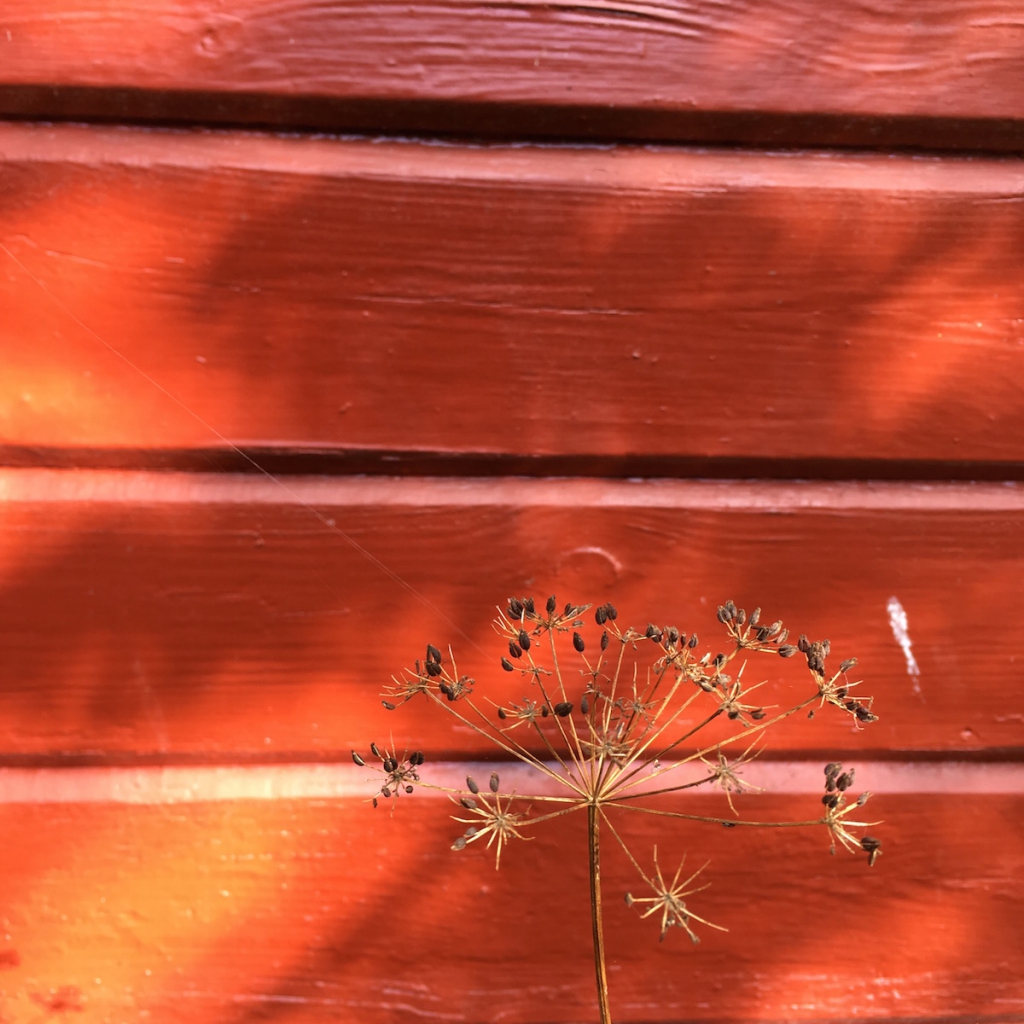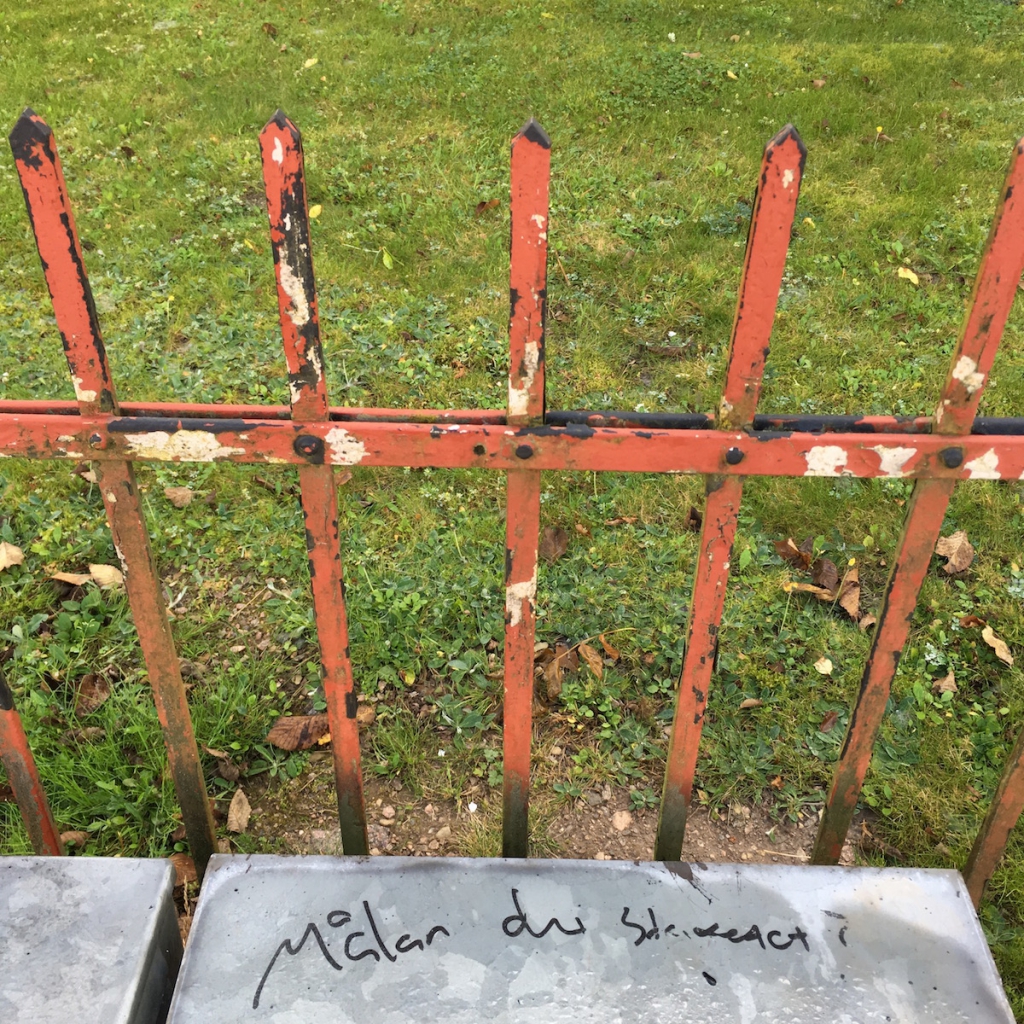 "Are you painting the fence?".