A mobile garden befitting a princess
There are few better places to hide from a sudden burst of rain than a small, half hidden, temporary garden set up in the corner of a roundabout in the middle of Berlin. Even better if you just bought something to drink and had a small roof over your head, shared with a couple of strangers who, it soon turned out, were happy to smalltalk.
This is what happened on Sunday afternoon, at the end of a weekend with beautiful sunshine and celebratory summer-is-finally-here mood; the kind that you only really experience in northern countries, where each day of sun is too rare to not make the very best out of.
The cloudy and rainy days, on the other hand, are less precious. You can do what you want with them, really. For example: visit a green spot in the most unlikely place.
The entrance has a small sign, hanging on the fence surrounding the area: 'Prinzessinnengärten' it says, the name of the garden. As soon as you walk inside, you're cut off from the noise of the streets, and surrounded by large trees. There are rows and stacks of plastic boxes everywhere, filled with soil and growing vegetation in different forms and stages of developing. There are herbs and plants and all kinds of vegetables, organised like small quarters in a miniature neighbourhood.
In the middle of the area – which is small, not larger than you can walk around it all in a couple of minutes – is an open space with tables and chairs; there is a bar and a counter where you can order something to eat as well, made from ingredients grown in the garden (of course). On the way, you pass by a small signboard where you can either offer your services or ask for something you need help with: a kind of exchange, organised entirely in an oldschool manner, without the assistance of social media.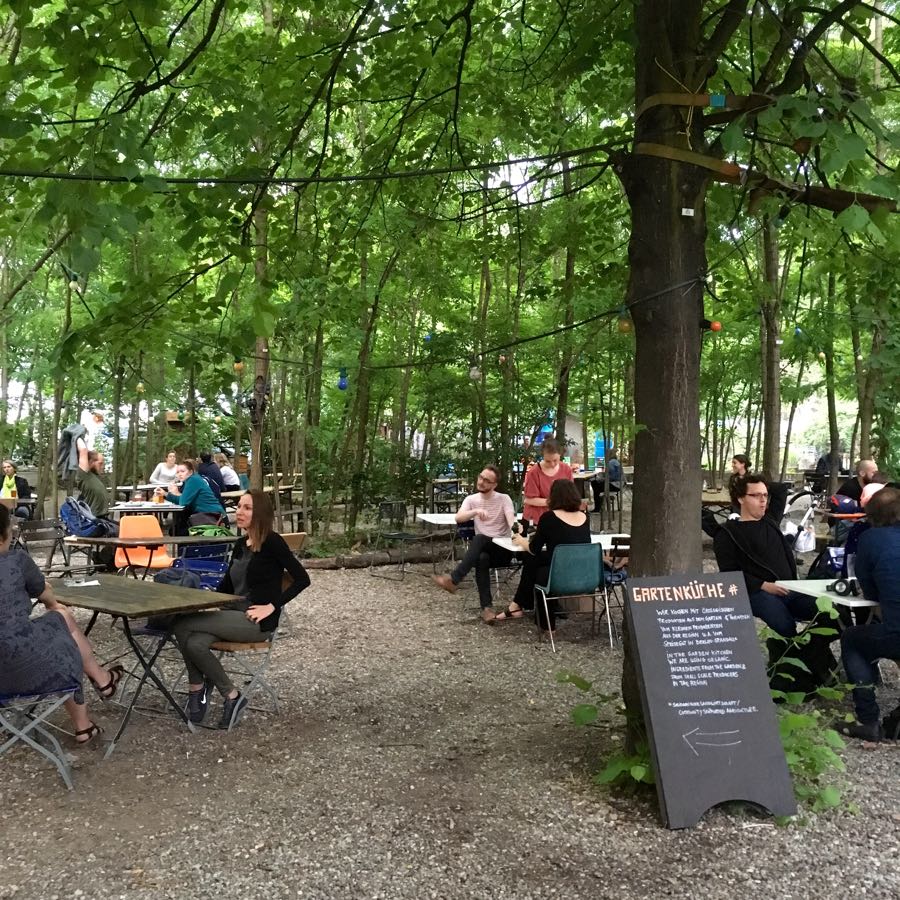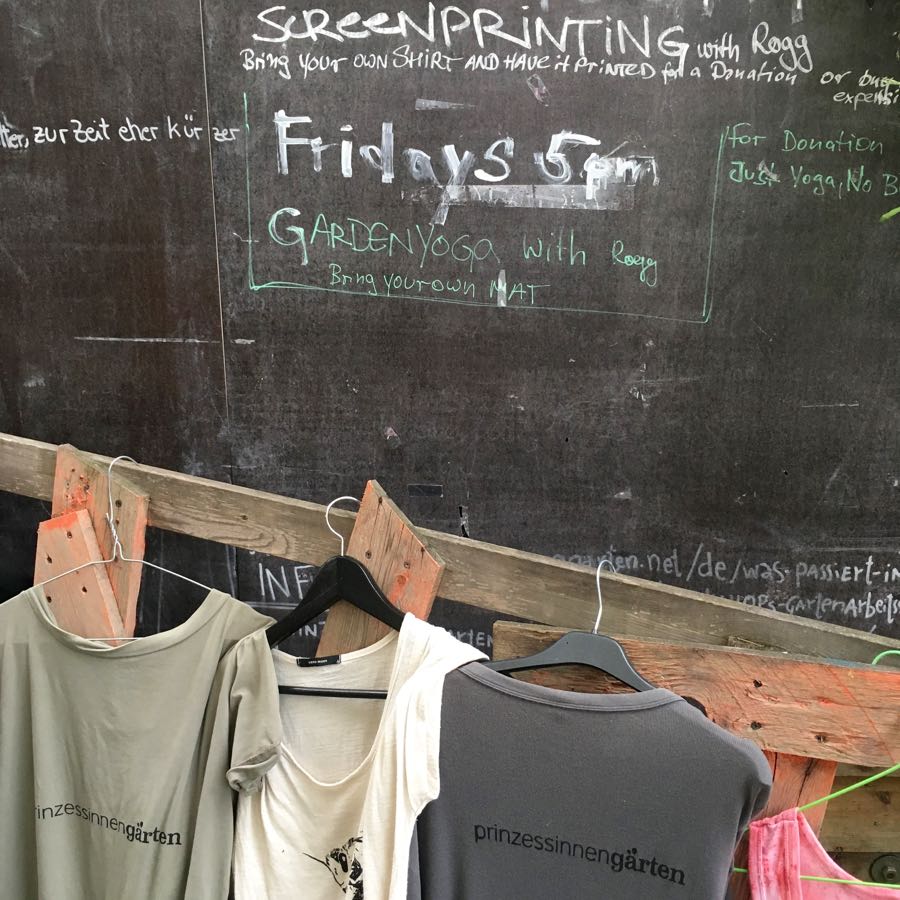 The garden was first opened in 2009, when a group called Nomadisch Grün got a lease from the city of Berlin which they could use to plant and grow. The idea is to educate and inspire others to eat more green and sustainable – and to play part in making the neighbourhood more diverse. The idea all along was to keep the garden mobile, making it possible to move and set it up in another location. Therefore, nothing actually grows in the ground, but in the soil-filled plastic boxes.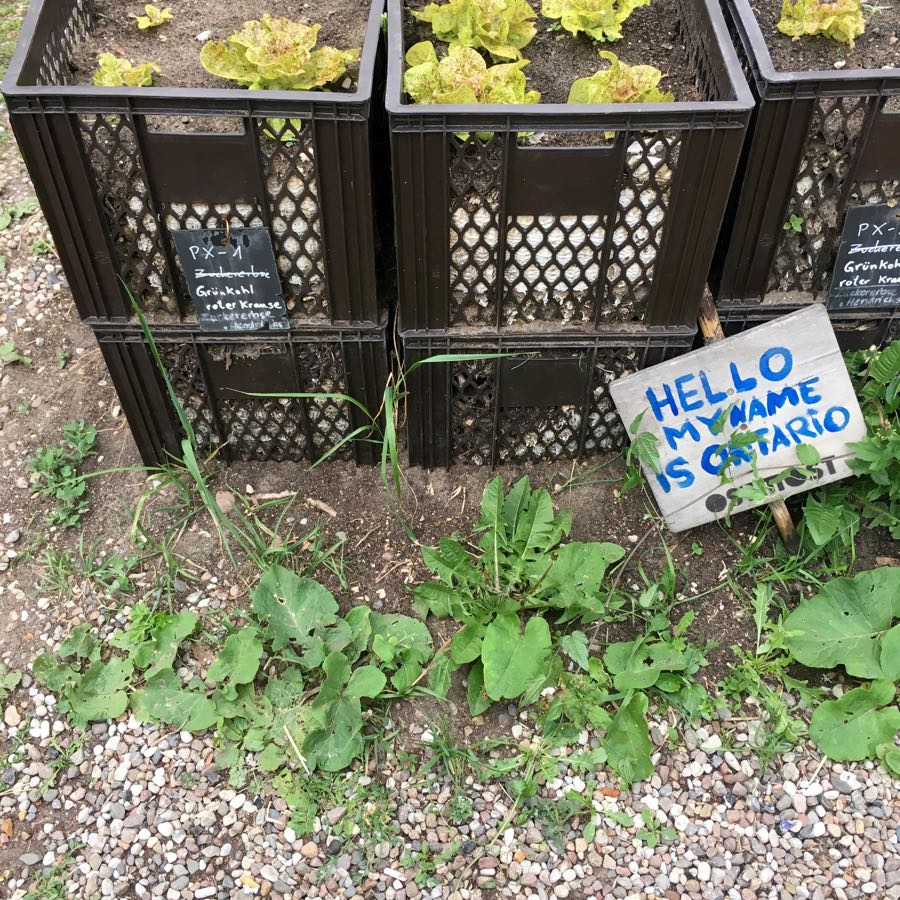 Our visit on that soon-rainy Sunday afternoon did not turn out too long – there was the knowing that we had to brave the downpour at some time, to take our rented bikes and bike the nearly 10 kilometres back to the hotel. We stayed for a bit, chatting to three friends from southern Germany, who were ex-gymnasts and were in town for a big nation-wide gymnastics competition. They seemed pretty happy having gone from active athletes to spectators only, since that allows for enjoying a beer under a roof in an urban garden the night before he competition, with the rain pouring down outside!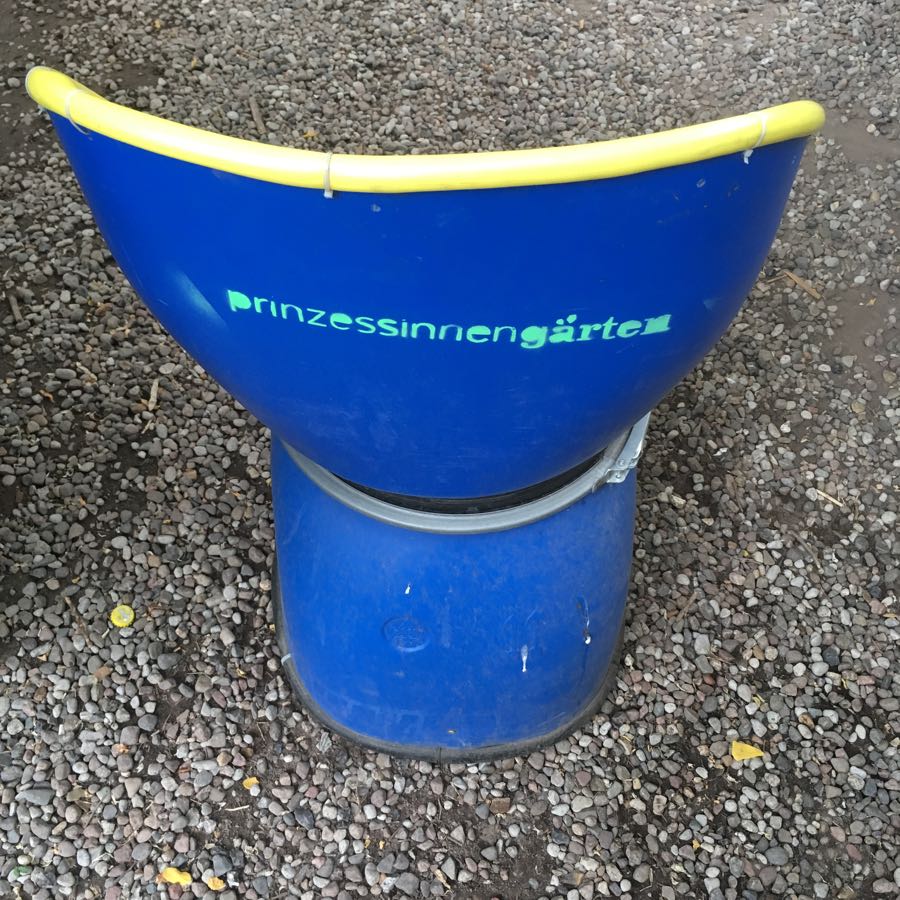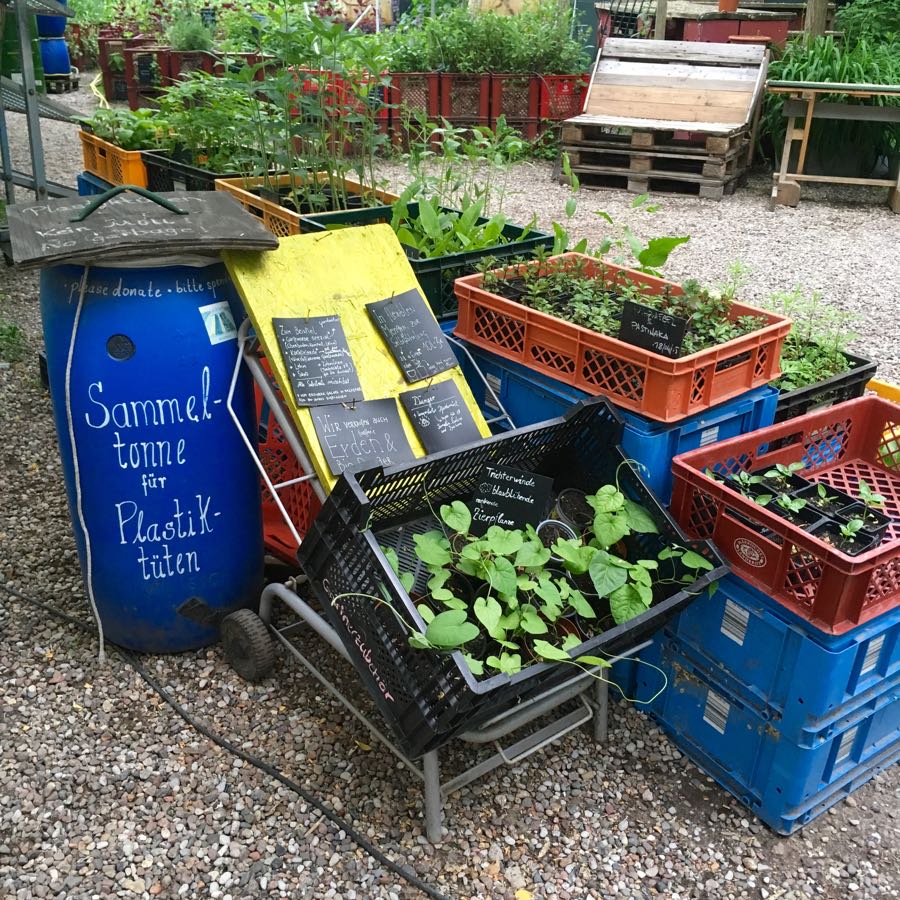 There is an old photo booth right when you enter which, given how many such photos have been shared on Instagram with the location Prinzessinnengärten, might be the most popular thing with the place. I think all four of us, mum, dad, my sister and me, saw it as a major accomplishment that we managed to squeeze four people inside the small booth.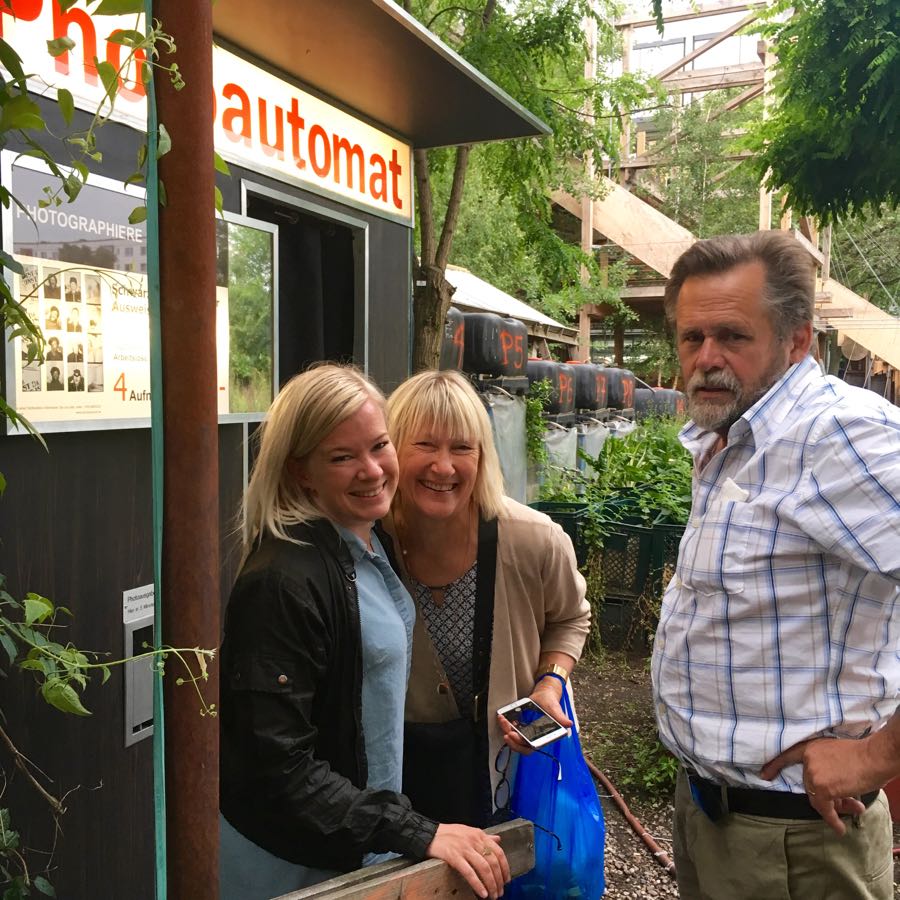 Even if the visit under rainy clouds was nice, I think going there on a sunny afternoon would be preferred – you can stroll around or just sit under a tree and smell the flowers. How often do you get to do that in a city! Well, Berlin might be one of those places where finding an urban garden right off a busy traffic roundabout is not a surprise. It is (or at least was) after all the capital of squatting, and why not that of street art as well, and a place where counterculture and DIY initiatives literally grow from the asphalt. A few years back, the city turned a huge former airport inside the city into an open park – where you can go from early mornings until dark, to run and skate on the former runways, or arrange events in the disused hangars.
So – why not grow a couple of herbs and flowers in a roundabout?