Paint it coloured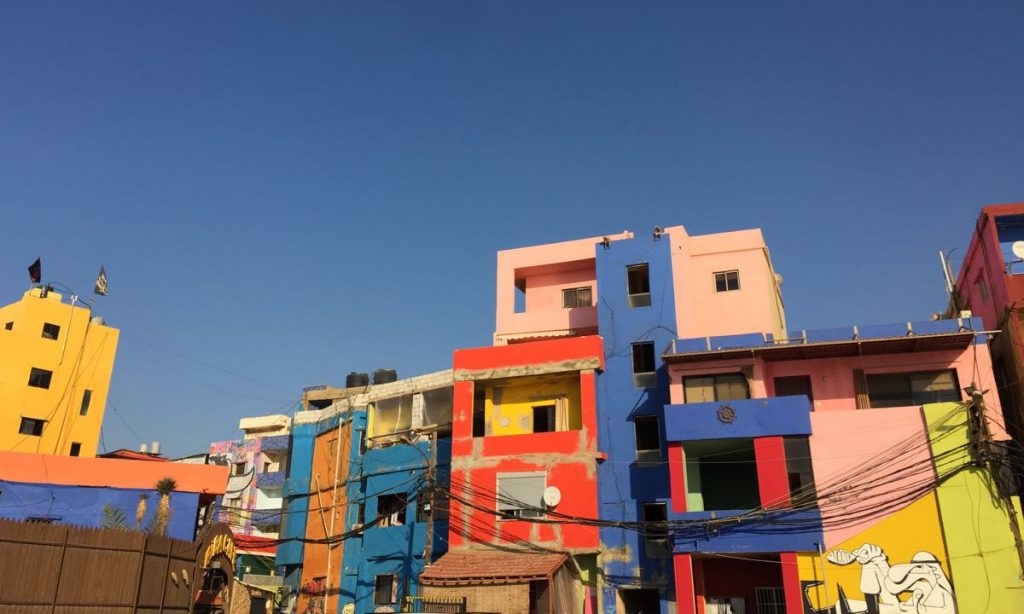 If you follow the road next to the sea, taking you past the Corniche and its strollers, joggers and kids, then past Rouche and the signature chunky rock, onwards past resort hotels with names like Mövenpick and Summerland and Coral Beach, and then through the hapazardly built and crowded Ouzai neighbourhood, where box-like buildings divided into too many apartments line both sides of the road, you have almost arrived. Continue a bit more through Ouzai, past vendors selling fruits and baladi, locally grown, vegetables for 1/2 the price of what you pay in central Beirut, and also past a long stretch of furniture stores that display their couches and plastic-extravagant double beds on the side of the road, and, yes, also pass by the stalls selling fresh fish from where the trickles of water never dry out, and then finally past the tap station on your right, not far from where you actually exit Beirut. If you follow the road all the way here, and then, just after the tap station, take the small road leading down to the right, then you have reached Ouzville.
The name, of course, is a playful take on the name of the entire neighbourhood, Ouzai. For most residents of Beirut today, Ouzai is a cement-grey and orderless gathering of houses and buildings, essentially functioning as a spread-out blockage of southern Beirut from the sea. But for those who remember the city in the 60s and 70s, and long before that, Ouzai will more likely bring to mind memories of days at the beach, in someone's chalet if lucky enough to have friends with such riches. There was a Coral Beach already then, and a Riviera and Acapulco. Beirut has always been masterful at that, providing places for fun and pleasure – no matter the circumstances and surroundings. Curiously, the name Ouzai comes from a religious Baalbeki scholar, born already in the 700s and a learned man of his time, who moved to Beirut where he established himself and gained much influence and respect (I read that he was regarded as the "Imam of Syria"). When he died, a shrine was erected for him on the coast south of Beirut, where Ouzai the neigbhourhood is today.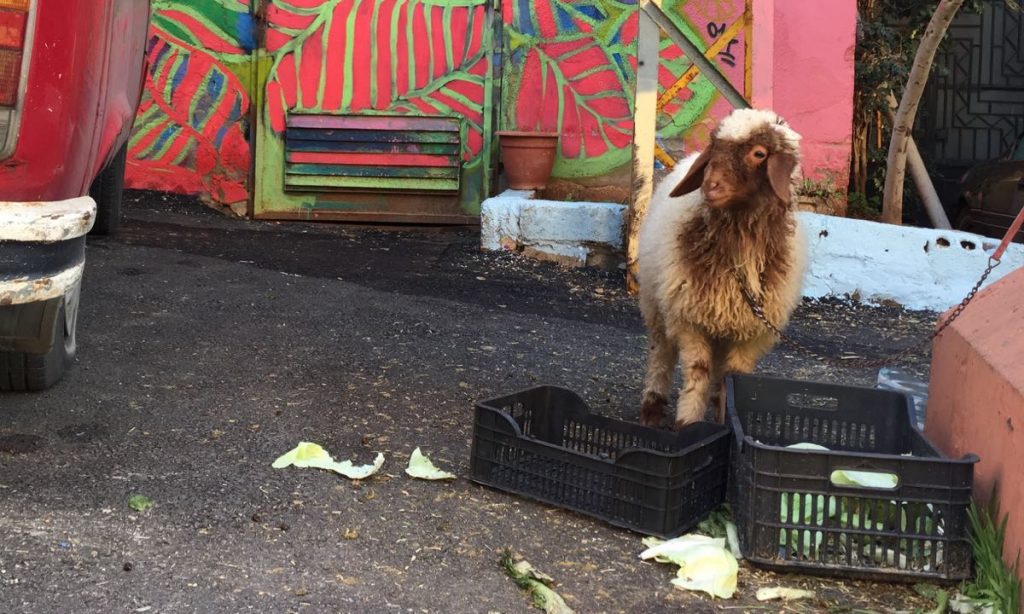 What happened from then to now, and what changed the image of Ouzai as a favourite seaside spot to one of over-urbanisation, is the event that also changed much of Beirut's other parts: the civil war. During the conflict years, from 1975 to 1990, massive internal migrations took place across Lebanon, not least from the rural areas and in to the outskirts of Beirut. Some 700,000 to 900,000 are estimated to have been displaced due to the war. Ouzai, as an open, non-constructed, area, became one such destination. Countless of families from the south and the Bekaa, forced away due to fighting and destruction, arrived with nothing in their hands, and began settling down in Ouzai. Temporarily, many thought – as so often in situations of war and displacement – but in reality a lot of them came to stay. The years of war drastically altered Beirut: parts were emptied of their former residents, others moved in and took their place, some areas grew in density while others were abandoned (Mona Fawaz and Isabelle Peillen write about these developments, and the growth of Beirut's slums, here; there's also a story I did for The Guardian about Beirut as a city that grew out of informal and refugee settlements).
There's one more chapter to that story, which started in the summer of 2015. Beirut – as anyone who spent the summer months in the city will not be able to forget – was going through a crisis of garbage management, resulting in it being nearly buried in piles of bags filled with waste and rubbish, Ayad Nasser, who was born and lived as a kid in Ouzai, invited a group of street artists to come to Beirut and paint over the mounting garbage. But by the time they arrived, the crisis was resolved – temporarily that is, and in ways including dumping the waste down mountain slopes, in rivers and into the sea – so the artists found another canvas: the walls and facades of Ouzai.
It is far from the first example of turning low-income neighbourhoods into colourful outdoors galleries – bringing life and sparkle into a place this way is, after all, much more affordable than other projects, not least when it's paid for and carried out by people themselves.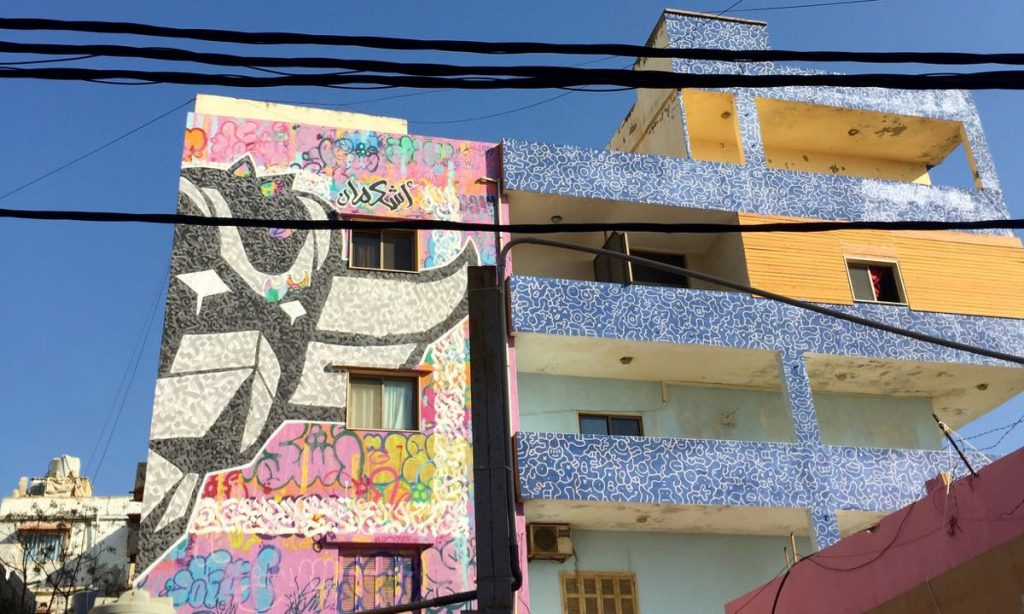 This mural made by Beiruti artist collective Ashekman was the first to be painted in the area.
Fish eaters made by French street artist Camille Adra.
My favourite Lebanese street artist, EpS, has of course been there to paint his signature monkey.
If the government doesn't put up any garbage bins…
Fatima, to the left in the first picture, lives in one of the painted houses. She has her own YouTube channel, Fatima TV.